Crypto gaming and the metaverse are two of the hottest tickets in town. But don't just take our word for it; in a recent memo to its clients, investment bank Morgan Stanley described the metaverse as "the next big investment theme", and a potential $8 trillion dollar market!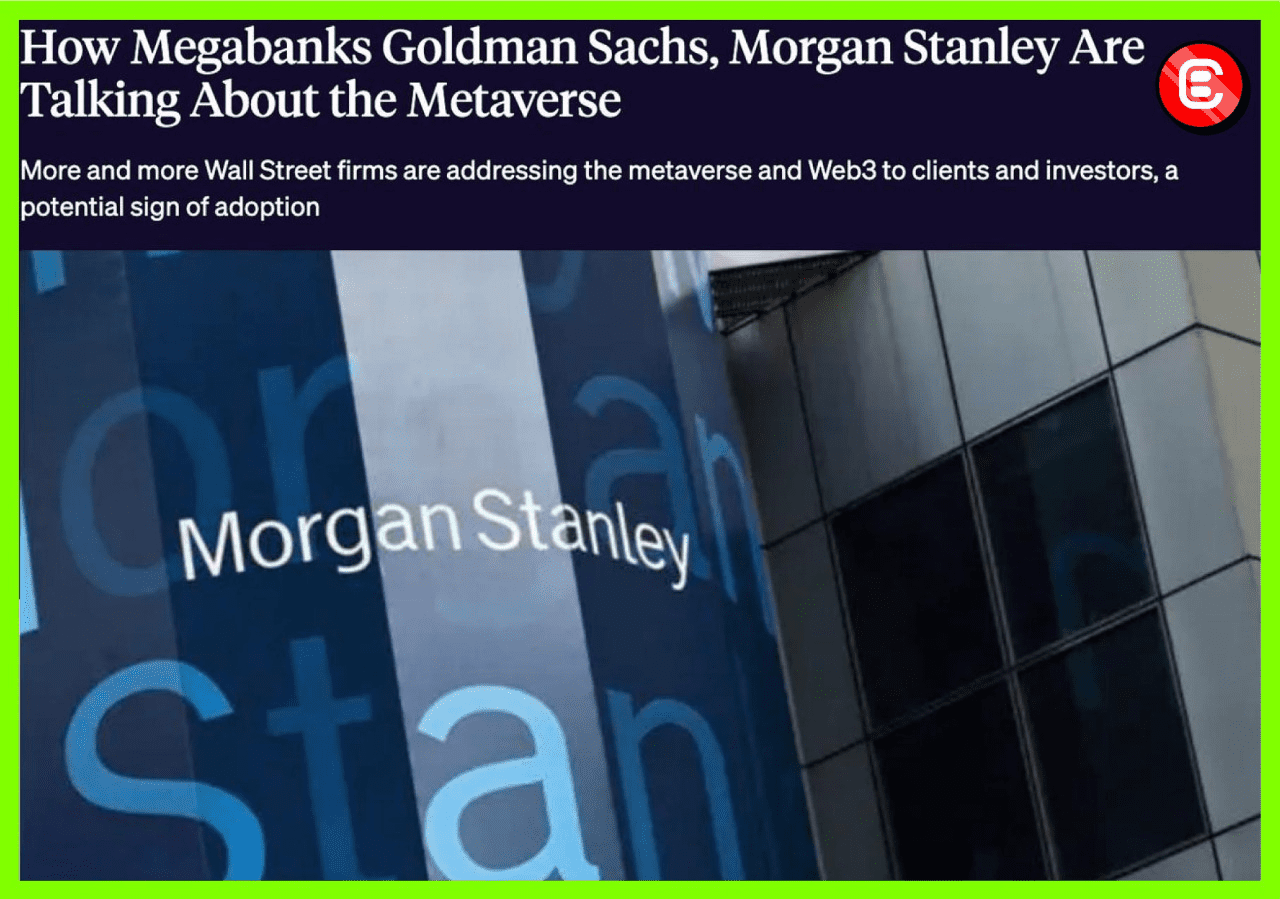 Translation? The big boys are coming.
With everyone and their uncle on the crypto gaming/metaverse bandwagon, and with so many projects in development, it can be hard to know where to begin. How do you sift through those promising to be the next-big-thing, and those that can actually deliver the goods?
We got you, Banter fam.
We asked our resident gaming and metaverse expert, Hustlepedia, to share his top tips.
As always, he delivered in style.
This might just be the most important guide you'll have read in a while.
Pro tip: Print this out, stick it to your wall, and commit it to memory!
The majority of gaming and metaverse projects will fall short.
Picking the winners requires a multi-pronged research approach.
As a gaming/metaverse investor, you've got to be ruthless in your assessment!
Hustlepedia's 8 pillars of gem-hunting success
Okay, so you fancy yourself a gem hunter. The most important thing to understand is that the market is massively oversaturated with projects in development, the majority of which will go to zero.
If you're looking for gems, you need a strategy!
It's a bit like sifting for gold. It takes a lot of sediment, a fine mesh, and focus. It's meticulous work, but the rewards can be huge. And yes, even Peter Schiff endorses this analogy (not really)!
That's why we're so excited to bring you Hustlepedia's 8 Pillars of Gem-Hunting Success. The ultimate, comprehensive strategy that takes a multi-pronged investment approach. It looks something like this:
So let's break it down, pillar by pillar.
Product
This one's pretty simple. As you're familiarizing yourself with the project, ask yourself: how does it look? Does it have a high-quality feel? Has it been made with love and care? I'm not just talking about high-end graphics here. I mean the overall aesthetic. The vibe. Does it have a distinctive feel about it? And ultimately, can you see yourself spending your time immersed in this thing?
Utility
What does the project do? This sounds straightforward to answer, and it should be. If it's unclear what the project is hoping to achieve, then there's a good chance it won't achieve much.
A couple of solid examples:
Gods Unchained: a free-to-play tactical card game that gives players true ownership of their in-game items.
Ultra: A blockchain-based, PC game distribution platform designed to provide both gamers and developers with new opportunities.
These projects know what they're about. They have a clear and well-defined vision. If your future crypto gaming gem hasn't nailed down exactly what it's offering, steer clear.
Niche
A friend to everyone is a friend to nobody.
When game developers try to cast the net too wide, they end up with a game that doesn't appeal to anybody at all. So here's the question to consider:
What genre, and specifically, what niche are they hoping to capture?
Case Study: Thetan Arena is a MOBA. What, I hear you ask? A Multiplayer Online Battle Game. It has a predefined target audience: the fans of arena brawlers like Brawl Stars, League of Legends, and their own previous title, Heroes Strike.
Tried and tested genres include, but are not limited to:
first person shooters
sports
strategy
card games
MMORPG
They all cater to different kinds of gamers, but share some things in common: proven success, and large and enthusiastic audiences looking for that next killer title.
And what about those gaming and metaverse plays that don't fit neatly in one box, like studios, or guilds?
Sometimes, platforms can have niches beyond a single game.
Ultra is a game distributor, with 22 games already signed to launch on the platform.
Gala is a studio producing multiple games in a range of genres.
Takeaway? These guys are capturing multiple audiences under one umbrella. If the other pillars align, this can be a good way of hedging your bets. Think, a kind of gaming ETF!
Gameplay loop
This is a key concept in game design that taps into our (predictable!) human psychology.
It. Is. Key.
Is the basic gameplay mechanism likely to retain players? Simple as it sounds, many projects will fail this test, and – as a result – fail.
This chart is an illustration of the core functions of gameplay: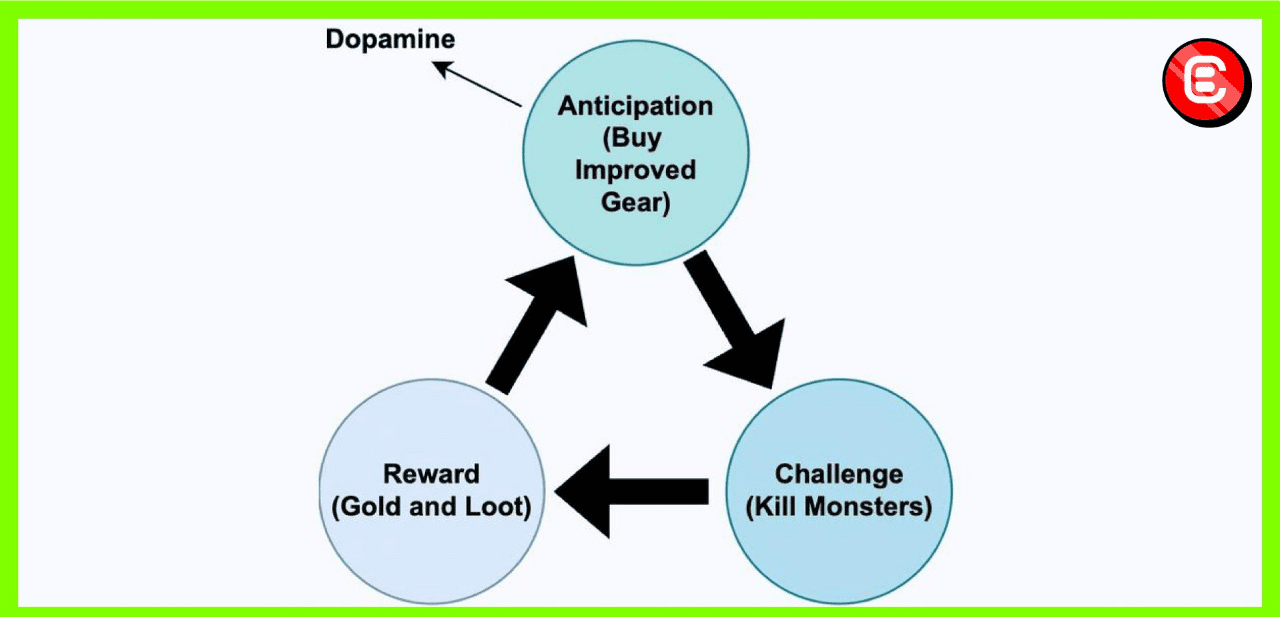 Rinse and repeat.
Almost all the most successful games achieve something similar. While the long-term success of a game will be measured on the strength of the play-to-earn economy, nothing is possible without a fun, compulsive gameplay loop that leaves players wanting more. You already know what we're talking about, you've already experienced it – that 'just one last go" feeling!
Economy
Investing in a new gaming or metaverse project is a bit like investing in any other kind of business: you need to have a solid grasp of its economic model.
If it's a play-to-earn game, consider the following:
What's the player base?
How viable is the earning economy?
Does (or will) it have functioning marketplaces to trade in-game assets?
In the case of a game studio such as Gala, think in terms of production and engagement:
How many games are they producing?
How many players are active within the games.
What's the volume on in-game assets?
If it's a metaverse:
Are they having land sales?
What about other assets?
Is the economy healthy?
Marketplace active?
Whatever the kind of project, aim for a bird's eye view of how the pieces fit together. A strong and sustainable economy is key to unlocking the project's full potential!
Team
A great product is one thing, but it needs a team capable of getting it over the line. This is especially true in gaming!
Be your very own private detective. Do your due diligence and ask:
What's their background in the field?
What games and or studios have the devs worked for in the past?
Do they have a track record of delivering projects of similar scale? And if not, what evidence do you have that they can?
Is the team big enough? Or will they steal team members from one project to develop another, and leave the original project in a wasteland?
A great example of a great team is the folks at Big Time. They're a prime example of what a top tier team looks like – the Real Madrid of gaming. Pretty much everyone in the squad has AAA game development experience!
Partners
Strong partnerships are a result of strong teams and strong networks. They usually mean strong results!
Assess the partnership deals a project has struck, and you'll also get a glimpse into the ability of the team to attract key players. Partnerships with top blockchain projects, guilds, or venture capital firms are evidence of a team with vision, direction, and industry support.
Some examples of high-level partners:
Animoca Brands
Alameda Research
Polygon
So what's the key takeaway? Look behind the curtain and see who's helping to pull the strings! Top tier partnerships are one of the truest signs of a healthy, viable project.
Progress
Last but most certainly not least – progress!
Dreams and aspirations are one thing. The real issue is whether they're on track to deliver. You need to be 100% objective here. Don't allow your attachment to the game or project cloud your judgement:
Is the team achieving the goals on their roadmap?
Are they providing updates and developments?
Are they delivering on schedule?
Progress is the lifeblood of this business. If the project is making tangible progress, and continually moving the agenda forward, then there's a real chance of them succeeding in the long-term. If not, well, there's a real possibility the whole thing will grind to halt. You have been warned!
Banter wisdom
How to distill all that value into a bit-sized chunk of wisdom? It's impossible. So we'll just say this. Gaming and metaverse projects will likely continue on their crazy trajectory this year. That's why you need to be on high alert. Everyone will be developing what promises to be the next-big-thing and people will do anything to cash in on the latest craze. To make sure you don't make any poor investment decisions, don't FOMO in. Be patient and methodical with your approach. Cover every angle we've laid out for you. Read through it again and again if necessary. Follow Hustlepedia's 8 Pillars of Gem-Hunting Success, and you'll play 2022 with a serious edge!