2021 was the year Ethereum became a victim of its own success. The unprecedented use of the chain – helped along by the explosion of decentralized finance (DeFi) and non-fungible tokens (NFTs) – invited more traffic than the network could handle. The result? Punitive gas fees that made it unaffordable for the average user. Today, Ethereum is broken. But is it beyond repair?
Let's find out.
Ethereum cannot handle this volume.

Eth 2.0 is

a

solution, not

the

solution.

It could easily suffer more roadmap mishaps!

Layer-2 solutions might just save the day.
Vitalik, we have a problem
If Ethereum 1.0 was a proof of concept, it also proved:
that smart-contract blockchains are the future, and

its own limitations!
Let's not beat around the bush: Ethereum (in its current form) is unusable. It's slow. It's clunky. And unless you're a whale, institution, or masochist, it's impossibly pricey. Weirdly, that's all down to its massive success – its network effect! In spite of serious teething issues, Ethereum has secured its spot as the dominant smart contract blockchain, accruing a market cap of roughly $450,000 million. But with so much going on – so many dApps, developers, users, and use-cases – the network has buckled under the weight of demand, to the point of being prohibitively expensive to use. Currently, it's a kind of walled-garden, totally inaccessible to the average person.
Just check out Etherscan – you'll see that gas fees have been insane for most of the 2021!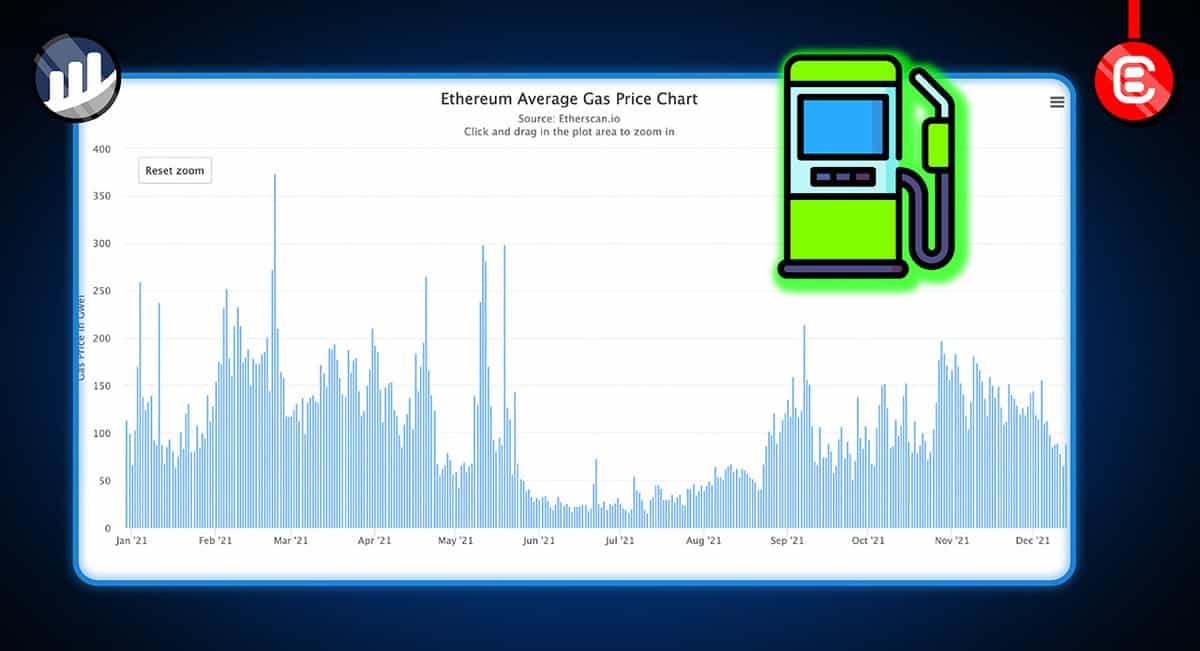 Make Ethereum great work again 
ETH 2.0 is coming. Allegedly. Hopefully, across 2022 and 2023. But after years of setbacks, delays, and disappointment, we've grown accustomed to taking any predicted timelines with a generous grain of salt.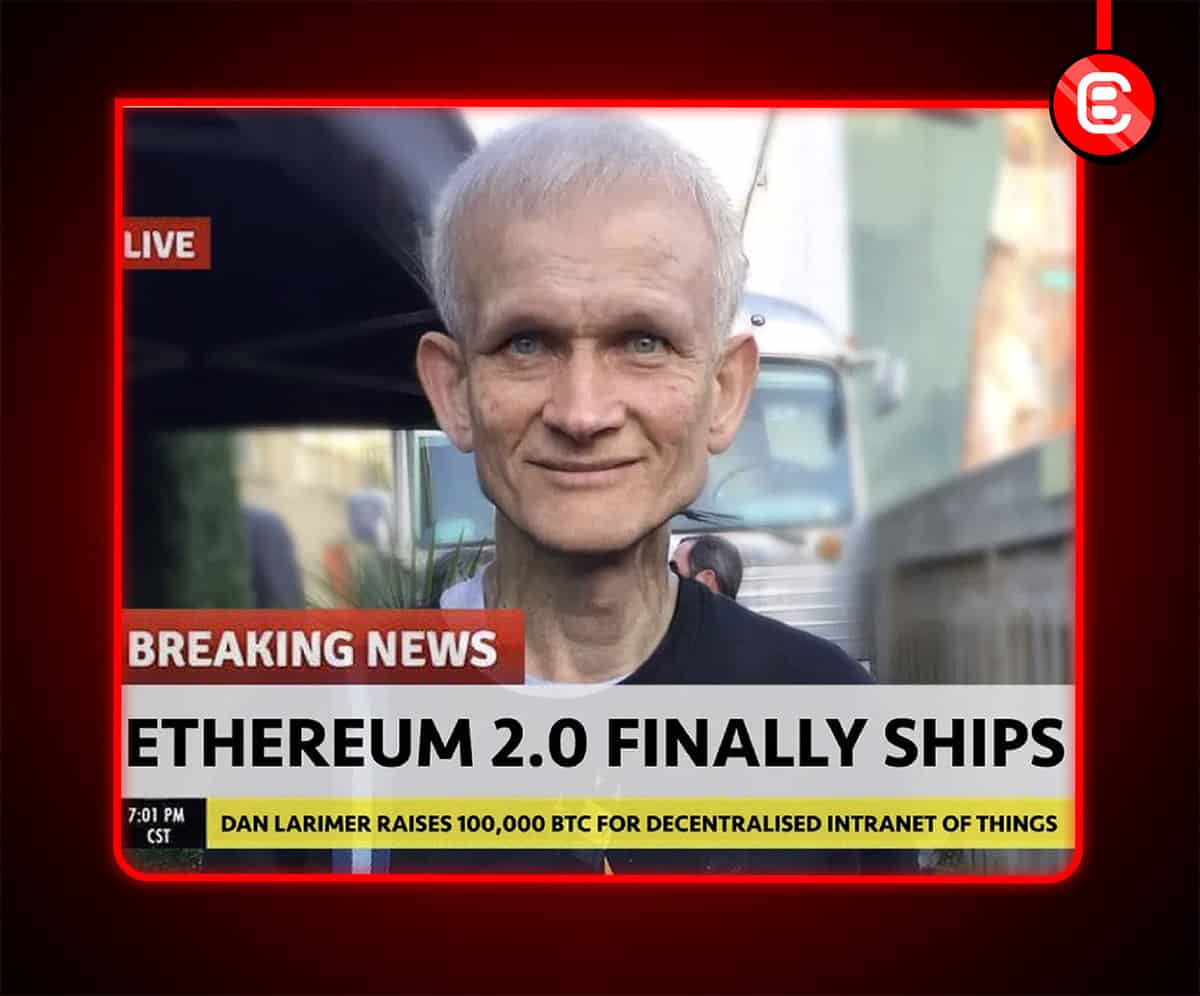 So, what is Ethereum 2.0? The first thing to understand is that it's a multi-phase series of updates, not one single thing. You don't just flip a switch and turn it on! In simple terms, it comes down to three key steps:
The Beacon Chain
The merge
Shard chains
The Ethereum devs and users hope these will massively improve the network across several key metrics:
Scalability
Security
Sustainability
Let's break down each in a bit more detail:
The Beacon Chain
A separate blockchain that uses a Proof-of-Stake (PoS) consensus mechanism rather than Proof-of-Work (PoW), the Beacon Chain has actually been up-and-running since 2020. You just can't use it yet.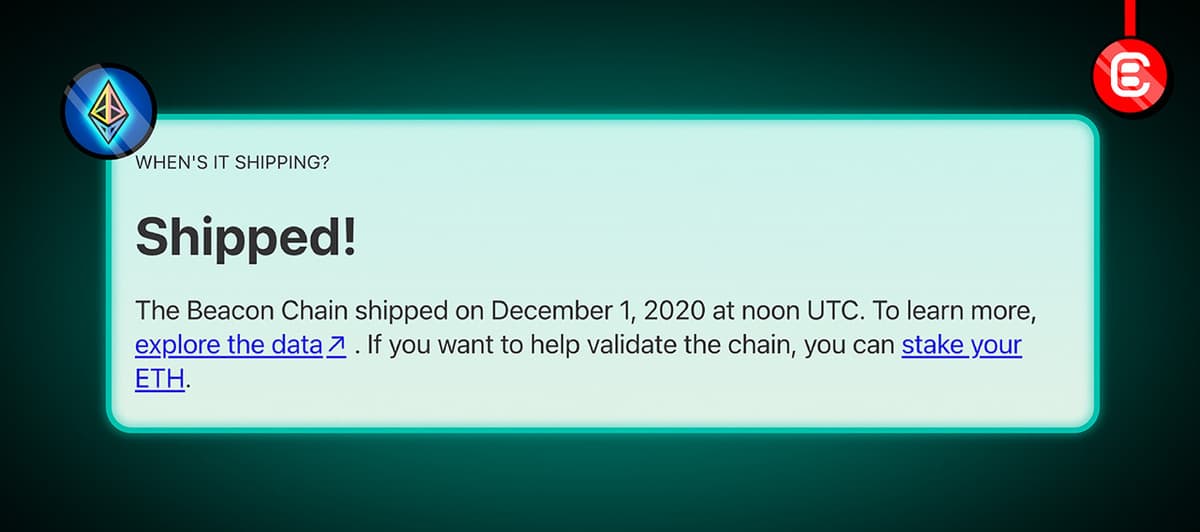 PoS is a different way to secure the network. Instead of miners validating blocks, stakers will run specific validator software to process transactions. Since it's so much easier to become a validator on PoS (no fancy hardware required, no soaring electricity bills), it should ultimately result in a highly decentralized network secured by more participants. In fact, we're already seeing evidence of this. Just check out how much Ethereum has been locked up on the Beacon Chain already!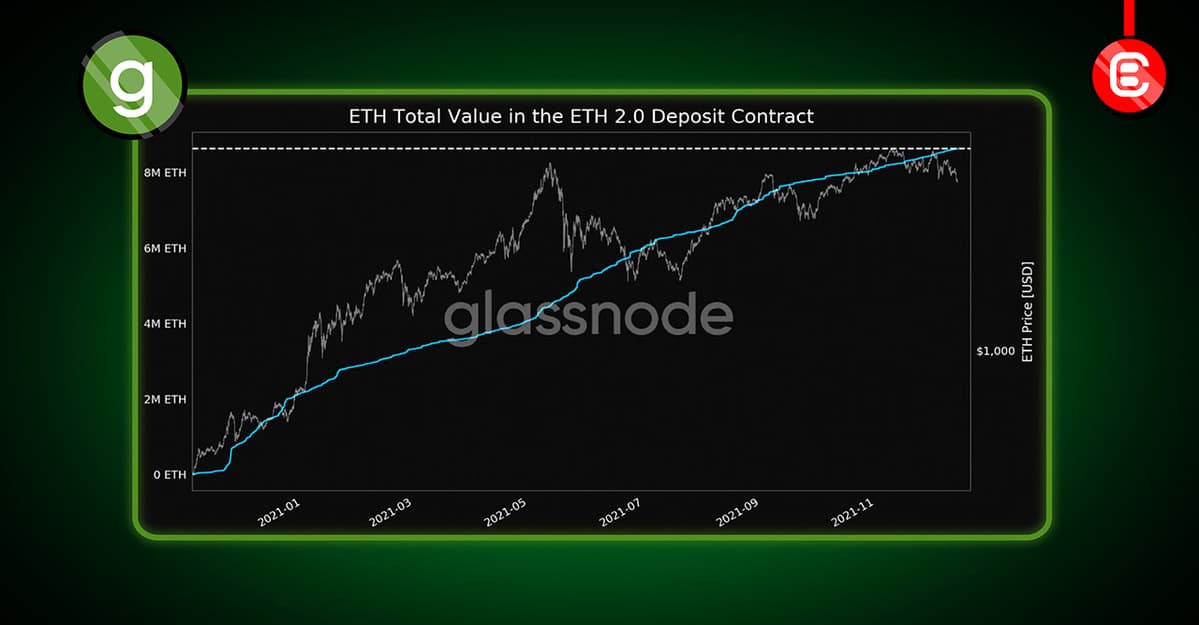 In terms of scalability, PoS also paves the way for step three – sharding. But let's not jump the gun, we'll get to that in a bit. 
The merge
If you're using the Ethereum network today, you're using Ethereum 1.0. That's because the merge hasn't happened yet. What does that actually mean? Exactly what it sounds like: the main net will merge with the PoS system that's controlled by the Beacon Chain, marking the end of PoW on Ethereum for good. For any millennials reading, think of this update as crypto's equivalent to the Spice Girls' 1996 smash, 2 become 1.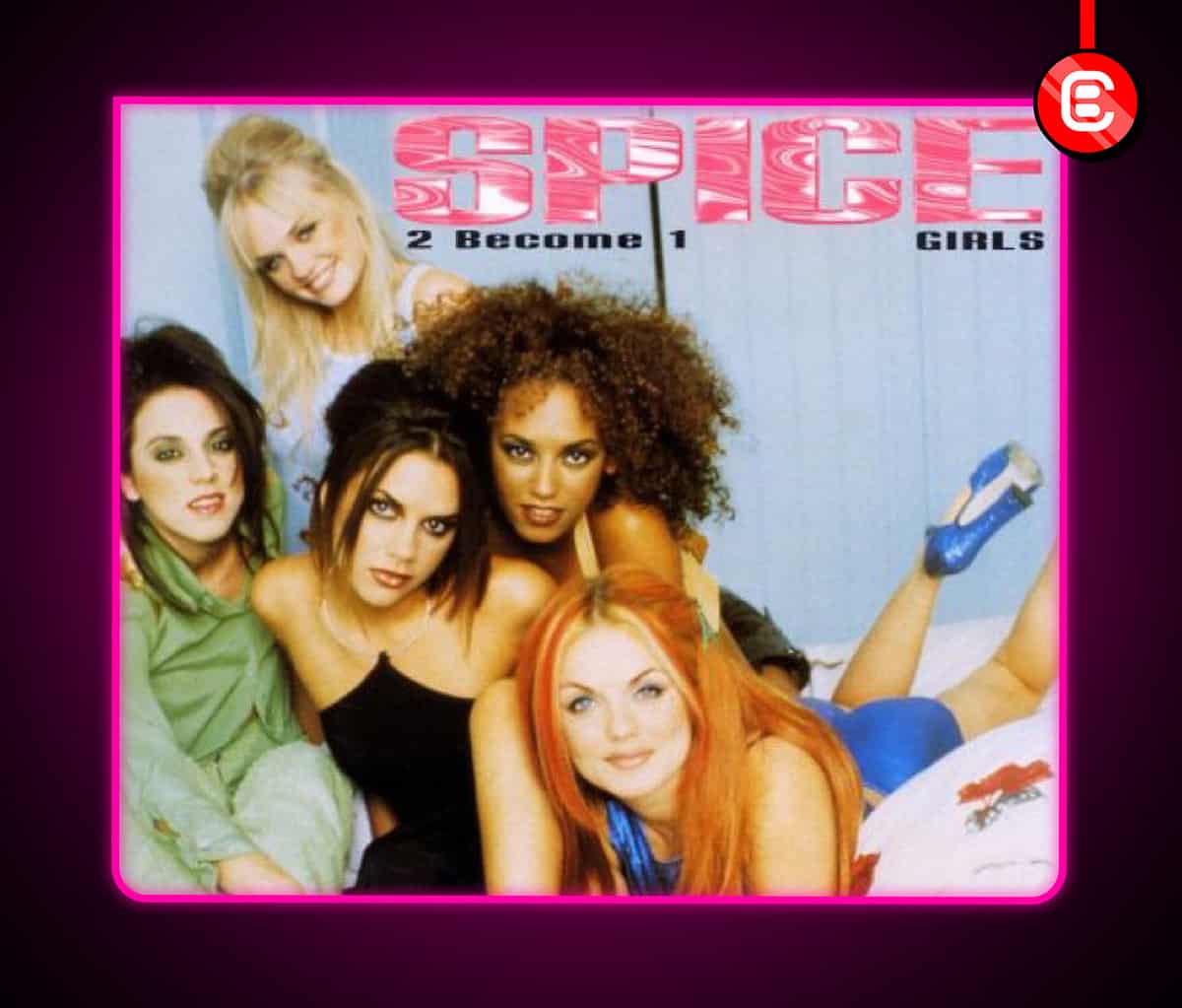 The merge is no small feat. Shifting a half-trillion dollar ecosystem to integrate with a  different chain (and tech stack) has pitfalls written all over it. While we're not suggesting Ethereum co-founder and 'Russian Spice' Vitalik Buterin won't pull it off, neither can we underestimate the scale of the challenge it presents.
But, once the merge is finalized, it will pave the way for the next major update:
Sharding
It sounds like the kind of emergency you have when you can't find a toilet, but here it means splitting the blockchain into smaller pieces (or shards). This should massively increase scalability by dividing the transactions between different clusters of validator nodes.
Sharding allows for a dramatic increase in transaction speed, as the Ethereum network will be split into 64 distinct shards, each processing different chunks of information. These smaller subsets can improve security and decentralization too. The lower computational power required to process shards on a PoS consensus mechanism will, theoretically, allow almost anyone with a working laptop (or cell phone!) to participate. As described by Ethereum developers, this "will increase security because the more decentralized the network, the smaller the attack surface area".
Hit the road, map!
Those are the very basics; a high-level view of an incredibly technical subject.
Once the three steps are executed (and fully operational) we'll be able to say ETH 2.0 has truly arrived. So far, the Beacon Chain is good to go. As for the merge, they're saying 2022. And 2023 for the introduction of sharding. Let's see how that pans out. "Road map" appears to be a loose term in the Ethereum community…
For a more detailed breakdown of the plan, check out Vitalik's easily-digestible (not! Here's the link) chart :
In terms of timeline, remember that if you're staking (or thinking about staking) your ETH in the 2.0 deposit contract, you won't be able to withdraw it the moment the transition is complete. That's because the developers are prioritizing a smooth and speedy merge. (For details, check out the Ethereum website.) So don't forget what everyone's favorite British uncle, Raoul Pal, has speculated: the unlock, when it comes, could trigger a massive sell off. You have been warned!
Roll up, roll up: it's a multi-chain world
The scaling issues Ethereum came up against in 2021 provided opportunities elsewhere. Most obviously, to the other Layer-1 blockchains that exploded, such as Solana, Luna, and Avax. Layer-2 scaling solutions also became a real and urgent necessity for dApp builders. The rise of rollup technology (ZK and Optimistic) has been as steep as it was quick, and that's set to continue into 2022. Either way, roll-ups will play a key and central role as Ethereum continues its rocky path towards hyper-scalability.
The Banter thETHis!
Our current working thesis is that the combination of Ethereum Virtual Machine (EVM) compatible Layer-1s and Ethereum Layer-2 scaling solutions will eventually transform the blockchain's role. It will go from dominant smart-contract chain to foundational settlement layer underpinning large parts of the ecosystem.
But the future is ultimately multi-chain. No single chain can carry the weight of a world running on the blockchain. And even if Ethereum 2.0 launched without a hitch, there is simply too much happening right now for everyone to wait around. It's just not going to happen!
We believe the alternative Layer-1s and Layer-2s will outperform ETH in the year ahead. And yet, nobody can deny the power of the Ethereum Layer-1. Consider all the tooling that's been developed!
Smart investors looking to add exposure face two options:
Invest in Ethereum Layer-1, or EVM compatible chains.

Invest in Ethereum Layer-2s.
When you invest in the Layer-2s, you're leveraging this EVM advantage. You're still using the security algorithm native to Ethereum. And you're getting an EVM scalable solution, right now, not waiting for one when Ethereum 2.0 launches. Better yet, you're betting against Ethereum 2.0's ability to stick to its roadmap (historically, the safest bet in crypto!) But irrespective of whether or not they veer off track, Ethereum Layer-2s (be they side chains or roll-ups like zkSync) are going to do a lot of the heavy lifting.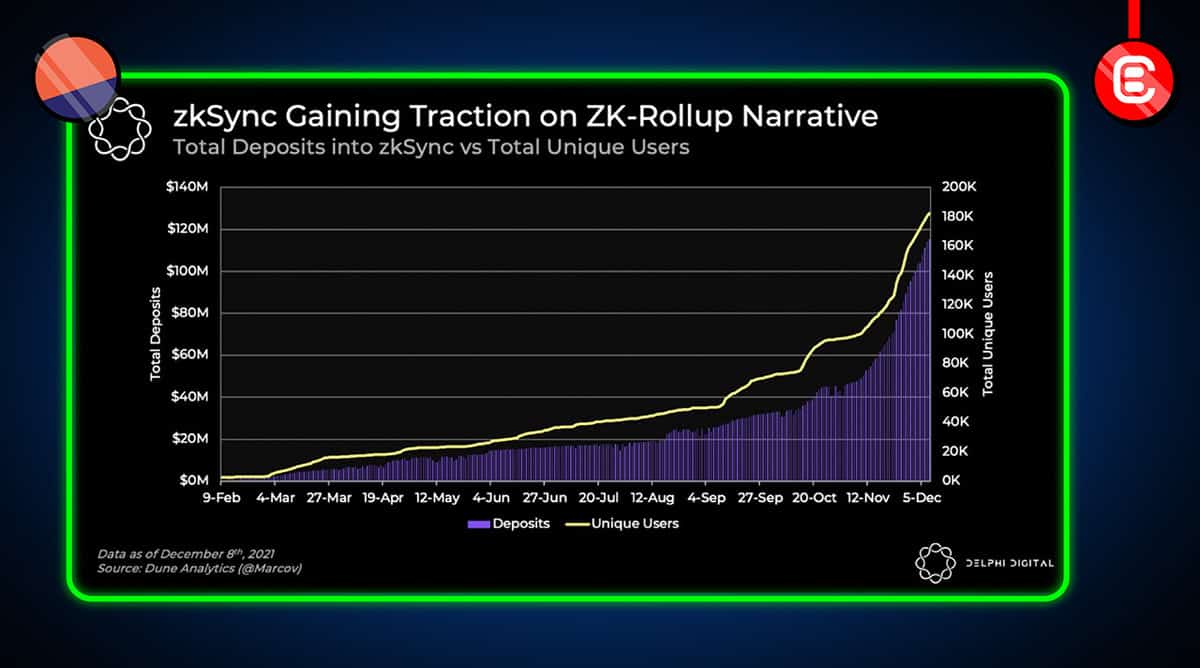 Unless you want to bet against Ethereum's network effect, investing in the Layer-2s is pretty much a no brainer!
Banter wisdom
The best investors spot opportunity in adversity. The unprecedented rise of dApps, DeFi and NFTs exposed Ethereum's limits, and it presented huge growth potential for alternative Layer-1s (Sol summer!) and Layer-2s (like Polygon). The smart investors saw that coming. To be a smart investor too, you've got to start thinking like one! In the context of ETH 2.0, Layer-2 scaling solutions (specifically roll-ups) are set to be the next big thing, and your chance to get ahead of the curve.