Were you waiting to buy the dip, anon?
Well, now you've got one. So let me guess. You're too scared to buy now, in case it goes lower? Knew it. Mind you, that guy on Twitter says BTC is definitely going down to the low thirties.
But imagine if you didn't have to wait around for something that may never happen. Imagine if you could buy Bitcoin right now at $32,809. Or Ethereum at $2,790. You'd do it, right? Of course. You'd be mad not to.
The good news is that you can. Sort of.
Here's how!
TL:DR
Grayscale offers exposure to BTC (and other crypto assets)
GBTC is sitting at an incredible discount right now.
BTC for $32,809? ETH at $2,790?
Taking advantage is a no-brainer!
What's Grayscale?
To clear up any confusion. We're talking about Grayscale Investments here. Not greyscale. That's a fictional disease you might catch in Westeros.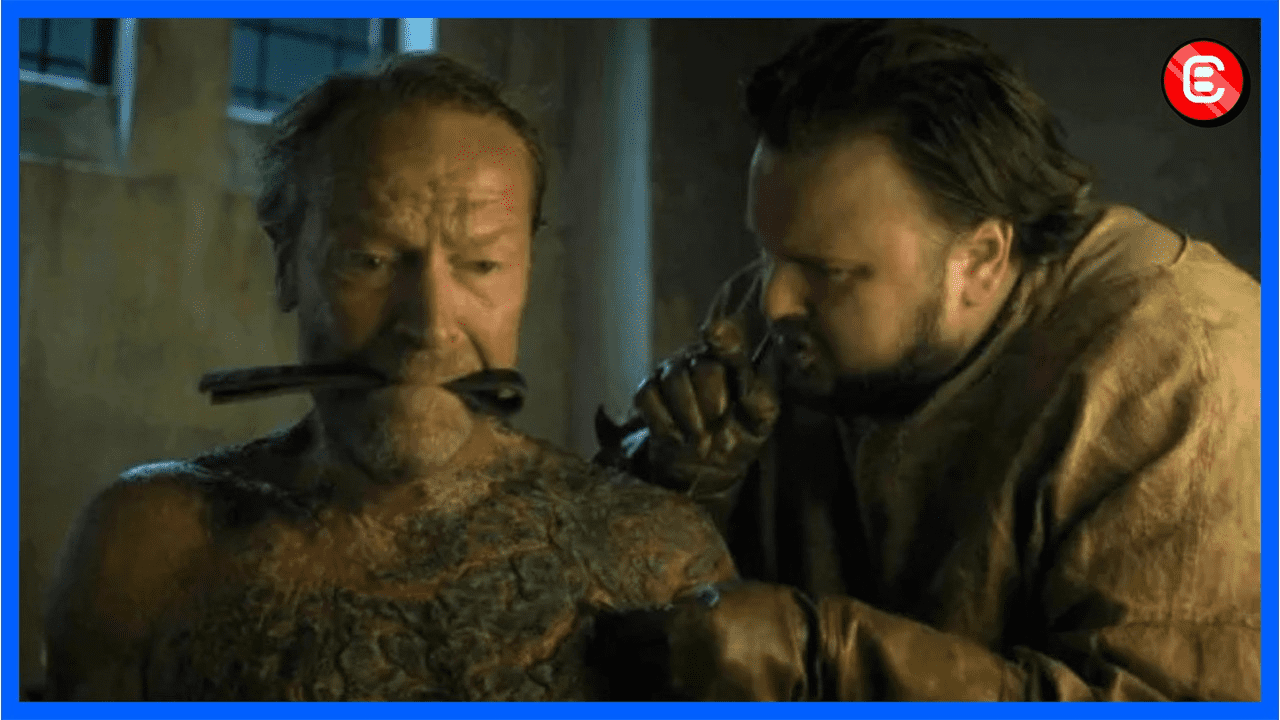 Grayscale is a digital asset management fund, founded in 2013 by crypto titan and Digital Currency Group CEO Barry Silbert, and led by CEO Michael Sonnenshein. With $43 billion in assets under management (AUM) today, Grayscale is easily the biggest kid in the playground.
The fund offers exposure to a range of crypto assets (through a range of different trusts), but its flagship Bitcoin product, GBTC, makes up around 80% of Grayscale's entire valuation. So it's a pretty big deal. 
How it works
Grayscale buys BTC (lots and lots of it), puts it in cold storage (we hope!), then sells shares (GBTC) in a Bitcoin trust. That's why it proved such a hot prospect for investors looking to add exposure without the hassle of regulatory oversight or self-custody. And since they're traded on the New York Stock Exchange (NYSE), pretty much anyone with an online brokerage account can buy or sell them with ease.
How it's going?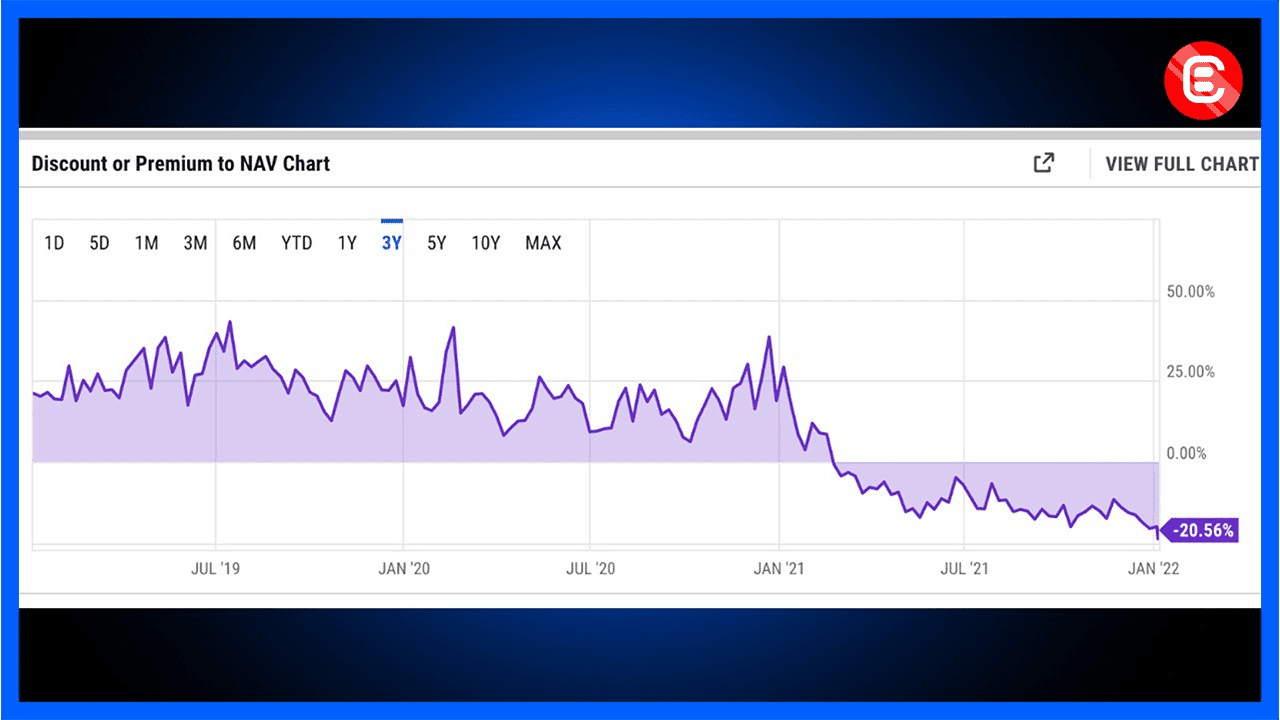 Just check out this three-year chart. It shows the Net Asset Value (NAV) discount – or premium – to the underlying asset (in this instance, Bitcoin). You'll see that for most of the past three years, GBTC was trading at a serious premium to BTC. Investor demand was insatiable for Bitcoin products, and with few alternatives out there beyond BTC itself, they were willing to pay through the nose to get it. The result? Sky-high demand and limited supply saw GBTC shares rally accordingly.
But look what happened around February 2021, coinciding with the arrival of Canada's Purpose Investment's Bitcoin ETF. GBTC shares fell below the NAV. Suddenly, there was less demand, investors started selling (to wire the proceeds to Montreal?), and while GBTC share prices continued to rise as Bitcoin rallied, the relative NAV dropped into negative numbers. It's been trading at a discount ever since.
Today, it's around -23%. The biggest we've ever seen!
What to do?
Translation of the above? Buying GBTC shares at a discount is like buying Bitcoin on sale. Bitcoin might be suffering a heavy correction right now, and you may want to scoop up the dip. Here's the gigabrain move: buying GBTC shares instead means you effectively pay even lower prices. 
Poor Ran, he's all outta cash. Otherwise he'd be aping into GBTC on his Robinhood account like a maniac!
This all sounds too good to be true. What's the drawback?
To be honest, there aren't many. Yes, you're not actually buying BTC itself, just a regular, old-fashioned security. There's no self-custody, no self-storage, and if you call up Grayscale and ask to redeem your GBTC for the real deal, they'll probably laugh at you.
Oh, and there is a 2% annual management fee. But when you're getting exposure to Bitcoin at a whopping 23% discount, it seems like a pretty small price to pay!
Instead, with a long term time horizon (HODL, remember?), buying GBTC shares could really pay off. Because there are really two ways this all plays out.
The goons at the Securities and Exchange Commission (SEC) approve a Grayscale spot exchange traded fund (ETF). A decision could come as late as July 2022, but if anyone's going to get the green light, Grayscale is a leading candidate. Should that happen, your GBTC shares would automatically be converted into ETF shares. Goodbye, discounts. Goodbye, management fees. Easy, peasy.
Failing that, regulators could deny Grayscale's application and eventually grant another spot ETF first mover advantage. Demand for GBTC would slide, and Grayscale would almost surely dissolve the fund, liquidating the assets and cashing out shareholders. If you got in at a discount, great! A premium? Not so much.
All-in-all, buying GBTC shares today, tomorrow, or whenever they're at such an insane NAV discount is clearly a winning move. Assuming you believe Bitcoin will continue to go up in price, it's a move that comes with little downside risk, and plenty of upside. Sure, you may be such a degen that you won't touch regular stonks (stocks!), but if you're looking to scoop up this Bitcoin dip, why wait for it to go lower? You can buy lower now!
Banter wisdom
There are opportunities everywhere in crypto, so long as you know where to look. If you were planning to buy the dip, go for it – but consider your options! Provided you've got a long term time horizon and are willing to accept that you won't be buying (or taking custody of) the crypto asset itself, purchasing Grayscale's GBTC or EETH (its Ethereum trust) right now isn't just the shrewd move, it's quite literally a no-brainer!