Okay, so the market seems like it could be about to make a recovery. Famous last words, but what the hell – the bottom is in. I just said it.
If 2021 was the year crypto gaming took off, then 2022 could be the year it goes into orbit. But with everyone and their uncle launching the next Axie Infinity, and so many projects in development, it can be hard to know where to begin. How do you sift through those that promise to be the next big thing and those that can actually deliver the goods?
We got you, Banter Fam.
That's why we sat down with our resident gaming and metaverse guru, the man, myth, and legend, Hustlepedia, to hear his top 5 gaming tokens that could lead the recovery ahead.
Ultra, primed to fly.
Vulcan Forged, sleeping giant!
Defina Finance, low cap gem.
Good Game Guilds, strong performance.
Guild of Guardians, ready to rip!
Ultra (UOS)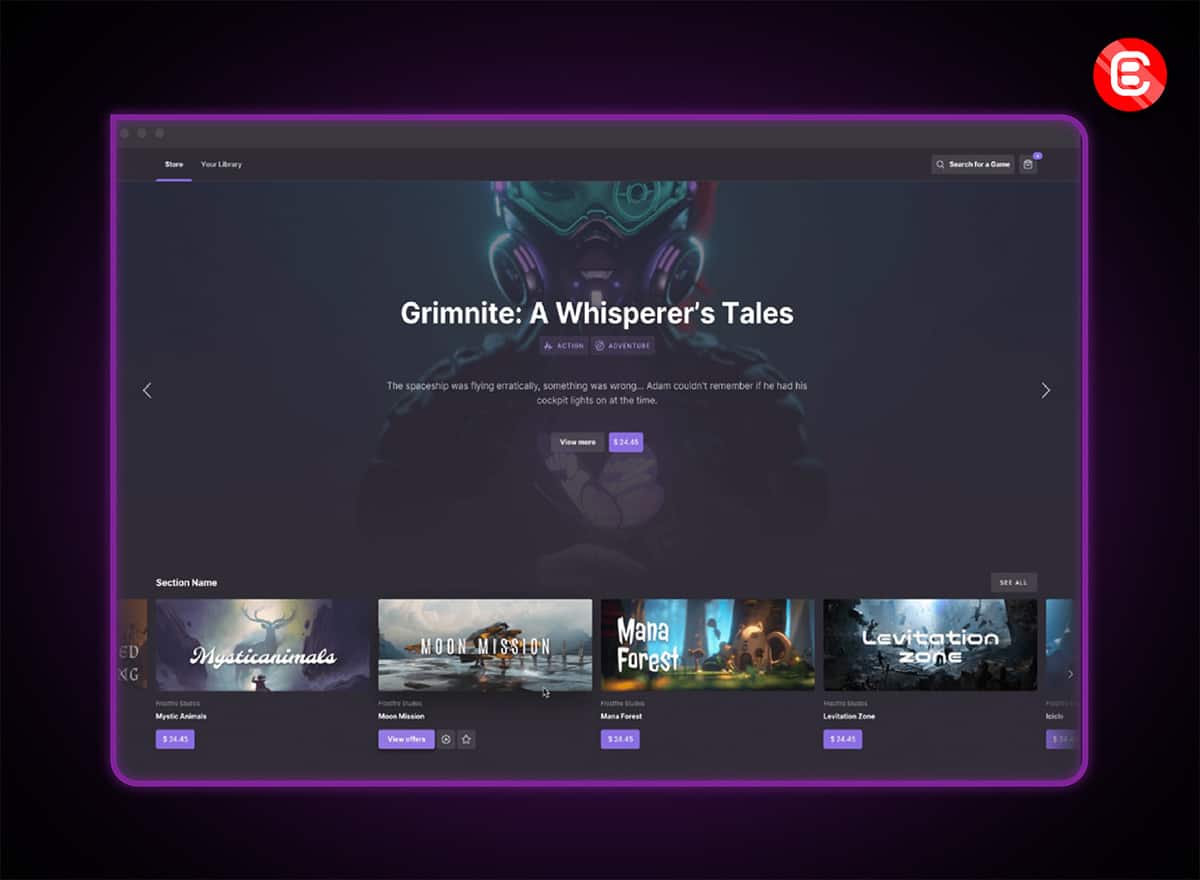 Ultra is about the closest thing to a no-brainer in the space: a distribution platform that's positioning itself to be the Steam of blockchain-based gaming. In case you've been living under a rock – Steam is the undisputed king of the castle in the, soon to be, bygone age of Web2. Seriously. They distribute about 75% of the games currently available online. Oh, and in a huge strategic misfire, they've also ruled themselves out of the future of gaming.
Ultra is primed and ready to step up and deliver. Their elite team is almost exclusively comprised of major players with track records at AAA studios and various blockchain protocols. They've assembled a group of heavy hitters, perfectly positioned to make this thing work. But they're not just doing this alone. Ultra has also struck top-tier partnerships with some of the biggest names in the space: the likes of Ubisoft, Atari, the Sandbox. The list goes on. As far as the Ubisoft partnership goes, Hustle thinks there could be some kind of distribution on the horizon. How's that for a tantalizing prospect?
Plus, Ultra goes way beyond mere distribution, thanks to an NFT marketplace in the works where players will be able to trade in-game assets with ease. And in terms of a working product and actual use case, they've already signed with 24 games (most of which were on-boarded in the second half of 2021), with a full year ahead to sign on many, many more. Hustle is bullish! He anticipates fifty-plus games will have joined the platform by the end of 2022. Sounds good, huh? Let's make it sound better. Ultra's market cap is US$400 million. Not insignificant. But think about it: there are single games out there with market caps in the multi-billion dollar range. If Ultra can actually become the blockchain equivalent of Steam (and they're first in the race so far!), then you'd expect this project to do silly things in the year ahead.
Vulcan Forged (PYR)
Vulcan forged, baby. This thing is due for a run! Currently sitting at US$14 (off a US$45 high on 1 December 2021). Vulcan Forged isn't just another gaming studio, it's basically a gaming studio 2.0, complete with a full-blown DEX, NFT marketplace, and a place to create, collect and sell NFT art. The best of all worlds They've already got ten games building on their platform – including their very own flagship massive multiplayer game (MMORG), Vulcanverse.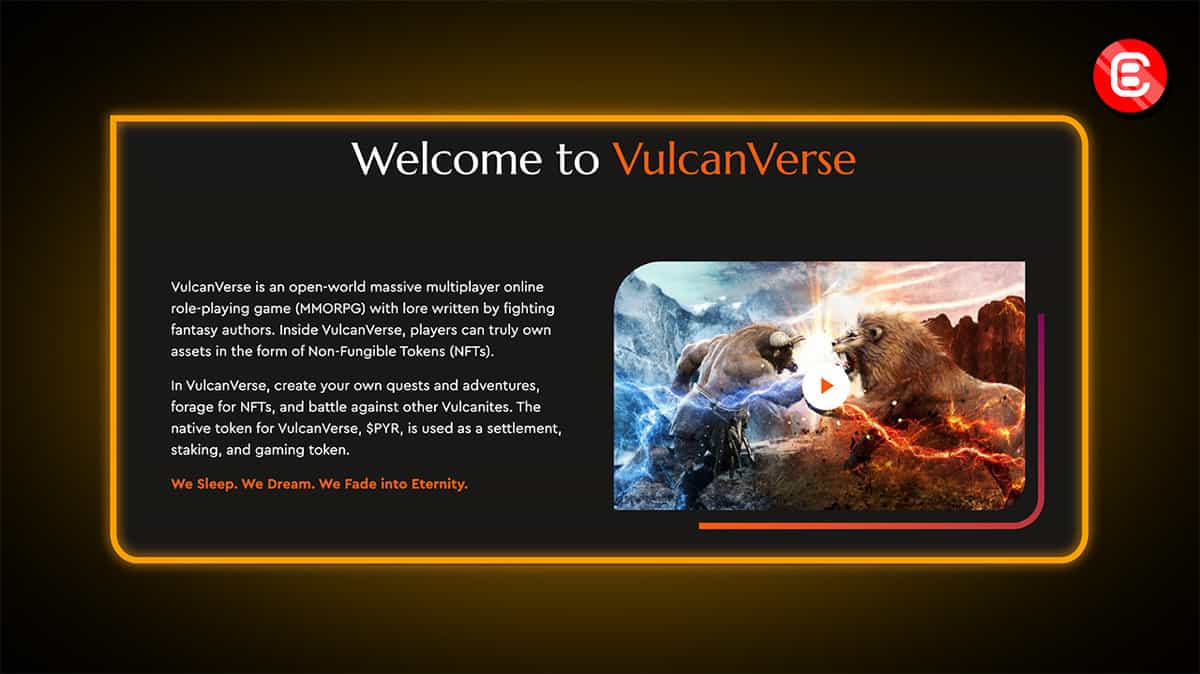 It's a seriously impressive platform. And it's currently on a fire sale at fourteen bucks. The prices took a significant dip around the US$20 mark after an exploit to the system, which saw a hacker making off with a mighty sack of PYR. This kind of stuff can happen in the early stages of development. What's important is how the team manages the situation, and in Vulcan Forge's case, you simply couldn't ask for more. Not only did they quickly cover any unlucky wallets' losses with treasury funds, but they're also now rebuying US$65 million worth of PYR tokens to replenish their war chest. And since there's not a huge amount of PYR floating around, this could have a notable supply-shock effect on the market!
Like Ultra, Vulcan Forged seems like a shoo-in for growth in 2022 (provided there isn't a market-wide collapse!). It's a studio that encompasses over ten titles, an NFT marketplace attracting major volume, and a metaverse play with a rock-solid team (and a host of major backers!)
This is probably why Hustle's not the only one keeping a close eye on the platform. Oddly enough, Forbes magazine dropped an article last week citing PYR as its top coin pick for 2022. Not that Hustle disagrees with the analysis, but… Forbes? As it turns out, they're proper degens and we love to see it! Clearly, Vulcan Forged is crushing the PR game right now – CEO Jamie Thompson just appeared on Fox Business to talk gaming crypto! The future really is bright.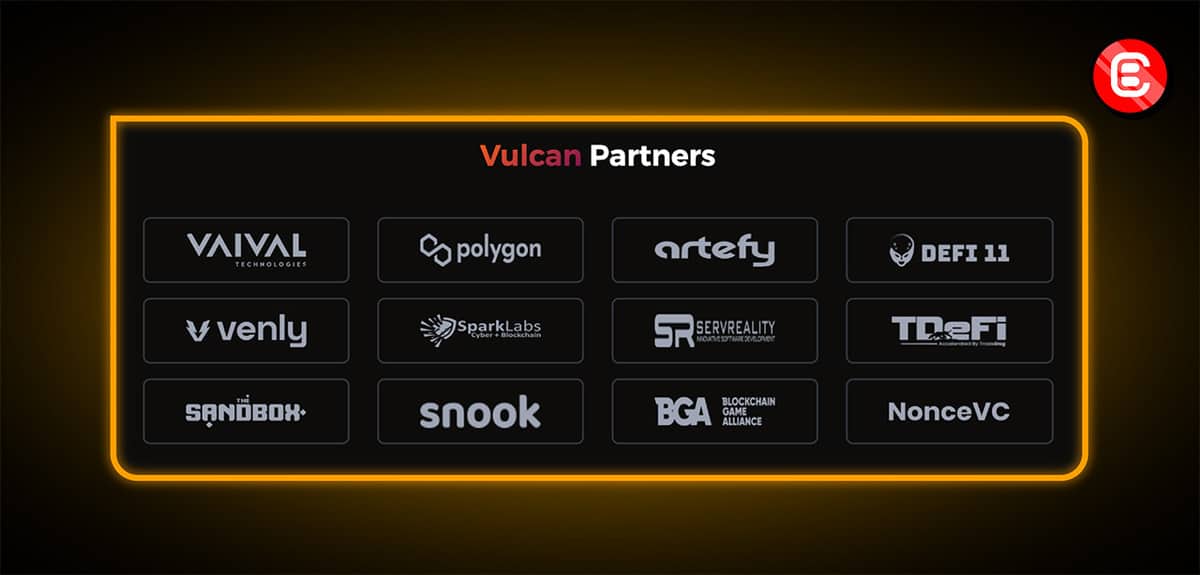 DeFina Finance (FINA)
Defina is a teeny tiny low cap gem. We're talking 13 million dollars tiny. So a disclaimer is necessary: it's high risk, high reward. That said, it's backed by some impressive fundamentals!
Defina is an anime-style, turn-based, play-to-earn game gaining legit traction. It has tons of players already and almost nobody's heard of it (yet). Always a good sign. Oh, and its the virtual economy is already thriving, with over US$100 million-plus having traded on its NFT marketplace and 36,000 'mystery boxes' successfully sold (think, the NFT version of a lucky dip).
Why is it picking up so much steam? Because it's jam-packed with features: You've got the arena mode, adventure mode, and tower mode. Word is, there are also big plans brewing for an upcoming battle royale mode.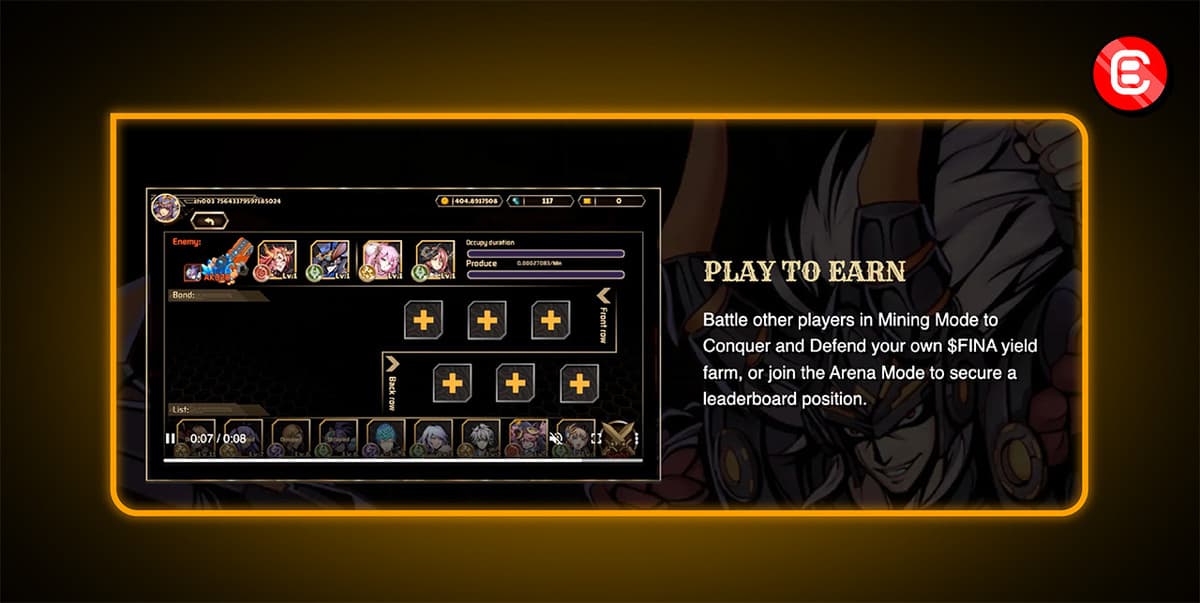 This all sounds great, but low caps always come with certain risks – not least of which is token vesting schedules. Here's where DeFina Finance stands apart. Just today, they made the following announcement:
How's that for supporting the community? Who knows how they pulled it off, but it seems reasonable to assume an agreement was struck between seed and private investors to suspend unlocks. Bullish!
So, Hustle's given us a distribution platform, a studio play, and a gem of a low cap game. Next?
Good Games Guild (GGG)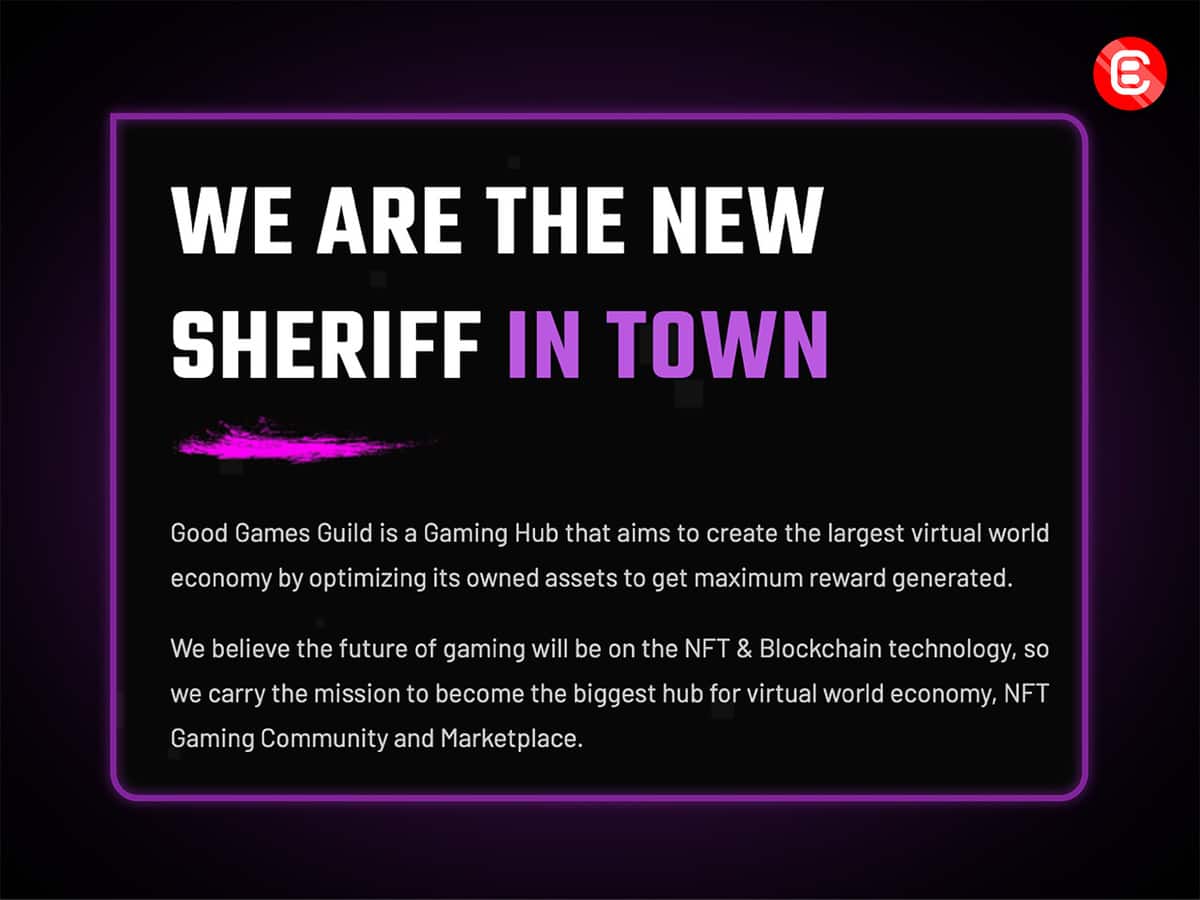 In simple terms, GGG is looking to create the tools that will empower gamers. As they say on their site, they're not just an organization, they're a movement that believes anyone can make a living. As for their backers? That's a seriously illustrious list!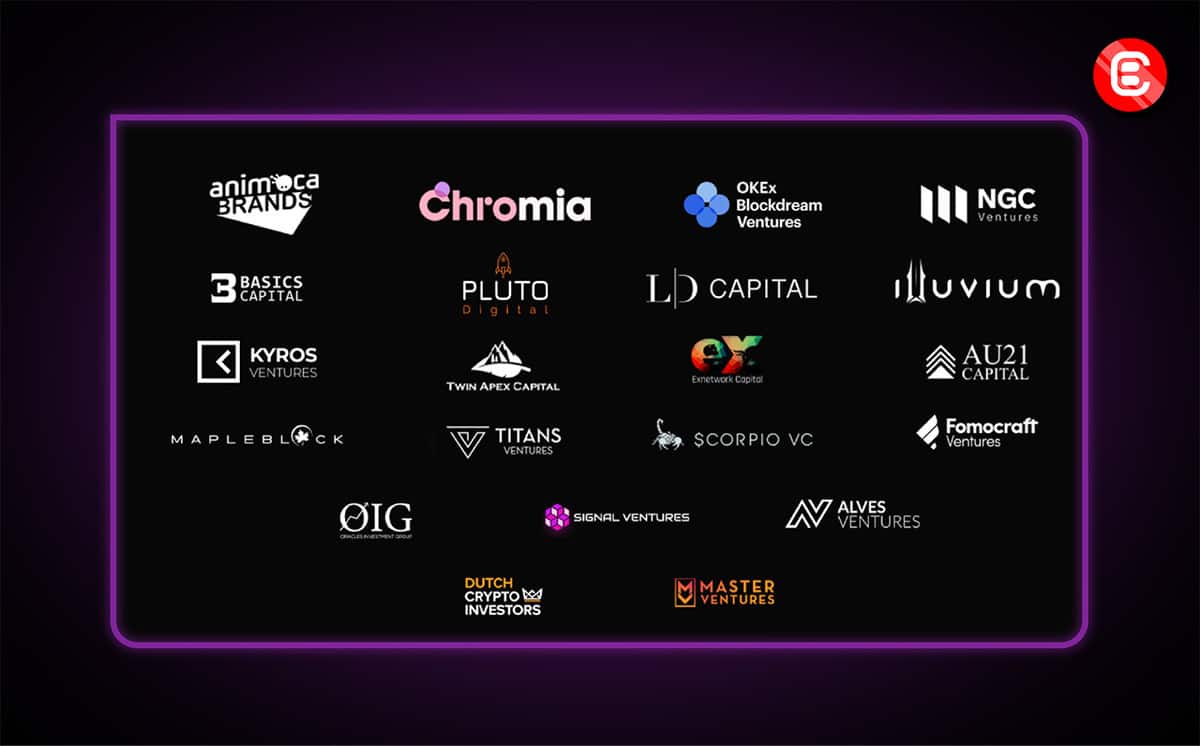 Hustle is confident in Good Game Guild's long-term potential, and he's dropped some high-grade alpha for the Banter Fam: GGG was sitting around US$7 on 5 January 2022, but a token unlocks saw prices tumble down to around US$3.87. Hustle's not one to give out financial advice, but given the recent unlock and subsequent sell-pressure, now could be a good time to start DCA'ing into this top-tier project on the cheap!
Guild of Guardians (GoG)
No, not another guild, but a potential monster of a game!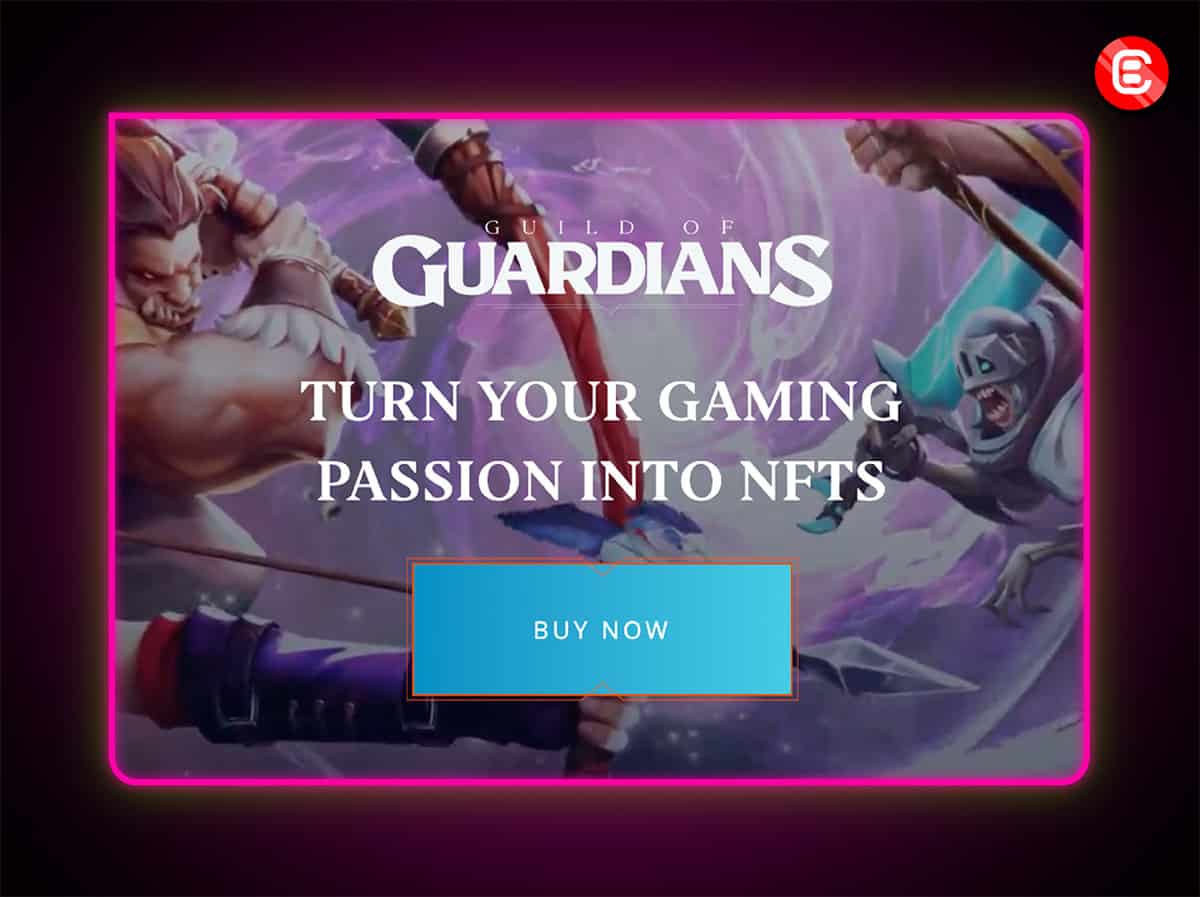 This is a blockchain-based, mobile RPG launching on iOs and Android in early 2022, with 150,000 pre-registered players raring to go. The way Hustle described it, GoG has success written all over it: an amazing team with track records of delivering multiple games, an incredible play for free, a play-to-earn earn model, and great partnerships with the likes of NRG, Ubisoft, Sandbox, and Coinbase Ventures.
In the gaming world, projects backed by Coinbase Ventures usually end up on the Coinbase exchange. Today, GoG is only available on FTX and Okex. So heads up. In terms of tokenomics, Hustle also explained that there'd be no private or seed round unlocks for the next 12 months. Holders will be safe until December 2022 (before GoG might face some sell pressure!).
Above all, the gameplay looks just great. And with a market cap of only US$5 million, this has the potential for impressive returns if it gains traction. Hustle didn't give a price prediction, but he did say he wouldn't be surprised to see it race up to $3 if the markets remain bullish. For reference, it's US$1.14 today. Let's see what happens!
Well, there you have it. Hustlepedia's 5 top gaming tokens to lead the recovery. On behalf of us all: Hustle bro, you're a legend – dropping more alpha per minute than just about anyone out there.
We're lucky to have you in the Banter Fam.