Bitcoin continues to show tremendous strength, largely in part due to the inflow of Russian money that could yet push bitcoin higher in the coming days and weeks.
Terra's LUNA has almost doubled in 7 days, meanwhile, THORChain (RUNE) is also demonstrating insane strength after a 75% pump.
---
Bitcoin Fear and Greed Index: 52 (neutral)
"Bitcoin" Google Trends: 44 (-8)
"Crypto" Google Trends: 58 (-30)
---
Other notable gainers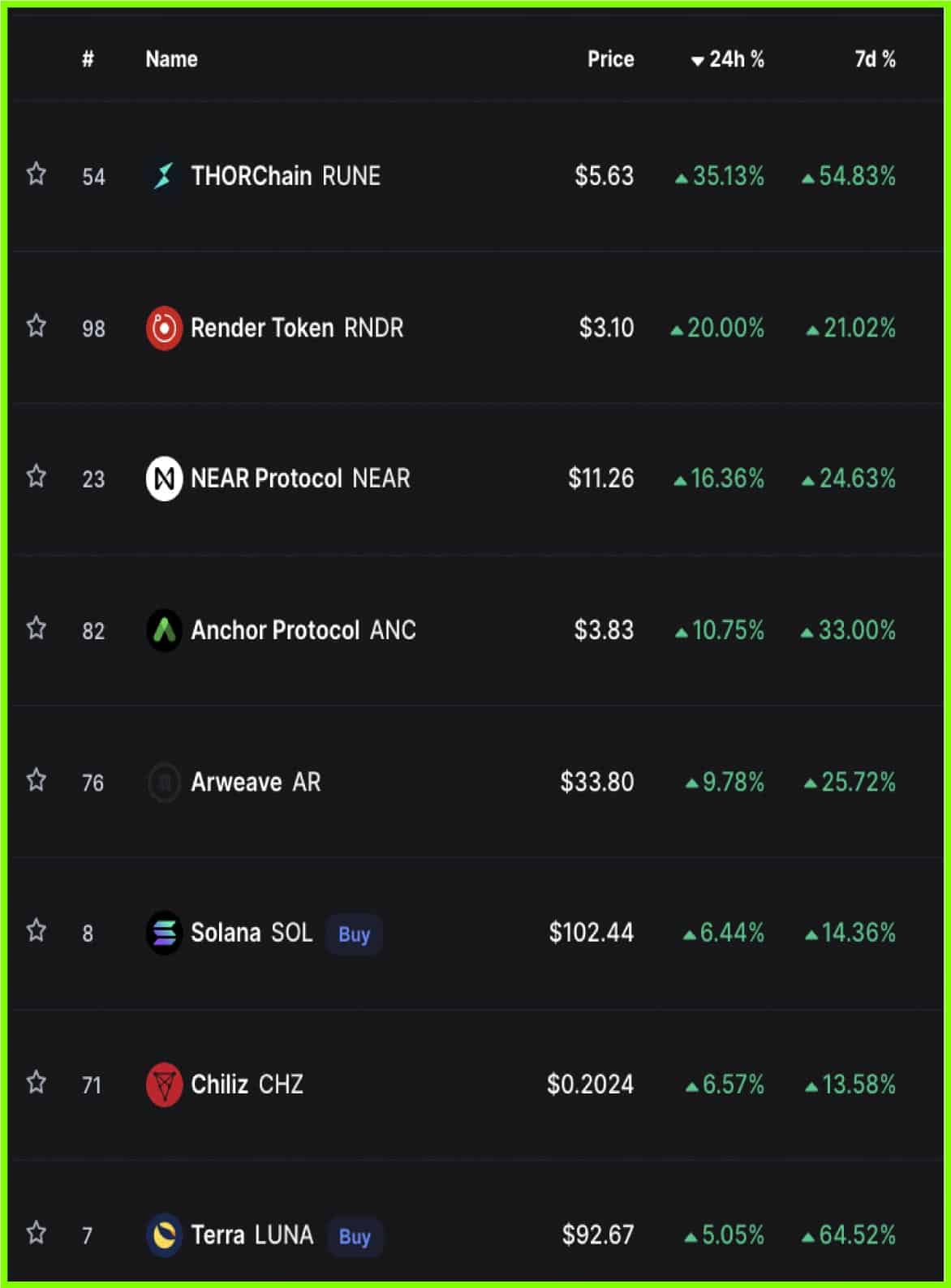 TVL update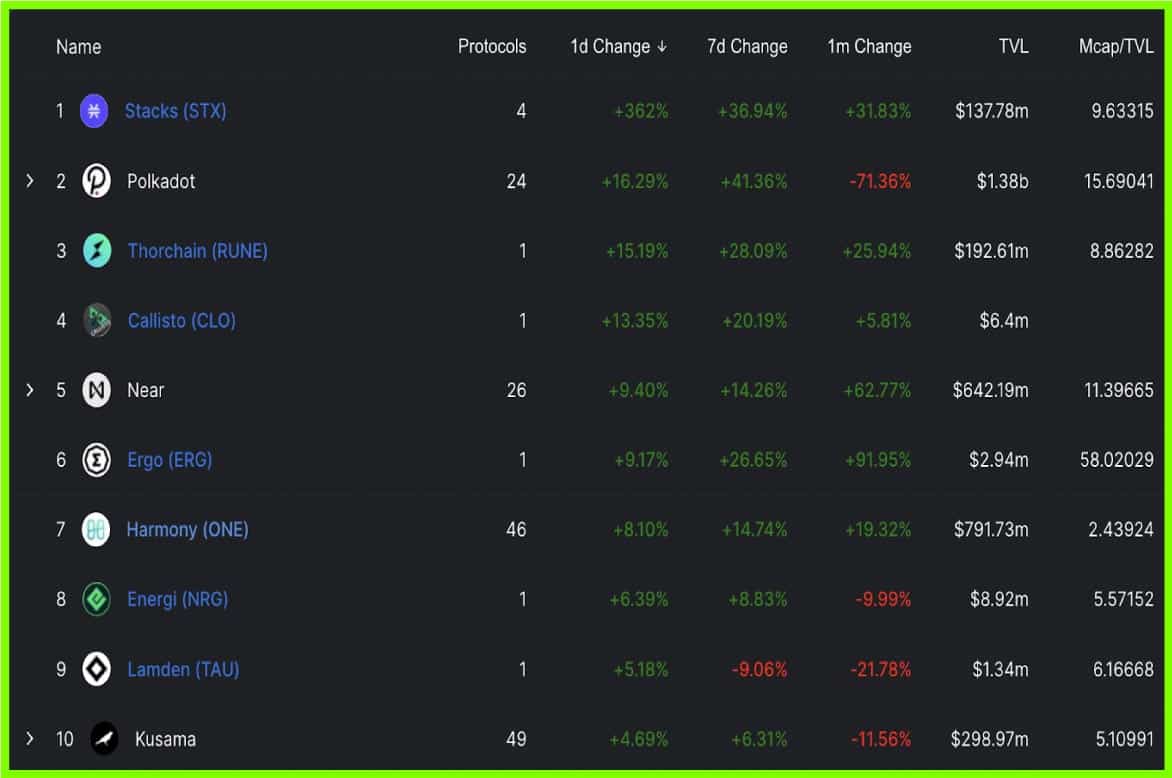 News watch
Delphi Digital's Jose Macedo lays down the gauntlet: a 7-figure bet that UST won't break peg "by a date of your choosing!"
Bloomberg calls bitcoin a safe haven. Are we living in a simulation?
The number of bitcoin whales reaches an 11-month high of 1,931.
Joe Biden announces a radical plan to lower inflation by… lowering inflation.
Vladimir Putin is prohibiting Russians from leaving the country with more than $10,000 in foreign currency.
An assassination attempt against Ukraine's President Volodymyr Zelenksy has been foiled.
Banter's take
The narrative has shifted: Bitcoin is proving its value as an uncensorable asset during a time of global uncertainty, serving Ukrainian refugees, international donations, the Ukrainian government, and even regular Russians unable to perform basic transactions (not to mention the oligarchs!).
Speaking of oligarchs, the privacy protocol narrative could be coming to fruition even sooner than we'd expected. After all, how are they going to move $200 billion-plus of liquid assets they'll do anything to keep? Time is ticking, the sanctions are coming! So don't be surprised to see a lot more bitcoin buying in the short term. And a possible rotation into certain privacy-promoting protocols. And then what? Just something to consider: Is there enough energy in the market to sustain a run after the oligarch's buy orders have all been filled?