Walmart is coming out fighting! With Amazon yet to fully commit to full scale crypto adoption, Walmart is planning to steal a march on the competition.
Remember, in recent years Walmart has been losing market share to Amazon. According to data compiled by the New York Times, Amazon has now flipped Walmart as the world's largest retailer. The move into crypto looks to be Walmart's clapback…watch this space!
Walmart preps for the metaverse
Plans to create a cryptocurrency
Collection of NFTs
Can an old dog learn new tricks?
Walmart is moving towards setting up crypto wallets, which would signify a massive uplift in adoption. It will mean the retailer's customers could pay for goods with crypto. Walmart currently has 240 million customer visits a week to its stores and generates net sales of US$550 billion a year.
If competitors follow suit, this could signify a common-place presence of crypto on the high street.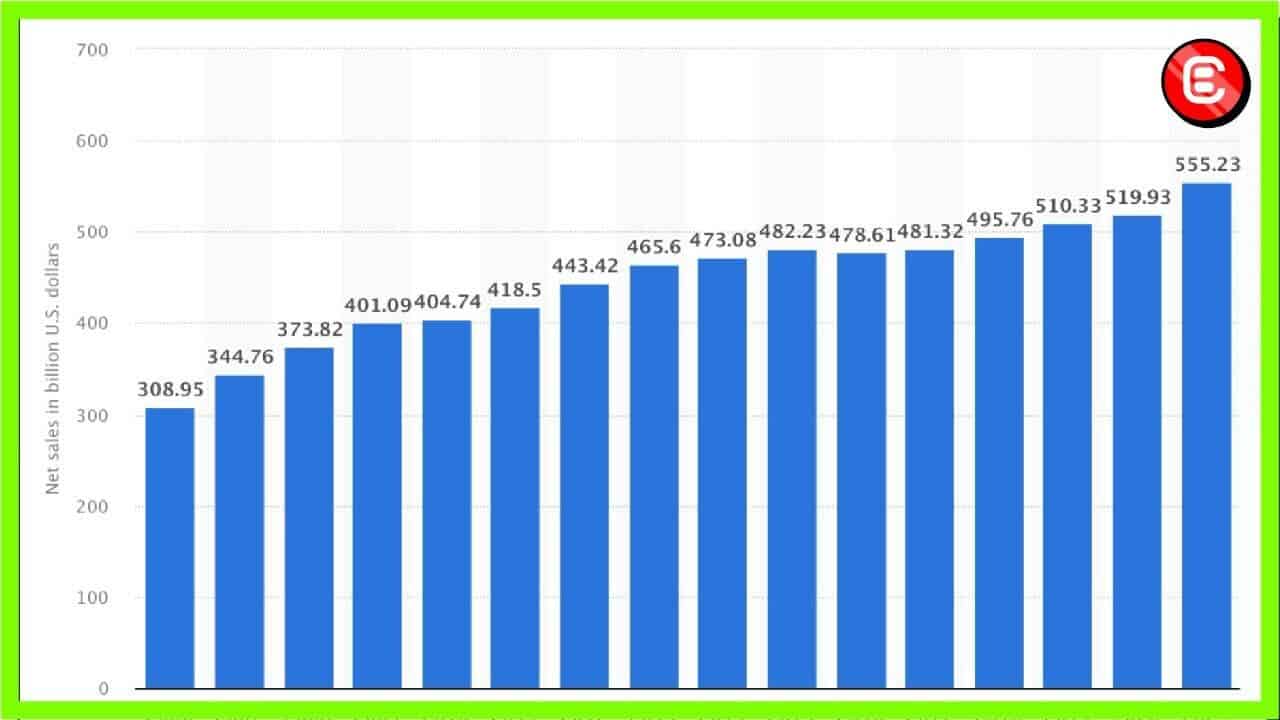 https://www.statista.com/statistics/183399/walmarts-net-sales-worldwide-since-2006/
This is the latest in a string of moves by Walmart that reinforces the company's commitment to crypto (and adds to the adoption momentum growing in the crypto space, boom!).
Walmart has been using Blockchain technology as a supply chain management tool for the past three years. Last year the company partnered with ATM company Coinstar and Coinme, a crypto-cash exchange, to install 200 Bitcoin ATMs across its US stores.
Is this latest degen move a game-changer?
Walmart preps for the metaverse
Walmart has filed a series of trademarks signifying its intention to make and sell virtual goods. In a separate filing the company has said it would offer users a virtual currency as well as NFTs. Josh Gerben, a trademark attorney, told CNBC that there are a lot of moving parts that need to be addressed by Walmart in order to make it on its own terms.
https://www.cnbc.com/2022/01/16/walmart-is-quietly-preparing-to-enter-the-metaverse.html
Gerben told CNBC that Facebook's shift from a social media to a Web 3.0 platform was a wake-up call for other businesses to fit in with the new standard. But can Walmart really integrate a decentralized system in a centralized platform?
https://www.cnbc.com/2022/01/16/walmart-is-quietly-preparing-to-enter-the-metaverse.html .
Many major institutions have been slow to recognise crypto and factor it into their future strategy and planning. What is evident, though, is that behind the scenes large companies have to be preparing for it or risk getting left behind when the penny drops.
Metaverse shopping
Walmart is not the only retailer venturing into metaverse shopping and NFT collections. But how will its user base embrace the concept? Will it look like this?
Under Armour and Adidas sold out their NFT debuts last week. Nike has filed a series of trademarks that previewed plans to sell virtual branded sneakers and clothes. Gap has started selling NFTs. Trademarks have been filed by the likes of Urban Outfitters, Ralph Lauren and Abercrombie & Fitch, detailing their intent for a virtual store. Can you see the trend here?
Although we have seen the big brands starting to embrace the concept of metaverse shopping, Walmart appears to be leading the way as far as department stores go. Is this degen move going to signify a competitive advantage? Could it elevate Walmart? Or is the market skeptical?
Buyer beware
NFTs are certainly causing a buzz across the cryptosphere, but there are some factors which need to be considered.
https://www.bloomberg.com/news/articles/2022-01-14/nft-investors-owe-billions-in-taxes-as-u-s-officials-crack-down
Despite the uncertainty surrounding NFT tax implications, Walmart's move is bold. As fellow degens, we are excited to see how the Walmart Metaverse and NFT endeavors play out.
A final caveat is the skepticism of Walmart itself. The company has in the past been linked to fake news by way of a Litecoin pump and dump. Many FOMOd in and got rekt so understandably there is concern and distrust. Keep your eyes open!
Major challenge faced.
Can Walmart meet the challenge? For sure they will throw money at it. R&D expenditure is not in question. Is investment alone enough or is Walmart simply too outdated in their infrastructure and mindset to compete with their younger, more dynamic counterparts?
https://www.pritchettcartoons.com/dog-tricks.htm
We are seeing them trying to follow trend and replicate the Facebook model as a way of capturing new customers and market share but as we have seen in the past they have simply been unable to move as fast. They were too slow in the past and the fear is they will be too slow now.
Amazon has been able to move quickly and meet the demands of the population and subsequently overtake Walmart as the number one retailer. The fear is that Walmart's bold attempt to play with the cool kids will end in tears.
Banter wisdom
The excitement surrounding Walmart points to a corporate behemoth launching their own cryptocurrency and NFT collection. Analyzing the filings, we've established that Walmart is launching its own wallet. The significance of this is that its customers will be able to pay and receive crypto. Basically, millions of new users will potentially engage in crypto. Next will come a progression into NFTs. The narrative therefore is more about the gathering momentum surrounding crypto adoption. If this move by Walmart triggers others to follow suit, then it's just a matter of time before crypto transactions are normalized on the high street.
Crypto adoption is becoming more aggressive. Whether you are a corporate or a retail investor, you can either embrace it or you can get left behind.