Well, Uncle Ran called it back in December.
Even Fred couldn't resist aping into the hype!
Exactly, exaactly, exaaactly as they predicted, Fantom (FTM) season is happening. And true to its name, it's spooking the hell out of its Layer-1 rivals. 100% in a few weeks? How's that for strength in a sideways market?!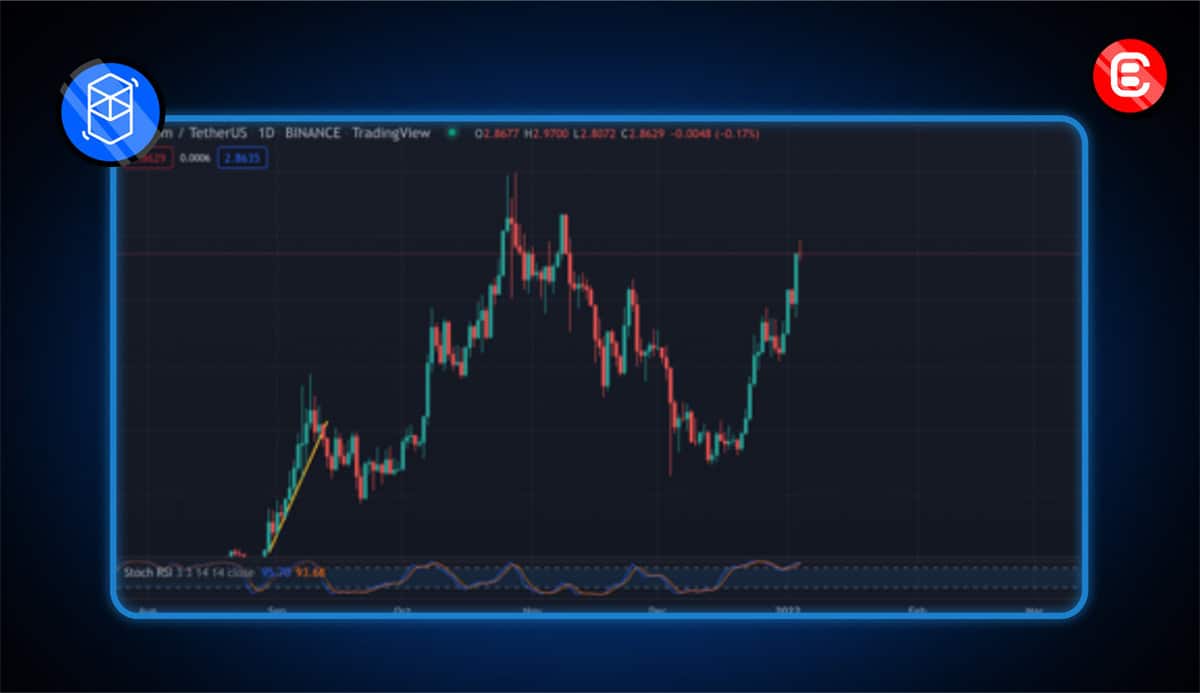 Best of all, this is just the beginning.
TL;DR
Fantom's tech is the pinnacle of next-gen Layer-1s
It has an insane team
And an incredible community
It's ready for takeoff
Why the hype?
Fantom is a super fast, hyper-scalable smart-contract platform with a tagline straight out of the Viagra handbook; and it's seeing vertical growth across a range of key metrics!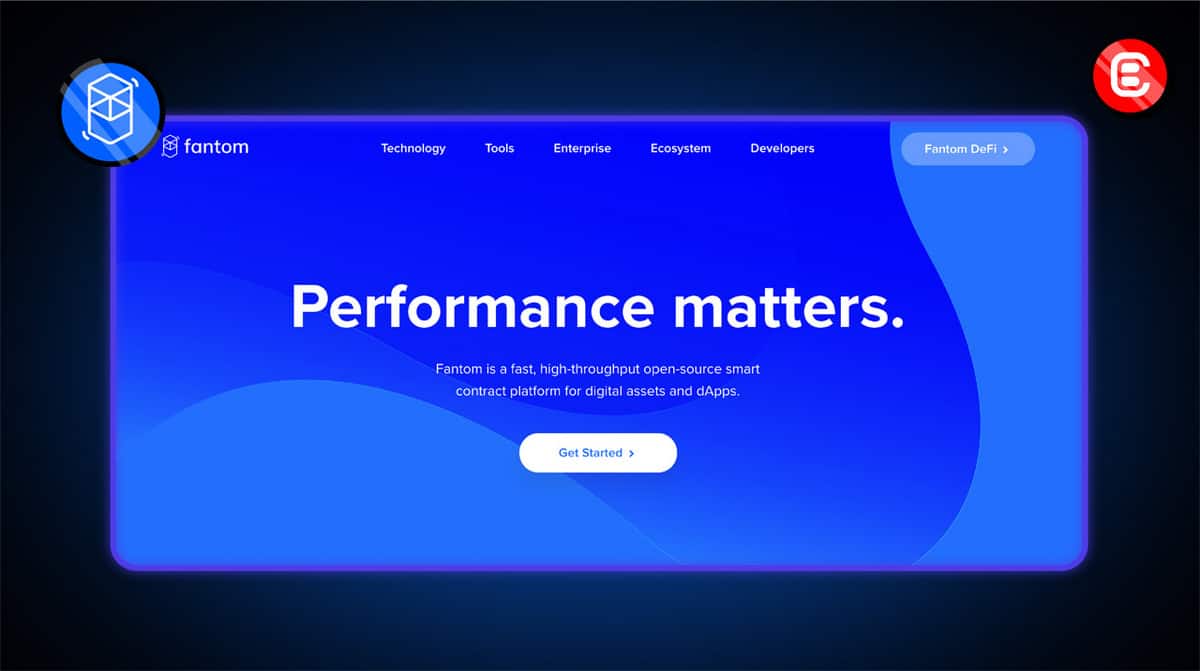 Yes it does. And it's one of the reasons Fantom is seriously spooking the competition.
Aside from being awesome, what is Fantom?
Here's a high-level explanation:
Fantom isn't strictly a blockchain, but rather a network platform that provides distributed ledger technology (DLT) for business and decentralized applications (dApps).
It goes beyond the limitations of a Layer-1, becoming what you could call a "Layer-1 2.0", designed from the very start to overcome the limits of first generation smart-contract blockchains. Right now, it's just about the trend of the hour, and it's generating crazy price action, developer activity, active addresses and a parabolic growth in total value locked (TVL). In fact, if the TVL doesn't slow down, Fantom is on track to surpass Solana this quarter!
We're seeing play out exaaaaactly what crypto oracle Hsaka predicted back in October: a rotation of capital from Layer-1 1.0 to Layer-1 2.0.
To understand why this is happening, you've got to think about the recipe for success. Our thesis is that any ecosystem must excel in these key areas:
Amazing tech
Amazing builders
Amazing community
Amazing incentives
That's what brings the last piece into play – money!
So how does Fantom stack up?
Fantom has crazy good tech
The tech underpinning Fantom season is its very own asynchronous Byzantine Fault Tolerant (aBFT) consensus mechanism, Lachesis. Fantom doesn't use conventional blockchain tech. It uses what's called a directed acyclic graph (DAG) system, making it hyper-scalable and offering near-instant transactions at basically zero cost. (For the technically minded, learn more about it here.)
But the most important thing to understand is how this innovation effectively allows Fantom to address that age-old conundrum – the blockchain trilemma. First coined by walking supercomputer Vitalik Buterin, the term refers to the challenge of creating a Layer-1 that achieves scalability, security and decentralization, without sacrificing any of these three characteristics for another.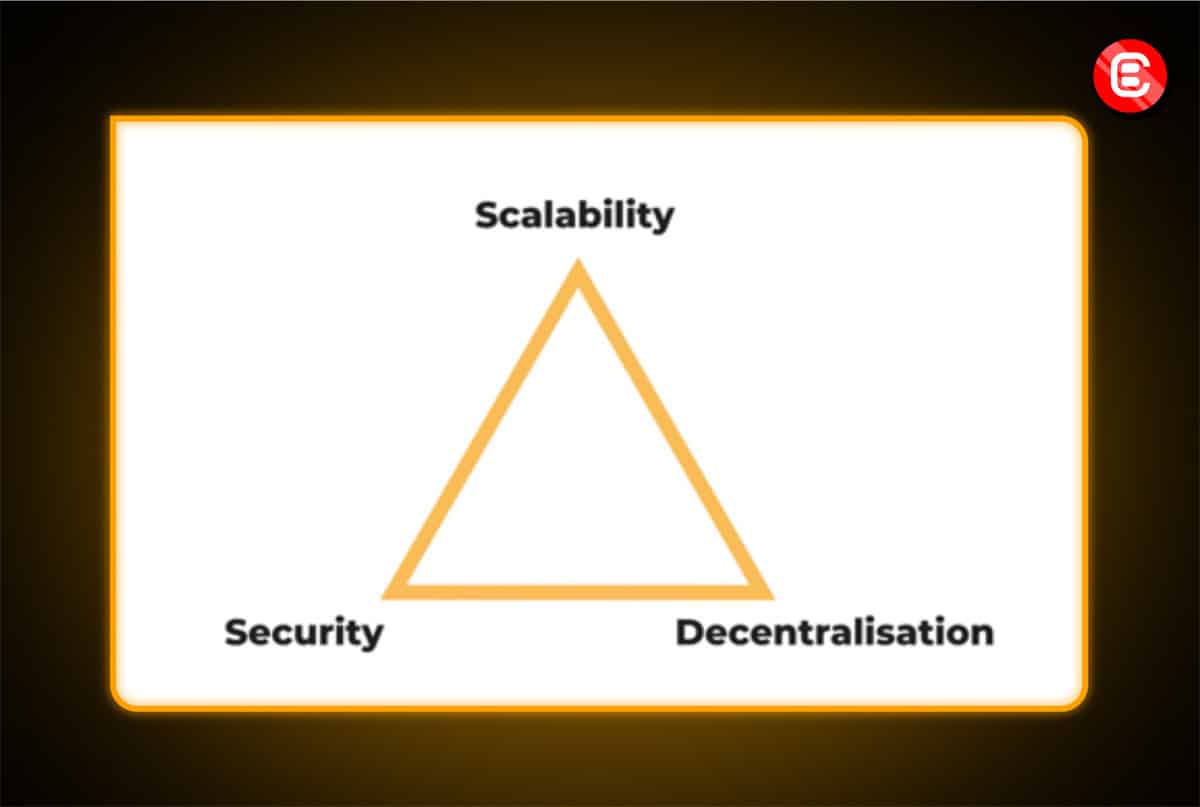 Fantom achieves all three, and then some. Which is why Ran was so ahead of the curve. He was encouraging the Banter Fam to buy FTM across 2021. If you'd listened, you'd have gotten in at just a few cents! But his obsession is only growing. To the point he quite literally couldn't stop thinking (or tweeting!) about it over the holidays.
How's that for a succinct sales pitch? And yep, with a market cap of only $7.2 billion, $FTM is still extremely cheap. For a longer Twitter thread on 2022 price potential and why it remains massively undervalued, check out this piece from Miles Deutscher!
Ethereum Virtual Machine (EVM) compatibility means Fantom can harness Ethereum's massive network effect without suffering high gas fees and slow transactions. It's a Layer-1 that can also act as an Ethereum Layer-2. It's fast, cheap, thoroughly decentralized, and boasts an incredibly active community. And since developers can seamlessly migrate to and from Ethereum using the same set of programming tools, this two-way street makes Fantom a seriously hot prospect, hence the massive spike we're seeing in activity!
Fantom has the secret sauce for DeFi success
Okay, so any successful DeFi protocol needs great tech. Fantom has that in spades.
But these days, that isn't enough. You also need two other ingredients.
The best developers, and the best community.
The Three Musketeers go degen!
No project is better than the people behind the wheel. With Fantom, you have what can only be described as the Real Madrid of degen gigabrains, the newly formed, ultimate hat-trick of living legends. To clarify: they're a team, but not officially. Just a group of guys supporting one another, and supporting an amazing project. But what a support group!
Daniele Sesta. Andre Cronje. Harry Yeh.
Crypto Titans coming together under one protocol – Fantom – to take Defi and Layer-1s to the next level.
If they were a boy band, they'd clearly be One Direction. Why? Because every project they touch goes in only one direction – up! That's why we've got you an exciting show on the cards for next week, hopefully with the dream team itself. You'd have to be pretty insane to miss it.
As Ran discussed in the show today, the magical coming together of this trio means something potent is brewing.
So, we've already covered the top-tier tech. Next, you need an amazing builder.
Fantom was originally built by Andre Cronje, arguably the most accomplished DeFi developer in blockchain today. The guy's a genius. And after having pioneered Fantom's innovative technology, Andre is back in the fold and ready to build the hell out of the ecosystem. This bodes bullish AF.
But that's not all! Because you also need someone to build the community outwards. And when community development is the name of the game, you can't do better than Daniele Sesta. He's another genius, the brain behind DeFi protocols like Magic Internet Money, Time, Popsicle Finance, Spell, the benevolent leader of the almighty Frog Nation, and easily the best community builder in crypto. The man's a phenom!
Last but not least, the final piece of the puzzle. Deep pockets! Every project needs their Midas figure. Someone with the kind of access to capital you only find at the top level. Luckily, Fantom has Banter Family favorite, Harry Yeh! Harry's a filthy (rich) degen who's heavily involved and invested in Fantom, and he's the kind of guy who bathes in money. (Not literally, but who knows what he gets up to in Dubai?)
When you bring all of these together, you have the ultimate secret sauce for DeFi success. Together, they can take things to the next level. One of the most obvious examples is maximising user incentives. That's already an area where Fantom has excelled.
Fantom offers yield like no other
In an article yesterday, we talked about how crypto is the gift that keeps on giving. Not least of which is its insane yield opportunities. And if you've been watching the shows, you'll know all about how FTM holders can build those moon bags staking T-shares on Tomb Finance. It's almost too good to be true: simply stake TOMB-FTM to earn T-Shares, then stake those T-Shares to earn more Tomb. With annual yields of up to 31,000% APY!
Fantom is simply bursting with opportunity. For anyone looking to profit from some dirty degen action, check out @Route2Fi on Twitter for some big brain ideas!
SpookySwap is another Fantom DeFi protocol that's enjoyed massive success recently. The number one DEX and DeFi Hub of the ecosystem, it offers a range of lucrative farming opportunities for FTM degens with scary good regards. $BOO! Again, money is flowing in, with TVL going parabolic!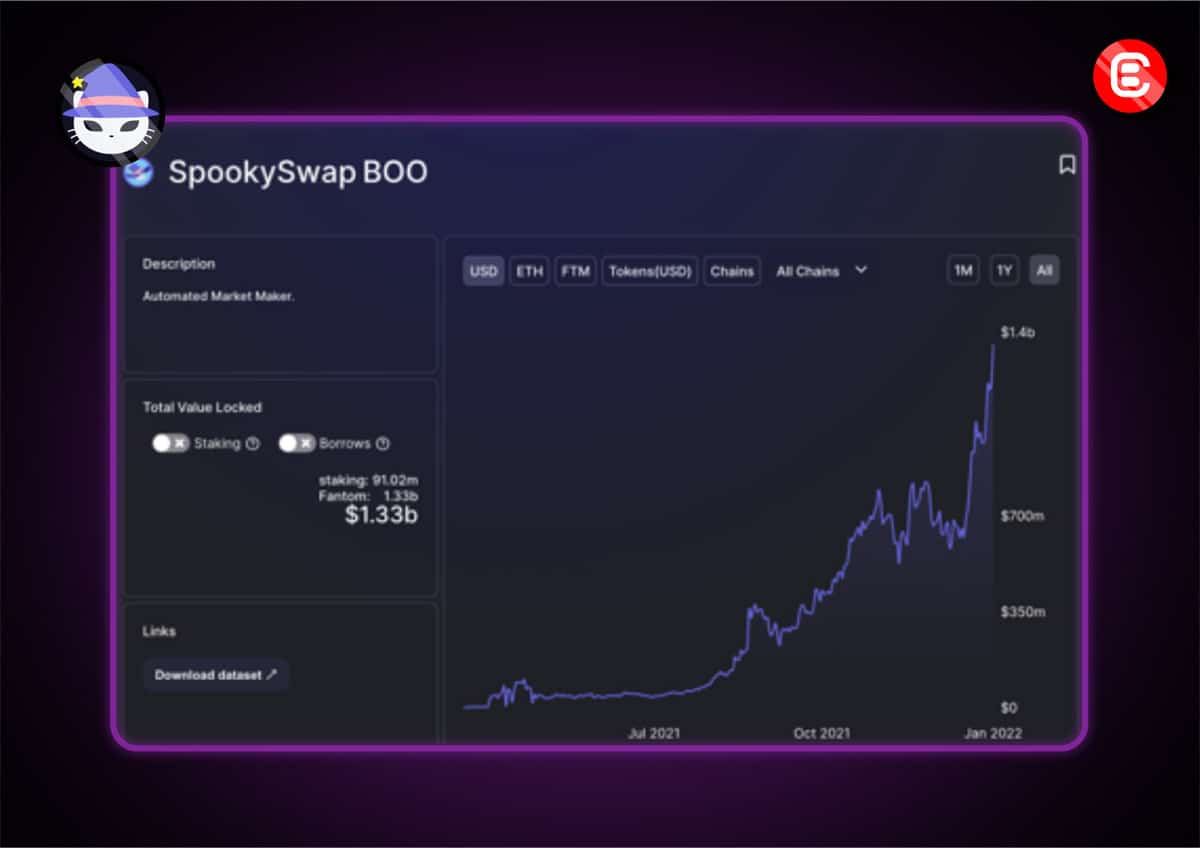 The whole DeFi ecosystem is exploding. Just check out the crazy amounts of growth in TVL across the board this week alone.
So, are you up to speed? Fantom is primed and ready, absolutely dominating across the key criteria.
Great tech? Check.
Gigabrains (and wallets) behind the scenes? Check.
The kinds of yield incentives to attract major money? Check and mate.
Fantom is locked and loaded. The only missing link now? The inevitable catalyst, the spark to light the fuse and send Fantom to the moon.
Well, word on the tweet is that Andre Cronje is planning something special, an experiment that has the Fantom community dribbling in anticipation, and massive inflows of money pouring into the ecosystem. Rumors abound, but whatever it is, with Andre at the helm, it could just be the rocket fuel to blast Fantom into deep space. Price discovery is programmed!
With all these elements coming into alignment, the stage is set for a perfect storm, and a parabolic month ahead.
The smart money is coming.
You may think you've missed the launch. We disagree.
If you don't have one already, building a Fantom position right now is a no-brainer. It's not every day you find all the elements of tech, team, hype, and timing unify like we're seeing with Fantom. It's the pinnacle of Layer-1 2.0, and it's about to have its moment.
Banter wisdom
Opportunities like this don't come around very often; the marriage of unbeatable tech and an incredible team with the will and ability to deliver something special. Every single metric is telling us the exact same thing – Fantom is set to steal the show and capture crazy amounts of liquidity in the weeks and months ahead.
Yes, price action is bullish, but it hasn't even begun. Remember, it's a lagging indicator. Instead, focus on what really matters: development activity, TVL, active addresses etc. These are leading indicators and what the smart money pays attention to. In the case of Fantom, they're pointing in the same direction. Expect fireworks. And when it comes, enjoy the show!