From Wall Street to the White House?
In yesterday's interview with FOX Business, SEC Chairman Gensler may have unwittingly thrown his hat in the ring to lead the free world. During an infuriating 12-minute interview with Business News anchorwoman, Liz Claman, Gary displayed all the characteristics of an election-winning politician.
So, what makes a future leader successful? And why does Gary have what it takes?
Incompetence.
The ability to not answer questions.
Ethical agility.
Truth-twisting skills.
Huge personal fortune.
Gary embodied all these in spades: he bobbed and weaved like the very best, successfully ducking Liz's questions on BlockFi, XRP, ETFs (Exchange-Traded Fund), and more!
Leadership qualities
Are leaders born or made? Either way, we expect integrity, honesty, accountability and transparency from our overlords. And yet, how many successful politicians have ever possessed these traits?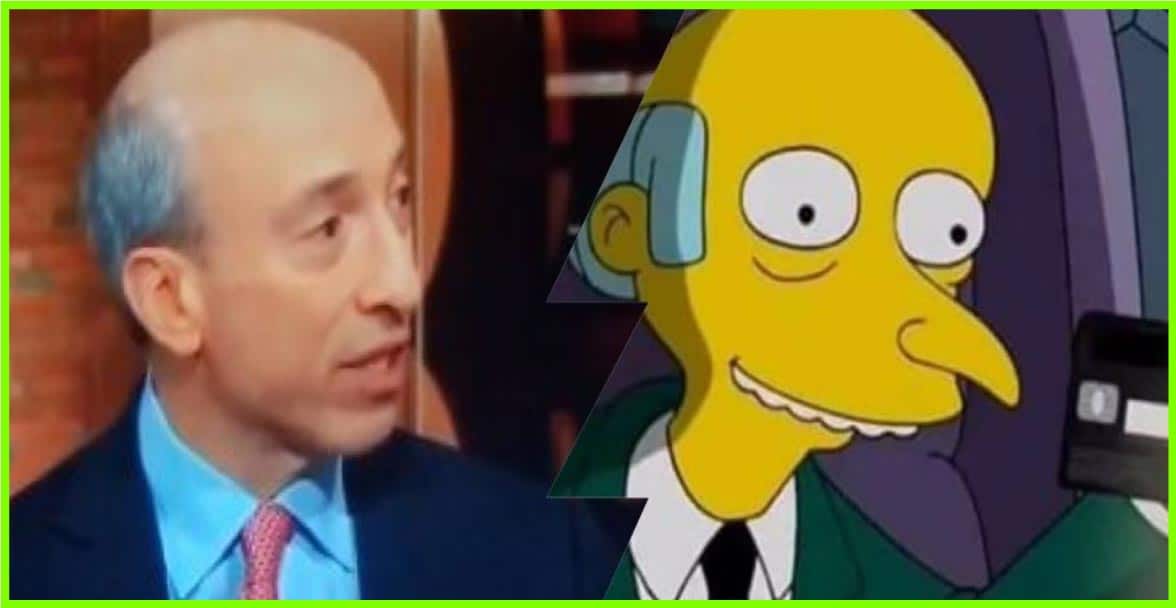 https://i.redd.it/vh3pikjqmhe71.jpg
Instead, modern political leaders need to achieve something else: maintain the illusion that they are acting in the best interests of the people, while actually doing the opposite.
The SECs recent attack on BlockFi is a perfect example.
BlockFi gets "Genslered"
This week saw the SEC hand out the biggest ever fine to a crypto company.
BlockFi was dealt a $100m penalty for actually paying customers a yield on their money.
During the interview, Liz Claman probed Gary Gensler for a justification.
With a telling twitch of the eye, Mr. Gensler did what he does best, citing "investor protection".
The XRP saga continues
In an effort to get some clarity on the ongoing "is XRP a security" saga, Liz Claman raised the issue of why, if ETH is not a security, XRP would be one? After all, they both raised funds from investors to develop their blockchain.
You've got to hand it to Gensler. Apart from a revealing and involuntary facial spasm, he "answered" the question with the nimbleness of a young Muhammed Ali, effortlessly deflecting the blow.
And in a classic politician's maneuver, he not only failed to answer the question, but he also bombarded viewers with a list of century-old banking laws which made him seem on top of the case. If only Liz Cayman had been able to push him on the William Hinman conflict of interest!
Why no spot ETF?
Gary saw this one coming: the tricky question of why the SEC is willing to approve futures ETFs, while spot ETFs are being rejected. After all, if protecting investors is the name of the game, then why approve futures-based ETFs, when they historically underperform the underlying asset?
She even asked him: What could Kryptcoin, Fidelity and others say to get the green light?
Again, like the pro he is, Gary mentioned that the framework wasn't in place and further registrations were needed.
Unlike Gary Gensler, Ryan Selkis doesn't mince his words
In December 2021, Messari Capital CEO Ryan Selkis described the SECs approach to ETFs as being favorable to Wall Street and unfavorable to investors.
He also went one step further, by calling Gary Gensler a "liar and a fraud".
It might have been meant as an insult, but for anyone with ambitions for political office, these qualities are prerequisites.
He also wrote an excellent thread in August, summarizing Gensler's remarkable career trajectory and relationship with Goldman Sachs. Well worth a read!
You've got to wonder… with his political acumen, huge personal fortune and ties to corporate interests, Gary could easily be thinking about making the next big step in his career.
Someone should get a Polymarket bet going on this.
Banter's take
No, we don't want Gary Gensler to be President. The point, however, is that as long as we have politicians and public officials failing to provide regulatory clarity, the next few years will remain an uphill struggle. Nevertheless, what we're seeing play out right now is fascinating: Crypto is becoming a talking point on the campaign trail, as politicians are keen to tap into a huge potential support base which is otherwise underrepresented in Capitol Hill. Unless Gary is willing to adapt, he may find himself growing even more unpopular as time goes on.