TL;DR
Omicron weighs on financial markets. Several factors have contributed to a decline in crypto prices

LUNA reached an all-time high (ATH) and the Terra-TVL grew 24.68% in the last seven days

Why is the Terra ecosystem being preferred over other USD-backed assets and should you invest in it?
The last few days have been brutal for the crypto market, as it crashed as much as 4.6% to $2.34 trillion in the last 24 hours (as of Monday afternoon CAT). Causes include the volatile period for traditional financial markets, skewering inflation and the US Financial Services Committee hearing on Wednesday, where top crypto executives are expected to testify.

Source: https://www.coingecko.com/en
There is a silver lining though. Terra (LUNA) grew to an all-time high of $77.73 on Sunday and Terra-TVL grew considerably in the past week. Having said that, why are people choosing Terra stablecoins over other USD-backed assets?
Terra-TVL grew 24.68% in the past 7 days
As you can see from the below image, while the total value locked (TVL) of fellow market leaders like Ethereum, Binance Coin, Avalanche, Solana and Tron plunged in the last week, Terra-TVL experienced a considerable surge.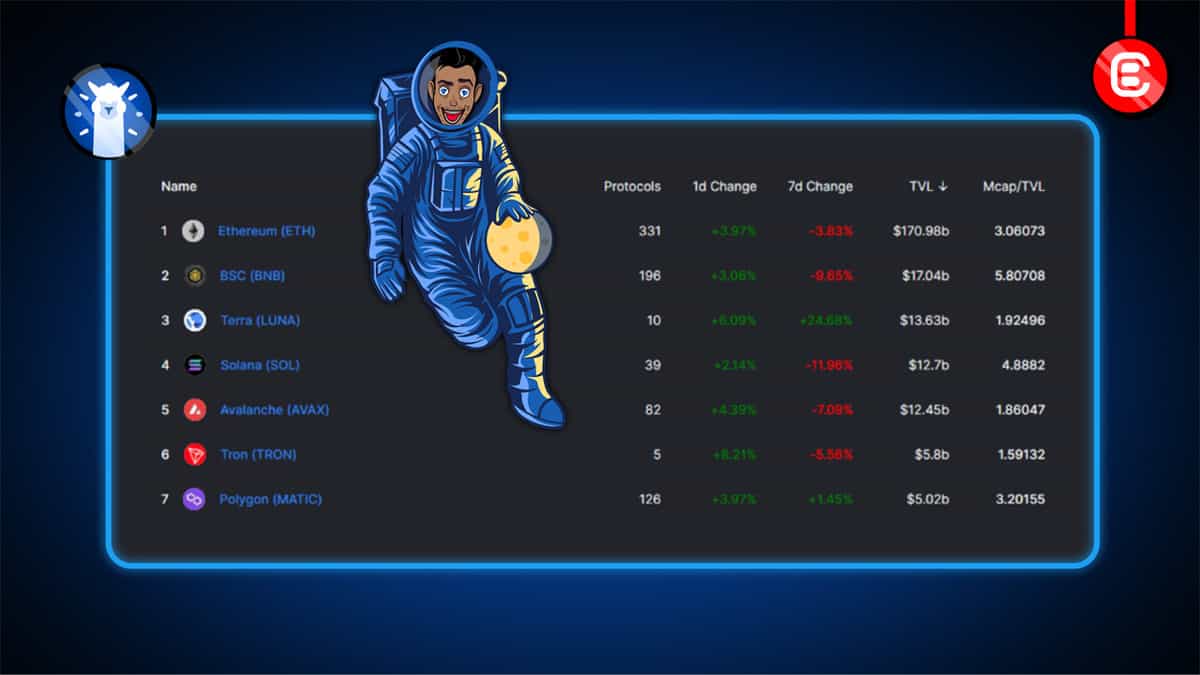 Source: https://defillama.com/chains
TerraUSD, a truly decentralized stablecoin
TerraUSD (UST) is a decentralized, algorithmic stablecoin that offers a scalable solution for DeFi. Decentralized stablecoin leaders like DAI face severe scalability problems and UST offers a viable solution. No wonder that UST is $1 billion away from flipping DAI.
People are finally realizing UST's potential, which also includes easy exchange, passive income potential and interoperability. The ability to earn income off stablecoin deposits is a key factor currently driving its acceptance. The fact that UST held its peg during the crypto crash is big news and a significant event for the DeFi ecosystem at large.
While stablecoins like USDT, USDC, BUSD and TUSD failed to do so, UST held strong. Earlier this year, it was impossible to think of an algorithmic stablecoin outperforming the above-mentioned stablecoins. This is now a reality. More and more exchanges are introducing UST pairs, the latest being Kucoin with SOL/UST and MATIC/UST.
Now, one of LUNA's capabilities is ensuring the price stability of Terra stablecoins.
LUNA burning drove scarcity
From 26th November to 5th December, roughly 10 million LUNA tokens were burnt! The reason is simple. As more people are purchasing UST and exchanges are introducing UST pairs, a larger number of UST will have to be minted to meet growing demands. This in turn leads to LUNA burning, most of which is done by buying LUNA off the open market.
In comparison, just one million Ethereum tokens have been burnt in the past four months.
Celsius Network was breached
Another reason why Terra is being preferred is the issues faced by Celsius Network in the past few days. A reported $34 million was lost in the BadgerDAO DeFi hack. Given how Celsius Network offers excellent yields on stablecoin deposits, it is not surprising that the public is turning towards the Terra ecosystem.
In a supposed 'bear market', stablecoin income seems a 'safe investment' and with Celsius Network, a leading yield-providing platform, suffering recently the stars aligned perfectly in favor of a LUNA rally.
Banter wisdom
TVL on the Terra ecosystem grew to as much as $14.36 billion on 5th December. The current total TVL is $13.63 billion, up 6.09% from yesterday. Anchor Protocol (ANC) dominates with a TVL weightage of 46.11%.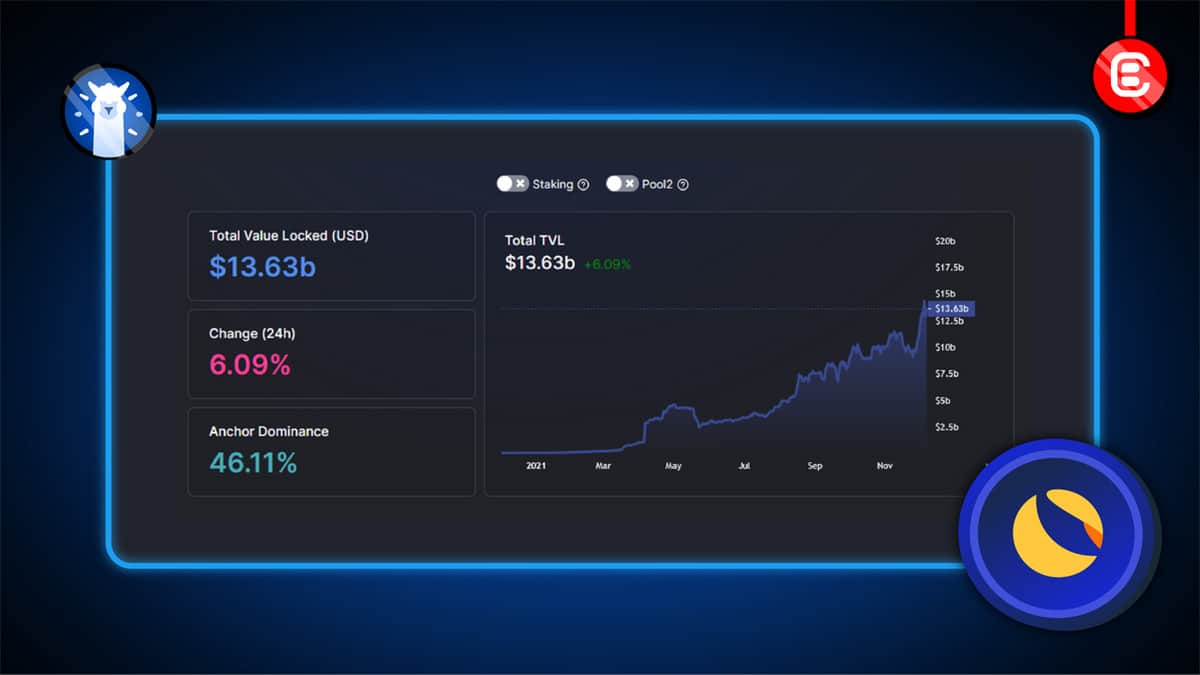 Source: https://defillama.com/chain/Terra
Given the value Terra stablecoins like UST offer in terms of DeFi, current inflation and traditional financial market uproar, it is clear to see why public sentiment towards Terra and its ecosystem of assets is positive. Anchor Protocol offers low-volatile earnings on Terra stablecoin deposits and rightly dominates the Terra ecosystem TVL-weightage.
The TVL on Anchor Protocol brought Terra up to 3rd in terms of the biggest TVL on the market, beating the likes of Solana, Avalanche and Polygon. Confirming fundamentals means LUNA should be a key part of your core holdings and at the top of your 'buy the dip' coin list. LUNA surged to an ATH recently, so do not rush and buy the coin now.
LUNA is certain to be one of the more stable performers in your portfolio.
Surajdeep Singh: Surajdeep has been working as an IT and blockchain journalist since 2018. He is a contributor to publications including Crypto Banter, IT Business Edge, Enterprise Networking Planet, eSecurity Planet and Moni Talks. He also works as a consultant at Drofa Communications Agency.