With Crypto gaming leading the recovery, will you buy coins that have already made most of their gains or will you buy coins whose road to Valhalla is still a ways to go? Find out a list of Crypto gaming tokens with the highest potential to go up and up and then some.
Crypto gaming has slowly and steadily turned into a huge ecosystem on its own which is why today, we will focus on individual sectors within this behemoth of an ecosystem which may have given you one last opportunity to load up on your favorite coins. We will also learn a new strategy on how to exit these coins so that we don't end up holding our bags on the second half of the "Tentino". Oh and big news on two even bigger gaming projects.. Need we say more? Let's go…
Recent Calls Updates
A few of our latest calls have already made big strides and have a lot of room to grow in the near future.
Pegaxy (PGX)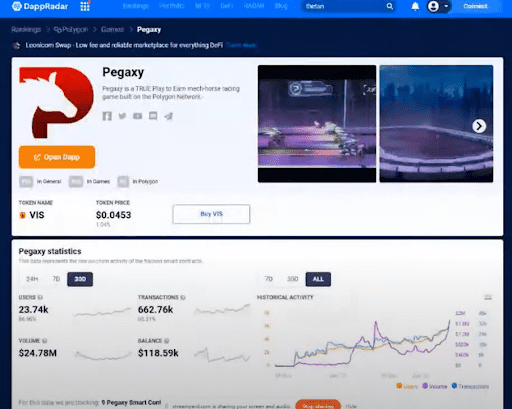 Since our call yesterday, Pegaxy is already almost 27% up and our boy, Hustle still believes it is undervalued as it still has a market cap under US$15 million. Over 23.74k active users in the last 30 days amassing transactions over US$24.7 million on chain is an extremely good sign for the future of Pegaxy.
Metagods (MGOD)

Another good performer from our calls from the last video, MetaGods is already up by almost 20%. This is a pixelated RPG dungeon crawl style game with solid backers and advisors like Banter Capital, Pomp Investments, Alex Becker and many more. They have a lot of features in game like Staking, RPG gameplay, NFT's you can buy, Social GameFi which rewards being active in game and many more.
Vulcan Forged (PYR)

Ever since the hack that devastated all $PYR coin holders, the team at Vulcan Forged PYR has been constantly working and developing this solid project and the latest development is the confirmation of the ELYSIUM testnet which will launch on 31st January.
Apart from that, tokenomics of $LAVA which is their secondary play-to-earn token ensures that the in-game economy doesn't tank like Sweet Love Potion or Thetan Arena. The metrics of Vulcan Forged PYR after the hack are staggering and it is one of our most bullish projects in the rebound.
Solid project. Great team. Good tokenomics. Aesthetically beautiful in game art. Oh and also, CRIMINALLY UNDERVALUED in our opinion.
SuperFarm (SUPER)

This one has been on the down low for some time. Their recent Highrise Creature Club drop was one of the few recent drops that made news along with their partnership with ImmutableX, a low gas NFT marketplace solution which is basically one of the many new competitors to OpenSea along with LOOKSRARE which had a huge airdrop for all OpenSea users with NFT trading volume more than 3 ETH.
Our gaming boy Hustle believes that SuperFarm will be a strong competitor to OpenSea, seconded by our second favorite gaming boy Alex Becker.
Another upcoming exciting game is Impostors which is their online multiplayer social deduction game. Imagine the recent superhit Among Us on a blockchain. Huuuuuuge.
Highest Potential Crypto Gaming Tokens
Now, we look towards the coins that we believe could have the strongest runs if Bitcoin behaves and we see something like the crazy Crypto Gaming run we saw in the latter half of last year. Our boy Hustle believes this market cap range will be the one that will have the most gains so let's dive in.
1. Guild of Guardians (GOG)

This is a fantasy, action, role playing mobile game which will be available on both Android and IOS. Powered by ImmutableX, it already has 150,000 pre-registered players and has been developed by Stepico which has built successful games in the past. The best part about this project is that there are no private or seed round unlocks for another 12 months.
Solid team. Solid tokenomics. Only a US$40 million market cap. In short, one of the most bullish projects in the crypto gaming landscape.
2. SENATE DAO (SENATE)

One of our top on-the-lookout tokens as this is the governance token of SIDUS HEROES which is a space MMORPG (Massively Multiplayer Online Role Playing Game) with smooth and polished graphics.
The SIDUS coin which is the earnings token has a slightly higher market cap and may face some sell pressure which is why we will focus on the SENATE token.
Market cap of SENATE token – less than US$20 million.
Market cap of SIDUS token – more than US$60 million.
Considering that the SIDUS token is an earnings token, it is clear why we believe that the SENATE token has a brighter future RELATIVELY.
3. MonkeyBall (MBS)

Potentially, the biggest game launch on Solana and they recently partnered with Ethernity Chain for their next drops. A street style Football game with active developers and only a US$33 million market cap, this is one of the games to watch out for.
4. Sipher (SIPHER)

An ambitious casual fighting and exploration game with a unique open world social experience. An important point to note about this one is the low volume as it is not listed on any of the most popular exchanges. Future listings on some popular exchanges might create the necessary push needed for this one to fly high. Watch out for this one.
5. Decimated (DIO)

In our opinion, the best third person shooter game on Solana with only a US$19 million market cap at US$ 0.42 is a safe entry zone for this project. The gameplay of this one is really good as we have discussed before so if you have been looking to get in on this one, now might be a really good time.
6. Defina Finance (FINA)

Defina Finance is on our top 5 of our rebound picks for Crypto Gaming. Its ATH around US$ 10 and a near perfect "Tentino" chart are the primary reasons for the same. Almost 7000 monthly active users and almost US$1 million monthly transaction volume and this is after more than 2 months since the game launched.
They have paused token vesting for 3 months and this is something we have never seen before. If the overall market behaves, this could lead to an amazing pump in the price because of this paused token vesting.
7. Spintop (SPIN)

This one's for those investors who do not want to invest in a single game but want to invest in a multi faceted utility platform, this one's for you. With a low US$24 million market cap and no VC funding. Their biggest token unlock already occurred and they bought back and burnt a lot of their token. All of these are super good fundamental indicators for a project.
8. Warena (RENA)

Backed by Animoca brands and Illuvium, this is a 2D survival game and eventually they will have a 3D metaverse game where you can bring characters from other universes like Axie Infinity, My DeFi Pet, Cat Gunner and many more.
With an incredibly low market cap around US$7 million and the upcoming launch of their 2D game in 5 days, this is another good project. Its ATH (All Time High) was around $6.
This is one those projects who do not want to hold on the way down so please book profits as and when you deem fit.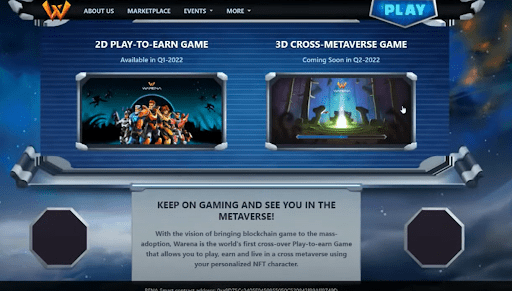 With the upcoming 2D game so close to launch and the ability to bring characters from other universes like mentioned before and with such a low market cap, this is a super undervalued game in our opinion considering the star studded road ahead.
Exciting upcoming game with a Player centric mindset
Ember Sword
This is a free to play MMORPG open world style game with a player driven community.
Here are the key excerpts –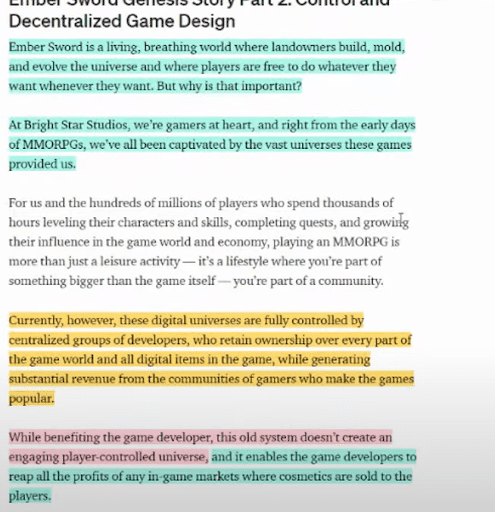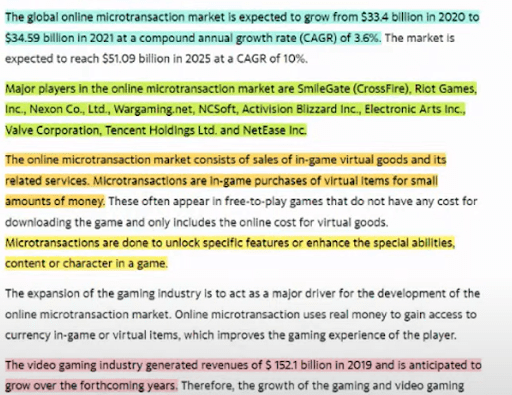 They have also partnered with ImmutableX which is another huge positive for this project.
Add this one to the list of upcoming games you should watch out for.
Market Overview
With Bitcoin finally getting a couple of Green candles on the daily, the market seems to have found a bottom and is finally creeping upwards like a snail but one thing to note here is that even though Bitcoin is down more than 1% in the last 7 days, crypto games like Solice (Solana Metaverse), MetaGods and Galaxy Fight Club are up 256%, 130% and 118.72% respectively among a few that we have discussed earlier on the channel. Crypto gaming is leading the way.
There are a lot of Crypto gaming coins which are at a seriously discounted price still and it is still not too late to get into Crypto Gaming because if the overall market behaves, Crypto gaming will melt faces on its way upward.
Hustle advice – Do not marry a low cap coin. You DO NOT want to hold onto a coin on its way down if it has a US$15 or 20 million market cap. Remember to take profits on the way up.
Banter Wisdom
Crypto Gaming is one sector where you can always make crazy gains and the best part about this sector is that the gains keep coming and coming which is why it is extremely important to take profits especially in those coins whose market cap is extremely low. You DO NOT want to hold onto a gaming coin simply because you believe the game will make it big in 5 or 6 years.
There are still a few Crypto Gaming coins which are down in the dumps, look into those coins and buy them instead of apeing into coins at or near their ATH's.
WATCH THE BIGGEST OPPORTUNITIES IN CRYPTO GAMING TODAY!