Everyone's on the NFT bandwagon. Your friends, Snoop Dogg, every TikTok influencer – cringe – and even step-grandma Melania's got an NFT. We're in an NFT-centered world where we have ownership of what we buy. And that ownership can come at a hefty price if you're not careful.
NFTs seem to prosper when Bitcoin dumps
FOMOing into any old NFT will definitely lose you money
Blue-chip tokens are a safer bet
So, where do you start? First, you don't want to end up being the center of attention. You might like the fame and some pity clout, but that's not what NFTs are for.
And we're pretty sure you also don't want to jump the gun early in your NFT journey. You can learn lessons without losing much of your investment, but that can get you only so far.
This piece gives you the essential tools to go from this:
To this:
You're welcome!
Get the good stuff
There are countless NFTs being rolled out. Seriously, everywhere you look, it's NFT this, NFT that with the classic "GM" Tweet.
But, if you just follow two or three NFT Twitter accounts, that's what's waiting on the other side. Every media personality has got their hand on an NFT because they want to be part of a select group. It's a symbol of status within the market, but only a handful of NFTs have made it.
The most prolific NFT is Bored Ape Yacht Club (BAYC) – you're seeing the pattern here, right?
It started with CryptoPunks, which now go for exorbitant prices. Like millions. Spotting the next Blue chip NFT is key in an overly-saturated market. Which is – how should we put this bluntly? – mostly junk…
It's easy to fall prey to marketing schemes and social influence. So how do you spot blue chip NFT potentials that don't cost thousands, and definitely do not cost millions?
Tricky one. Investing in projects that are not instantly inflated by hype, whose creators are DOXED and transparent in their communication, and their progress is one of the ways to stay ahead of the curve and avoid scams.
Do you want to gas the NFT?
The answer is simple. The less gas there is, the better it is for your NFT investment. NFT sales on OpenSea reached a total of US$14 billion in 2021, and the trend is on an upward trajectory.
Sadly, Ethereum has a little flaw, called gas. Etheruem fees in 2021 reached a whopping US$9.91 billion. That's equivalent to almost a third of the total NFT sales volume on the platform. But it's Ethereum, and NFTs there are more valuable than on any other platform.
The abundance of NFTs being minted at the same time is causing gas wars. This is not your standard boarding school gas war, but it stinks just as much. A gas war is when gas prices go parabolic, and minting an NFT would probably cost more than a decent car. See? Stinky! Every project wants to capture the peak, but they end up losing their momentum.
There are ways around the gas wars for both NFT collectors and developers. Dutch auctions are one of them. (There are other ways too – you can read about them here.)
As a collector, you want the hottest NFT right now, but data shows that users who either get in early or wait after minting have a higher ROI! In fact, getting a project whitelisted early through many of the project incentives helps you bypass gas wars because you're either minting at a lower cost or minting before the general public. If you've already been following that strategy, then you'll understand the feeling in the meme below.
Getting whitelisted by an NFT project yields higher returns. Simple. But how do you whitelist? Simply participate and follow the project and you will get a sense of what you need to do to have an upper hand. It also helps you learn more about the community and the developers themselves. Pro tip: Find the project on Discord and join their community.
There is life after Ethereum
High gas is a no-no for everyone. It hinders profits and forces you to play a waiting game. Coinbase, one of the most anticipated NFT platforms, is launching on Ethereum and integrating with Polygon, the Layer-2 scaling solution, to offer cheaper gas fees.
Fear not, Banter Fam. There's NFT life outside the Ethereum ecosystem. Sure it's not the size of the Ethereum market, but if you look at Ethereum's total value locked (TVL) decline, that should give you an overview of where NFTs might be migrating (hint – look to other Layer-1s).
FTX is building a new platform to promote gasless minting, especially on Solana, which helps decrease costs for users.
Interest in Solana NFT is constantly growing. The highest sale on Solana was a Monkey Business NFT, which reached $2 million. Of course, it's not much, but it's an honest day's work trading NFTs, right?
Excitement for NFTs on platforms aside from Ethereum, Solana, or Cardano is also growing. TRON network registered its highest NFT sale at $15 million.
Volumes on networks like Cardano, Solana, or TRON are nothing compared to Ethereum. Then again, neither are the fees.
Finding the right network on which to buy NFTs could end up paying dividends. NFTs will continue to rise. Heck, you will be able to buy NFTs soon with Mastercard as well.
The best way to have an edge on new protocols where gas is no longer a concern is to be the first to find loopholes to maximize your NFT trading returns. We already know that in crypto, growing demand for cheaper protocols tends to lead to more users being onboarded. Same-same for NFTs. You can easily clip that!
Banter wisdom
NFTs are new. They're exciting. They are also risky, especially for those who are new to the space. Mint prices of 0.001 ETH are misleading, because they don't include minting fees and listing fees, which are often higher than the price of the NFT itself.
When starting NFT trading, be patient about buying into NFTs early because their price could fluctuate, and you will be caught in a gas war. The best thing is to get whitelisted first to increase your ROI.
Finally, look for networks other than Ethereum – it's definitely not the only place to get into NFTs. Being early on other networks means you will have the upper hand when NFT hype enters that ecosystem. (And you're being careful about choosing that ecosystem, because you've DYOR, right?)
Right.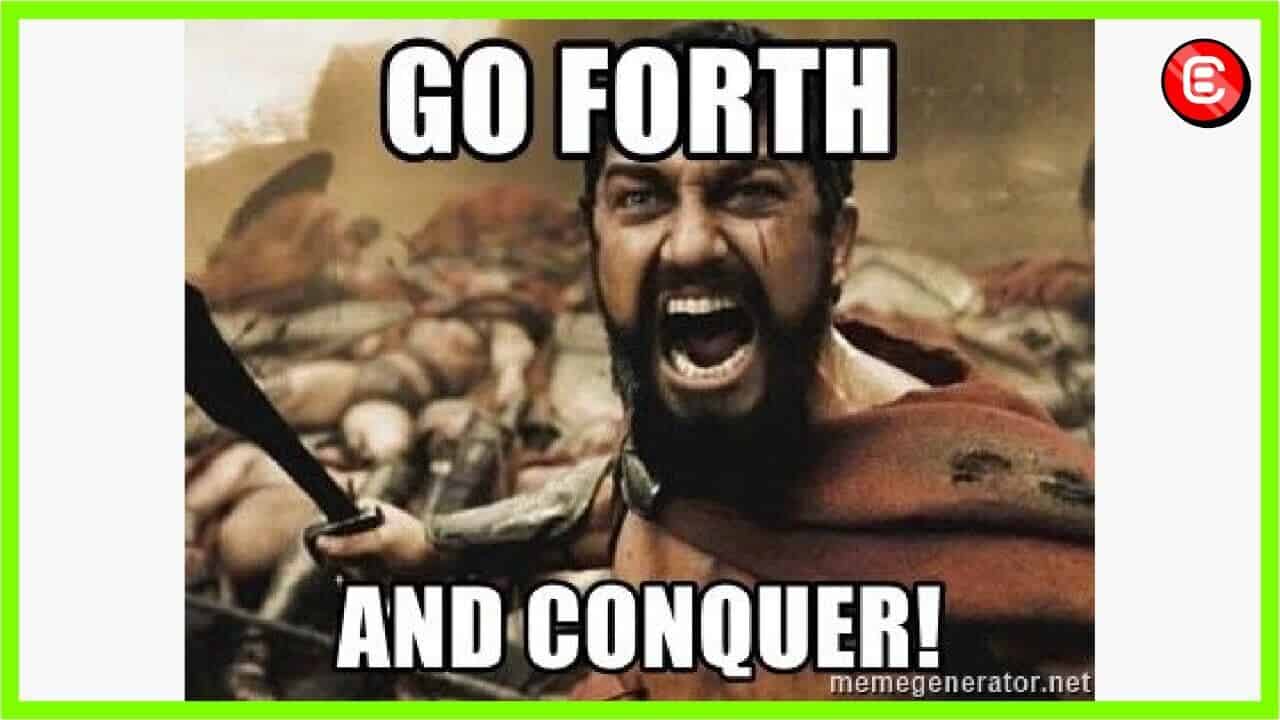 Go forth and conquer!