Crypto Twitter is in a state of panic. The Fear and Greed Index is at 'Extreme Fear'. The bears are out in their droves!
But the Banter Fam knows better.
Hopefully, you're cool as a cucumber.
Has our fundamental thesis changed? No. Are we worried about a healthy correction? No. Weren't we saying we needed to flush out the leverage before chasing all-time highs? Absolutely.
Yes, there's been some serious amounts of FUD coming in from all directions. And yes, the legacy and crypto markets both took a hit. Temporarily. After all, equities bounced back to previous highs in no time. Crypto, meanwhile, is dragging its heels. It's making us wait. Testing our conviction!
So, is it time for the market to wake up?
That depends on whether the worst is really over.
On-chain indicators remain bullish.
TA aligns with fundamentals.
The FUD is beginning to wear off.
What's been holding us back?
STONKS (Stock markets)
After a skittish couple of weeks, the markets have made an impressive V-shaped recovery. Just three days ago, the S&P 500 printed an all-time-high on the daily close.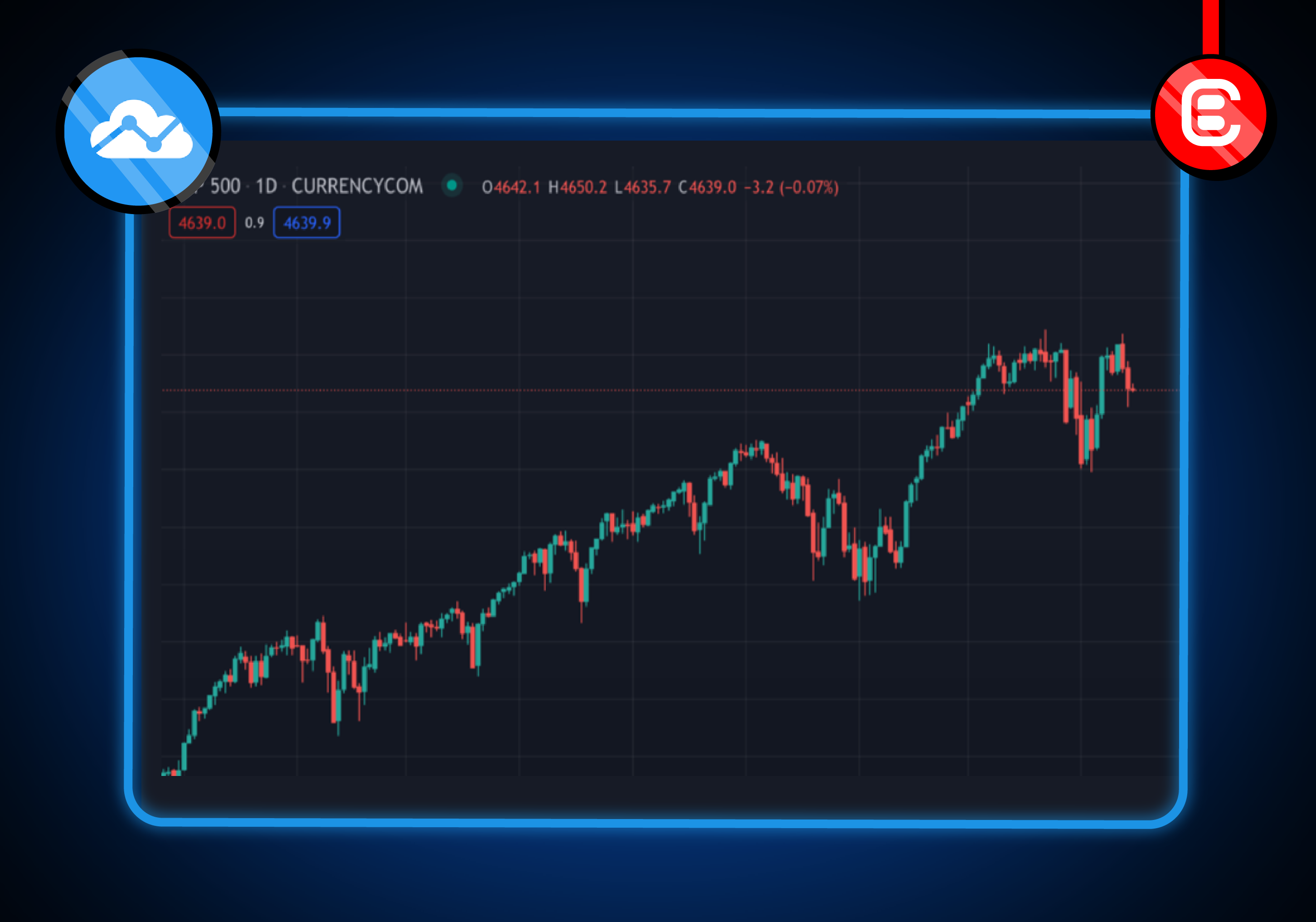 While the Dow Jones Industrial Average Index (DJI) may not have achieved new highs quite yet, it nonetheless bounced back to reclaim key levels after briefly dropping below a long-term support line.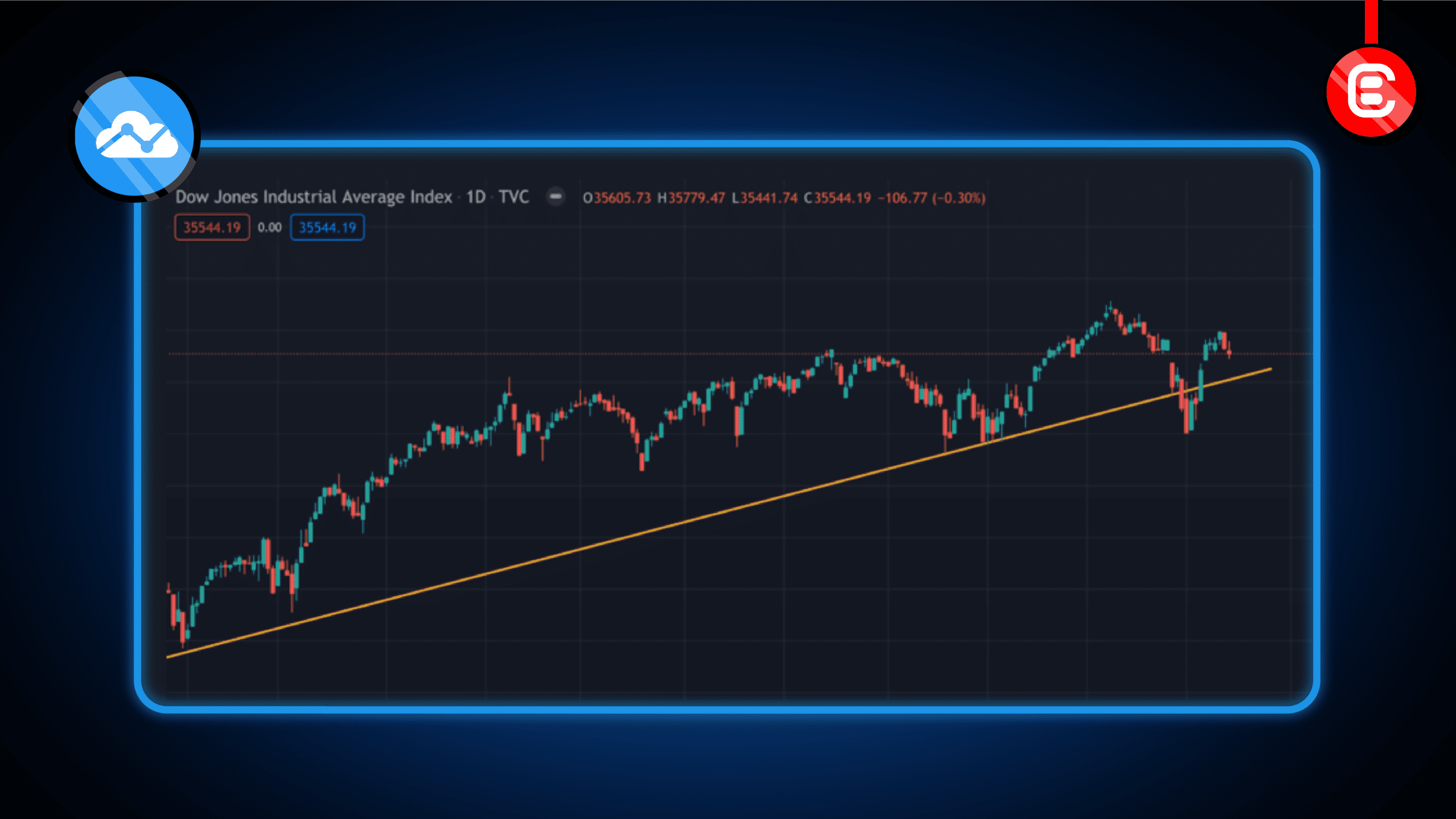 Omicron fears are fading
These charts suggest the market has regained its composure after variant concerns threatened to trigger a wide-scale sell-off, particularly impacting on-risk assets.
The prospect of a vaccine-resistant (and/or more deadly) strain prompted fears that global efforts to combat the pandemic would be undone in one fell swoop. But as the data continues to come in, it's growing clear that not only do existing vaccines provide high-levels of protection, the highly-transmissible, highly-mutated variant also appears less deadly. There is optimism in some quarters that, by becoming the dominant strain, Omicron could see us return to normal sooner rather than later.
Yesterday, the UK lifted its travel ban on all Red List countries. This suggests governments are increasingly confident that this variant is less fatal, and global travel won't face any major setbacks in the coming months. Further hard lockdowns are also unlikely. A huge boon for the massive tourism industry.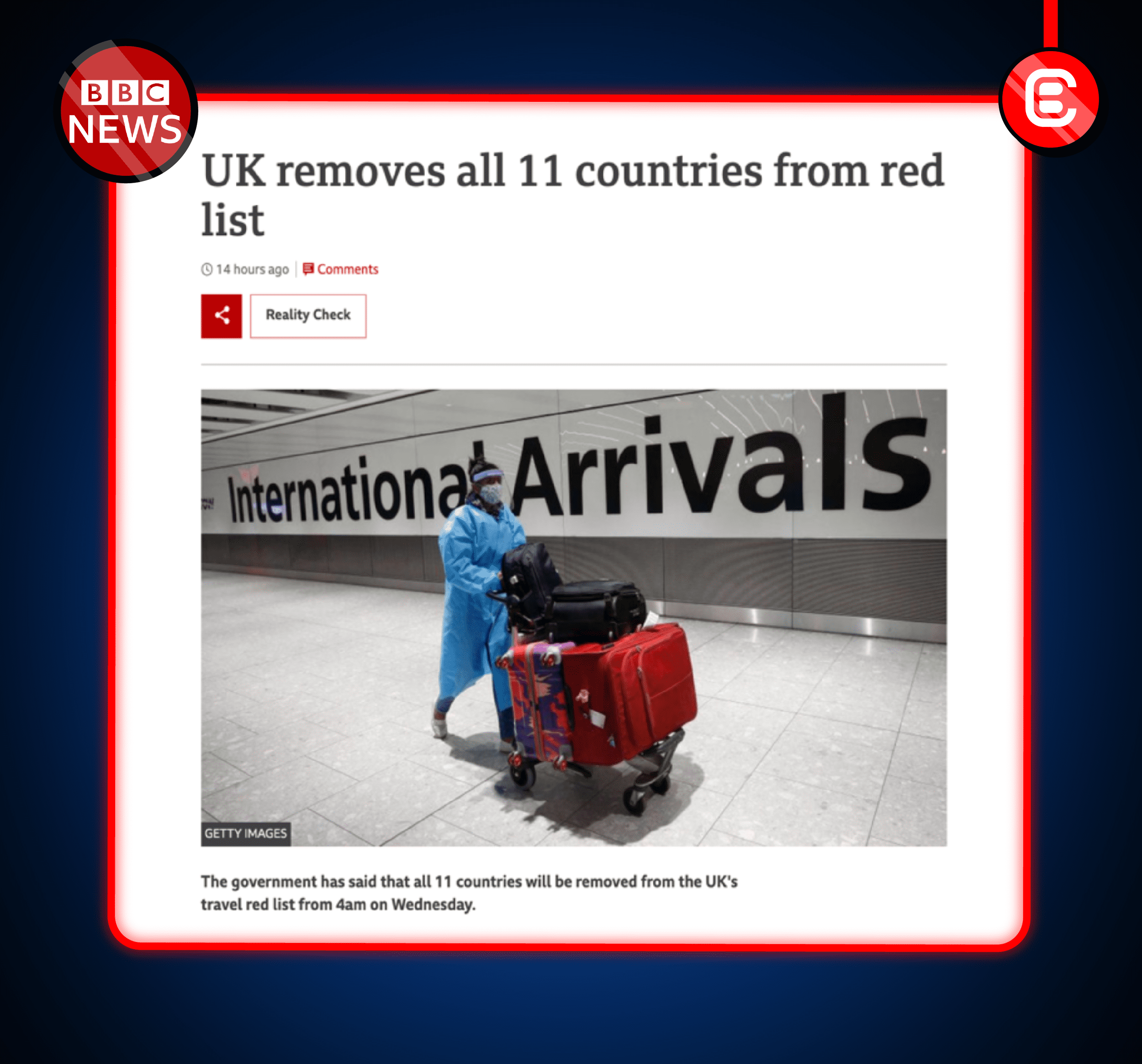 Evergrande
Ah, Evergrande. The gift that keeps on giving. Finally, after spooking the markets for months, the Chinese property giant failed to make payments due on 6 December, the end of the grace period.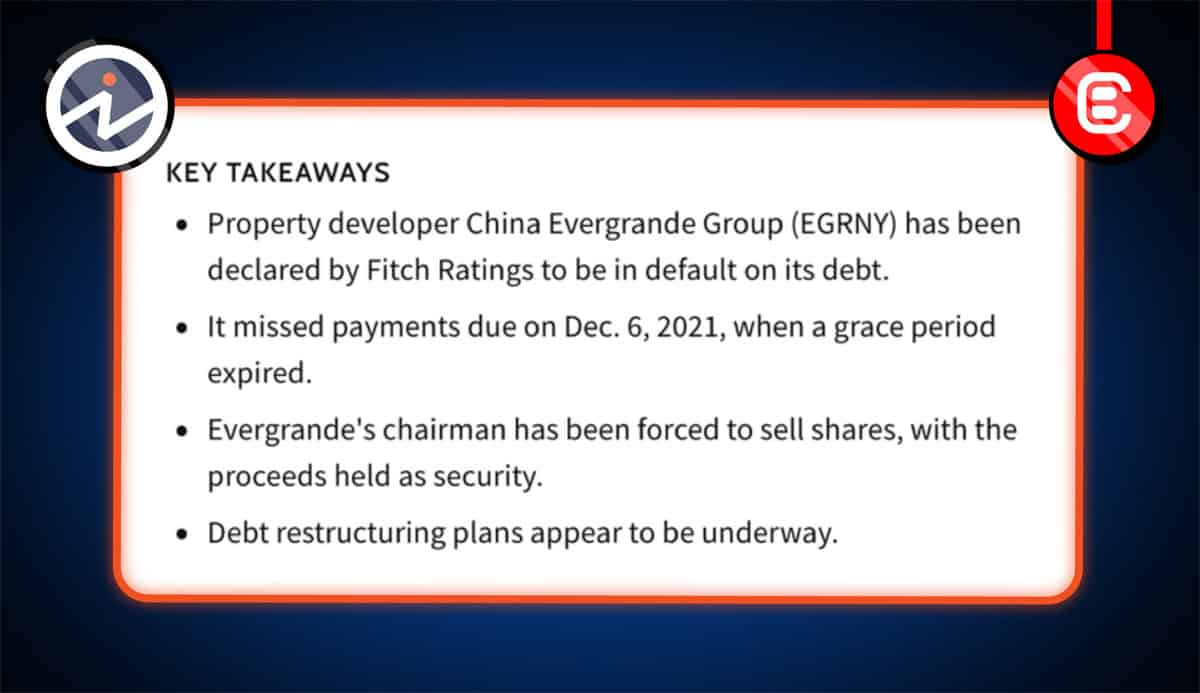 Their unofficial default became official.
Did it trigger a global sell-off? Of course not. It only proved what we've been saying all along: markets almost always price-in the worst-case scenario.
Inflation
On top of pandemic panic and Evergrande FUD, last week's consumer price index numbers confirmed what we already knew; namely, that the US is experiencing the highest levels of inflation in almost 40 years.
While these figures were expected, and are arguably no worse than some anticipated, it confirmed without a doubt that the Federal Reserve will introduce tapering in Q1 2022.
Quite what the Fed has in store remains to be seen, we don't expect any nasty surprises. We'll have a fuller picture today, though: at 2.30pm EST, the Fed will reveal its policy plans following the Federal Open Market Committee (FOMC) meeting.
The bad news is that we could see as many as three interest rate hikes throughout 2022.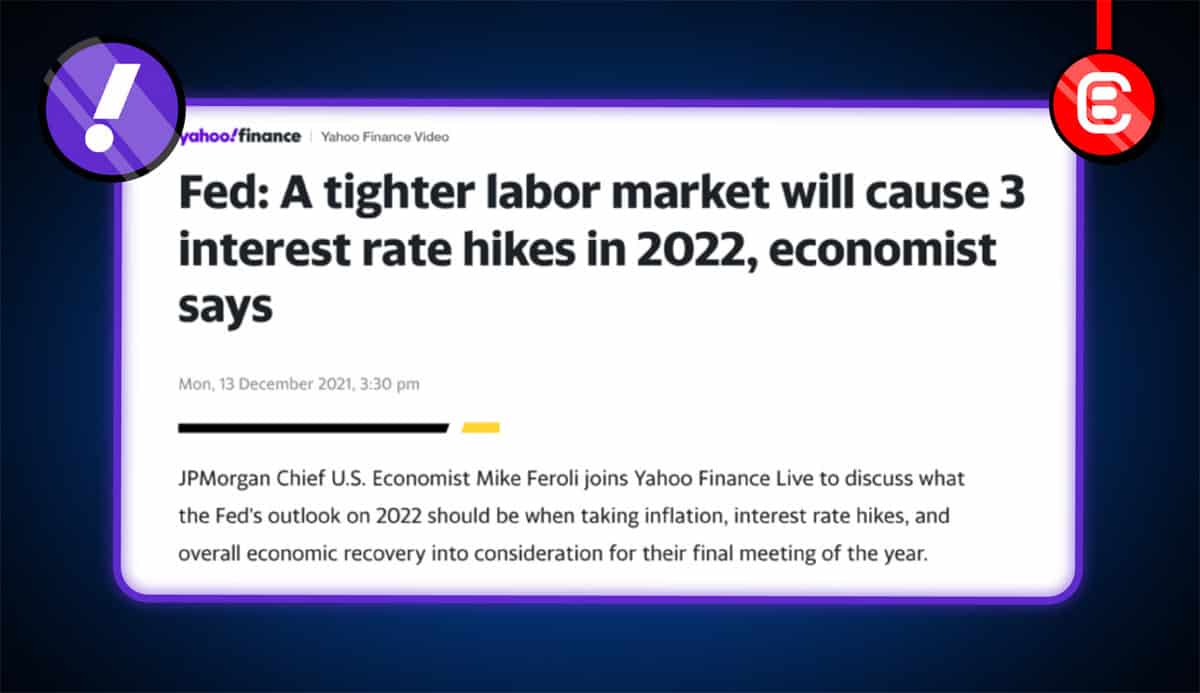 The good news is that the markets have already priced this in: stocks barely responded, but crypto markets panicked. Bitcoin dropped, while altcoins began a slow and steady bleed. The market has since stabilized, leading to speculation that the worst-case scenario has officially been priced in.
Will Clemente suggests:
(For more information about inflation, tapering, and what it all means for the US markets, check out our piece from yesterday.)
What could spark the next leg up?
The on-chain metrics point to a period of consolidation, and while that's not to say the crypto markets can't drop further, it does suggest any dips are unlikely to last. But what's a thesis without evidence to support it?
Let's look at some key metrics.
The Fear and Greed Index is flip-flopping between Fear and Extreme Fear, and, as usual, that presents an opportunity. On-chain data indicates investors aren't letting it pass them by.
As Willy Woo points out, "The last time the Bitcoin dip was bought this hard was at the bottom of the 2020 COVID crash."
That's all well and good, but remember: we're here to swim with the whales, and they seem to be scooping up the dip. In the past week alone, the third-largest whale account snagged 3,000 BTC for $150 million.
Meanwhile, serious money is sidelined in stablecoins, and the stablecoin supply ratio is approaching levels that previously marked the beginnings of a reversal. Is this time different?
Finally, another cool metric for you, known among aficionados as "The Dumb-to-Smart Money Index".
This shows the largest ever gap between holders and spinach hands. Translation: smart money keeps on accumulating while dumb money wets the bed (and sells all their coins). We're seeing precisely the conditions you'd expect to see as Bitcoin approaches the bottom.
We may have already found it.
Banter wisdom
Wow, they've thrown a lot at us, but the FUD is losing its hold! The stock market has resumed its uptrend, and chances are high the crypto markets will follow suit. While any announcements from the FOMC could cause further panic, our thesis is that it's mostly (if not entirely) priced-in. Depending on the stock market's response to the FOMC meeting, we could dip again, chop sideways, or grind upwards, but it seems highly likely that potential announcements are already priced-in. They almost always are. Crucially, the on-chain metrics remain incredibly strong. Unless you're actively trading, now's not the time to zoom in and worry about short-term price action. Cut through the noise. Media and market FUD is transitory – unlike inflation!
World renowned venture capitalist David Sacks put it well:
We agree. So zoom out and enjoy the opportunity this presents! This is a terrible time to panic. But a fantastic time to research (and buy!) those tokens and protocols that will change the world.