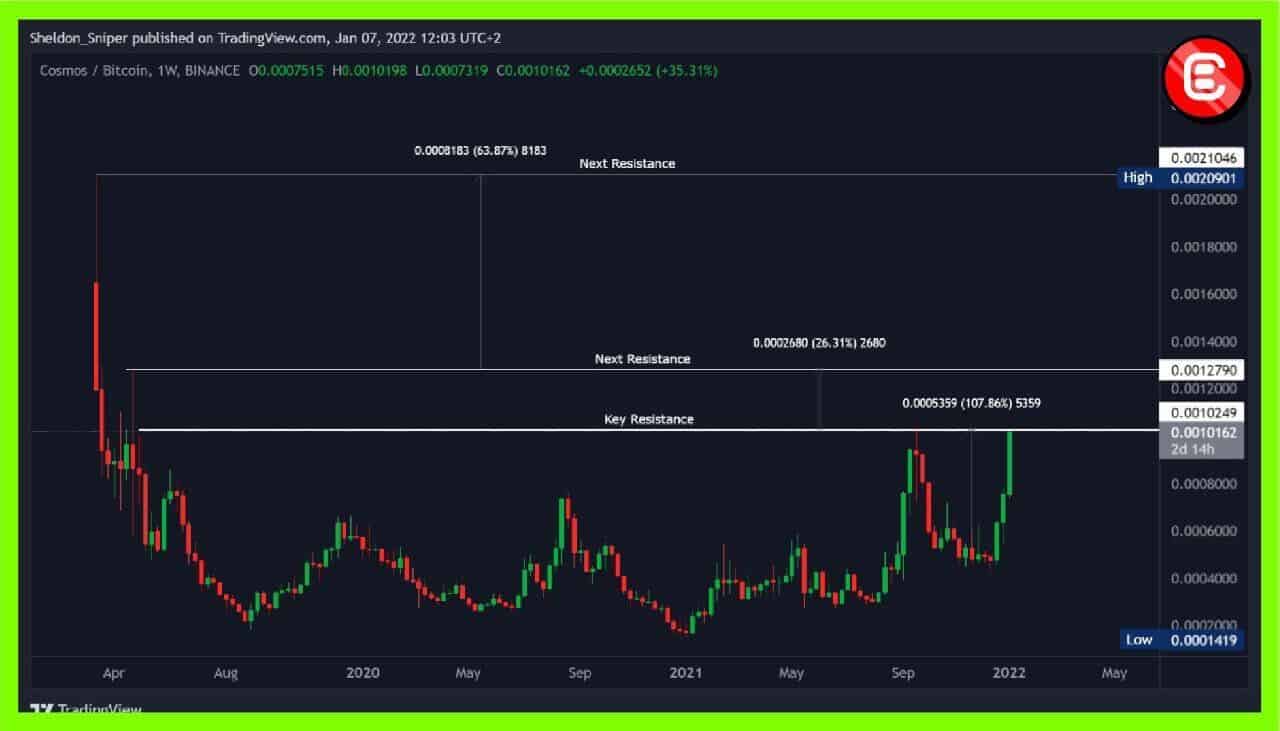 Due to the high gas fees of the Ethereum network, its Layer-1 competitors have been doing really well in the recent past. Layer-1 networks are battling it out to be better, cheaper, and faster than Ethereum and have received a lot of attention in recent months.
Initially, a group of tokens called SOLUNAVAX (SOL, LUNA, AVAX) have been doing really well, but the narrative seems to have shifted to what is known as the FOAN tokens (FTM, ONE, ATOM, NEAR).
FOAN tokens have been very resilient in the recent Bitcoin pullback, as can be seen in the chart.
ATOM is the token of the Cosmos network, which has the express purpose of creating a number of independent, yet interoperable, blockchains. In other words, Cosmos is a Layer-1 competitor to Ethereum which aims to be "the internet of blockchains".
This resilience of ATOM can clearly be seen when looking at the ATOM/BTC chart, which shows the strength of ATOM relative to Bitcoin. In essence, by holding ATOM you are earning more and more Bitcoin. ATOM has outperformed Bitcoin by 100% in the past three weeks.
Banter wisdom
The chart is now at a key level where, if we break the current resistance, we can see another 30-40% growth over BTC. A longer-term view of another 100% growth is possible. Definitely, a coin to be keeping an eye on – but as always, DYOR.