By Gareth Soloway
Thesis: Bitcoin should find a near-term bottom here at $33,000 and bounce back to $40,000-$44,000. There are two major technical factors that point to a bounce, plus an extreme oversold condition near-term.
This first chart shows major support on Bitcoin.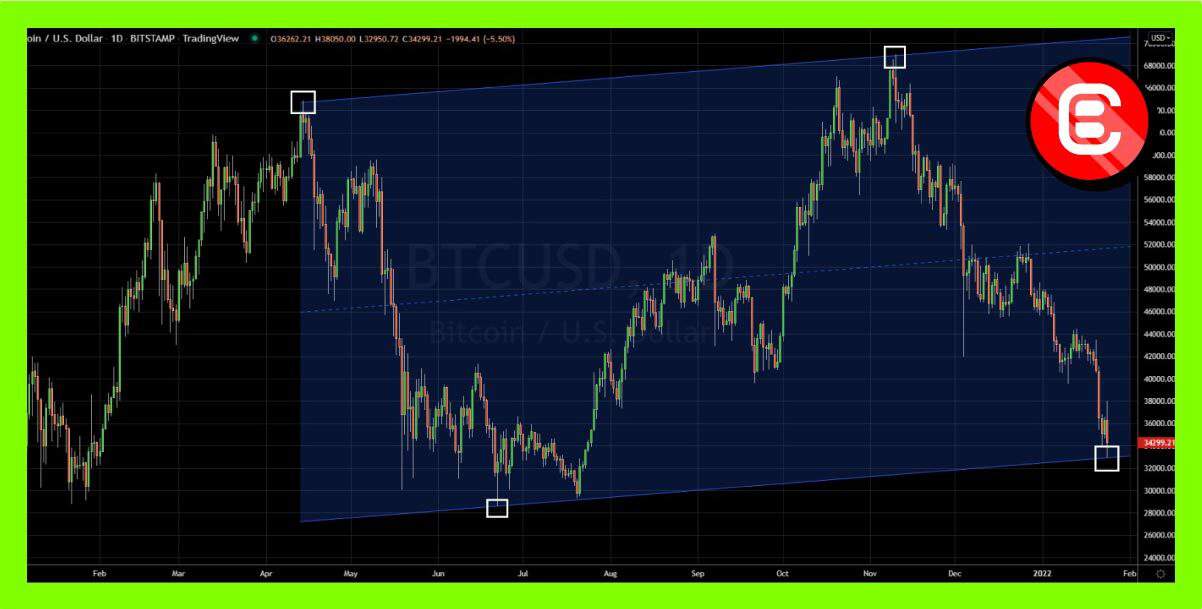 The trend lines shown in the chart are perfectly parallel. In other words, if you take the April 2021 high of $65,000 to just below $29,000 in June 2021, that decline matches the recent decline from the November 2021 highs of $69,000 to the current low of $33,000. While NOT a long term low, this should give investors/swing traders a very solid bounce level.
Bitcoin Bottom
The second chart shows a secondary trend line of major support at the same general price of $33,000. This trend line comes from the 2017 Bitcoin high and connects through the 2021 lows. The line is currently around $33,000.