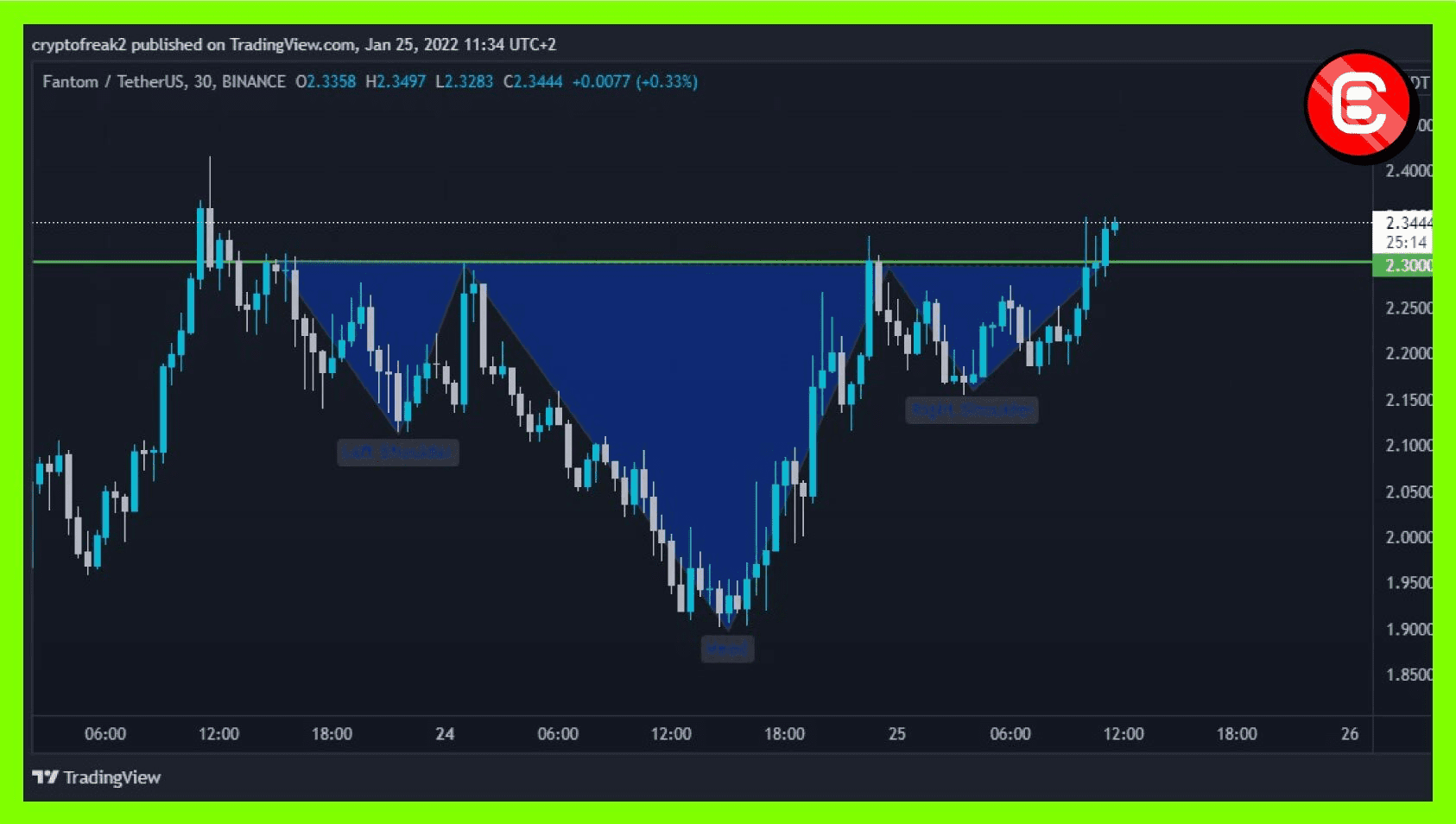 Fantom (FTM) is the governance coin of the Fantom Network, a new DAG-based smart contract platform. The intention is to solve the scalability issues of existing public distributed ledger technologies.
The platform plans to distinguish itself from the traditional block ledger-based storage infrastructure by using an improved version of existing DAG (directed acyclic graph)-based protocols. Fantom uses a new protocol known as the "Lachesis Protocol" to maintain consensus. This protocol is intended to be integrated into the Fantom Opera Chain. The idea is that applications built on Fantom will enjoy instant transactions and near zero transaction costs for all users.
Fantom's price rose from $0.20 in July 2021, to a high of $3.48 in October 2021, a gain of 2150% in 100 days, which is quite incredible. The price is currently at $2.30, with a market cap of $5,9 billion.
Fantom has a Layer-1 Solution, which is viewed as being very undervalued compared to other Layer-1s' market caps. For example, Avalanche's market cap is at $15 billion, Matic is at $11 billion, and Cosmos at $10 billion.
Yet, while the rest of the market has been crashing in the last week, the total value locked (TVL) for the Fantom Ecosystem has increased a whopping 65%. The Fantom Ecosystem is currently ranked 3rd in terms of TVL, at $12,5 billion.
Looking at the 30 Minute Chart, one can see that Fantom has formed an inverted Head & Shoulders pattern, at around $2.30. Price at the moment looks like it wants to break to the upside.
If the inverted Head & Shoulders pattern plays out, the target will be around $2.70. (This is measured by taking the height of the inverted head between $1.90 and $2.30, which equals $0.40. If you add that amount to $2.30, the price gets to around $2.70.)
The sentiment around Fantom is very bullish at the moment, and together with the undervalued market cap, we are sure we will see a lot more upside in price, in the near future.