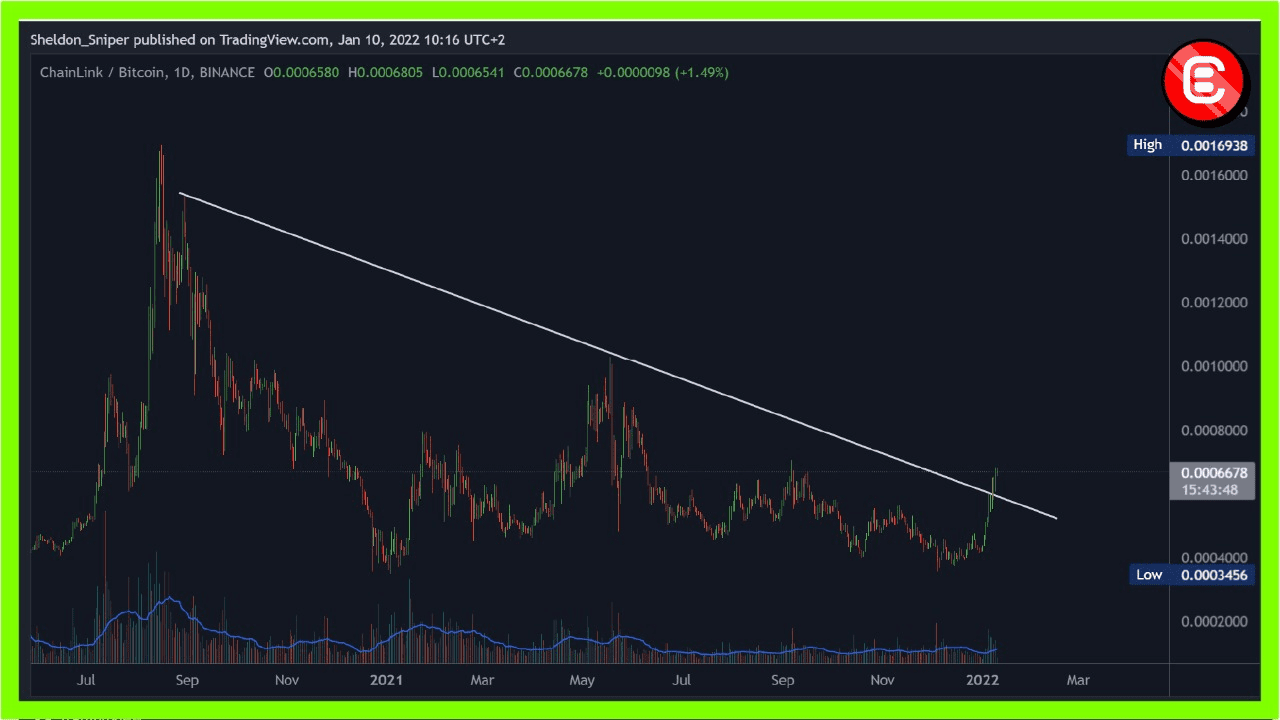 Chainlink is a decentralized oracle that was built on Ethereum. It provides off-block-chain data to on-chain smart contracts. LINK oracles provide critical functionality to many smart contracts and Crypto ecosystems through providing verified, tamper proof data to enable those contracts to be executed.
LINK is the biggest oracle provider in crypto. Its price has not changed much over recent months, however. In 2021 Chainlink went from around $11 to a high of around $52 (+370%) and then closed at around $19 for the year. LINK has been in a constant uptrend since then with renewed interest and positive volume.
If you compare LINK to Bitcoin (see chart), you can see this pair has been in a downtrend since August 2020. For nearly 18 months, in other words. We have now broken this trend, due to the volume of renewed interest in the LINK token.
LINK could rally to an interim high of 0.001 against Bitcoin, a 55% increase, if this trend continues. It is one of the few coins rallying in this subdued market and it is for this reason that it is a chart of the day.