This chart was provided by Rudo, the chart artist, from the EMC YouTube team!!
Historically low volume dumps are creating a possibility for the Mom and Dad investor/ trader to get tricked out of the market.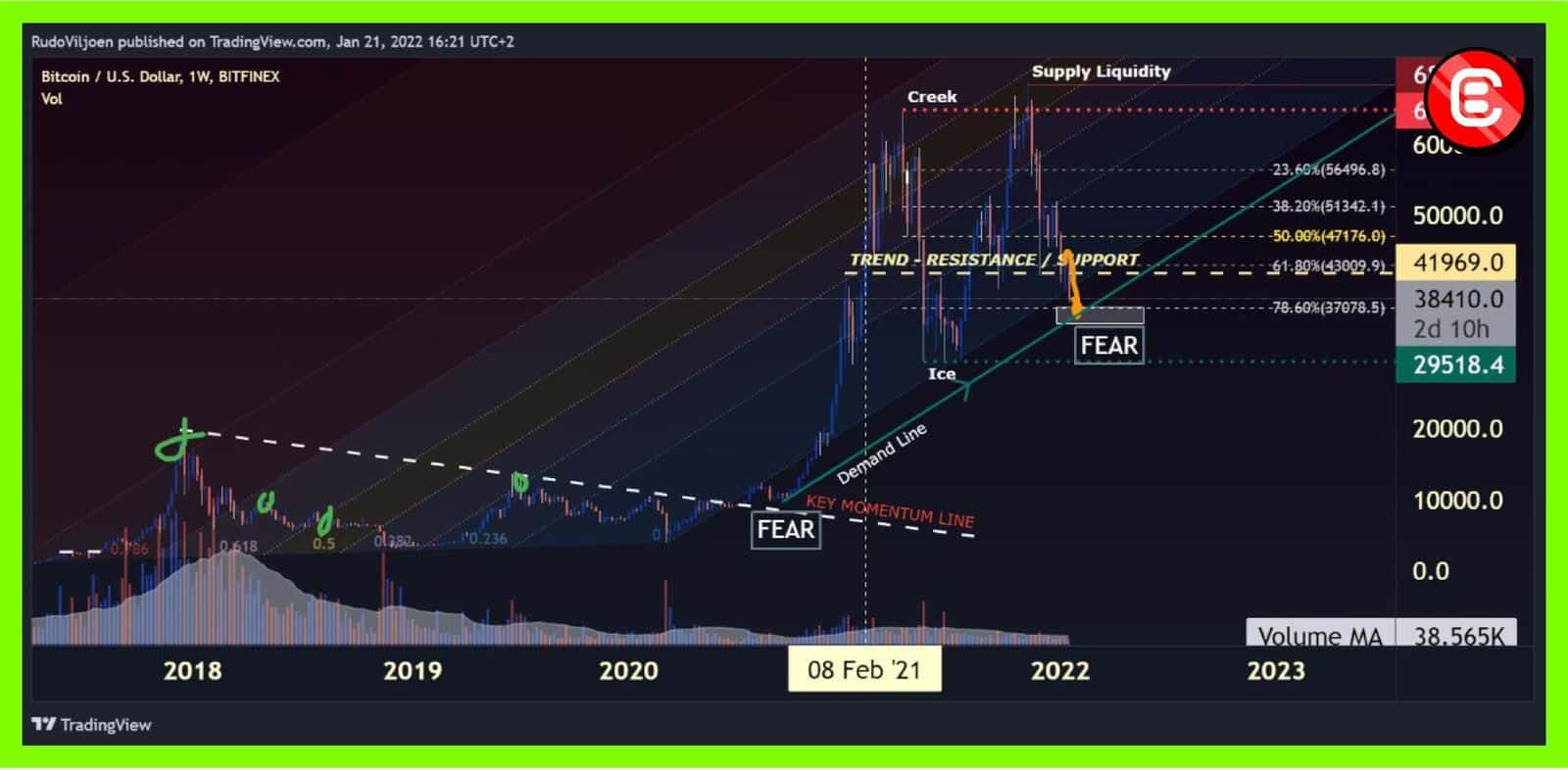 We're heading to the imbalance at $36.5k and will be crossing our stop limit. That's a key area for the institutional investors to buy the dip knowing that retail traders will be in shock, FOMO as usual, and get back into the pump once its too late. Supporting this is the USD  reaching the max potential.
Don't forget that we have locked in a hidden bullish divergence on both total market cap as well as on Bitcoin.