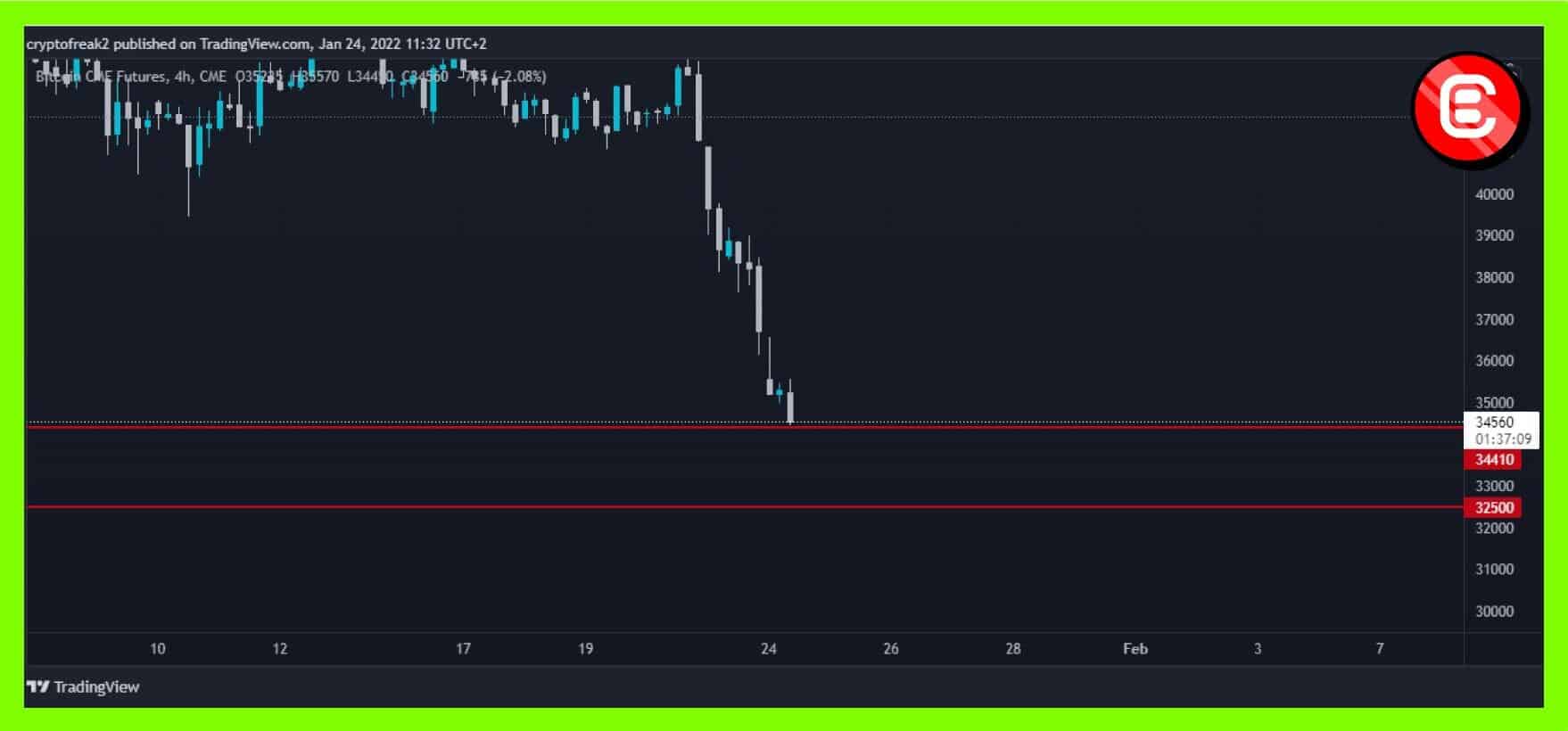 Institutions (and in crypto, whales) are the market drivers. They can easily drive the crypto market in whichever direction they wish. Their interest in crypto has grown significantly in the last couple of years – just think of big corporations like Grayscale, Tesla and MicroStrategy. It's helpful to understand what their next move will be. 
A lot of these institutions trade on the Chicago Mercantile Exchange (futures exchange), which trades Monday to Friday, while the crypto market trades 24×7.
The CME Futures Market only trades Bitcoin and Ether. Over weekends, the Bitcoin price can move away from the price point where the CME Futures closed. This tends to lead to a "gap" in Friday's price and the following Monday's price, when the CME opens.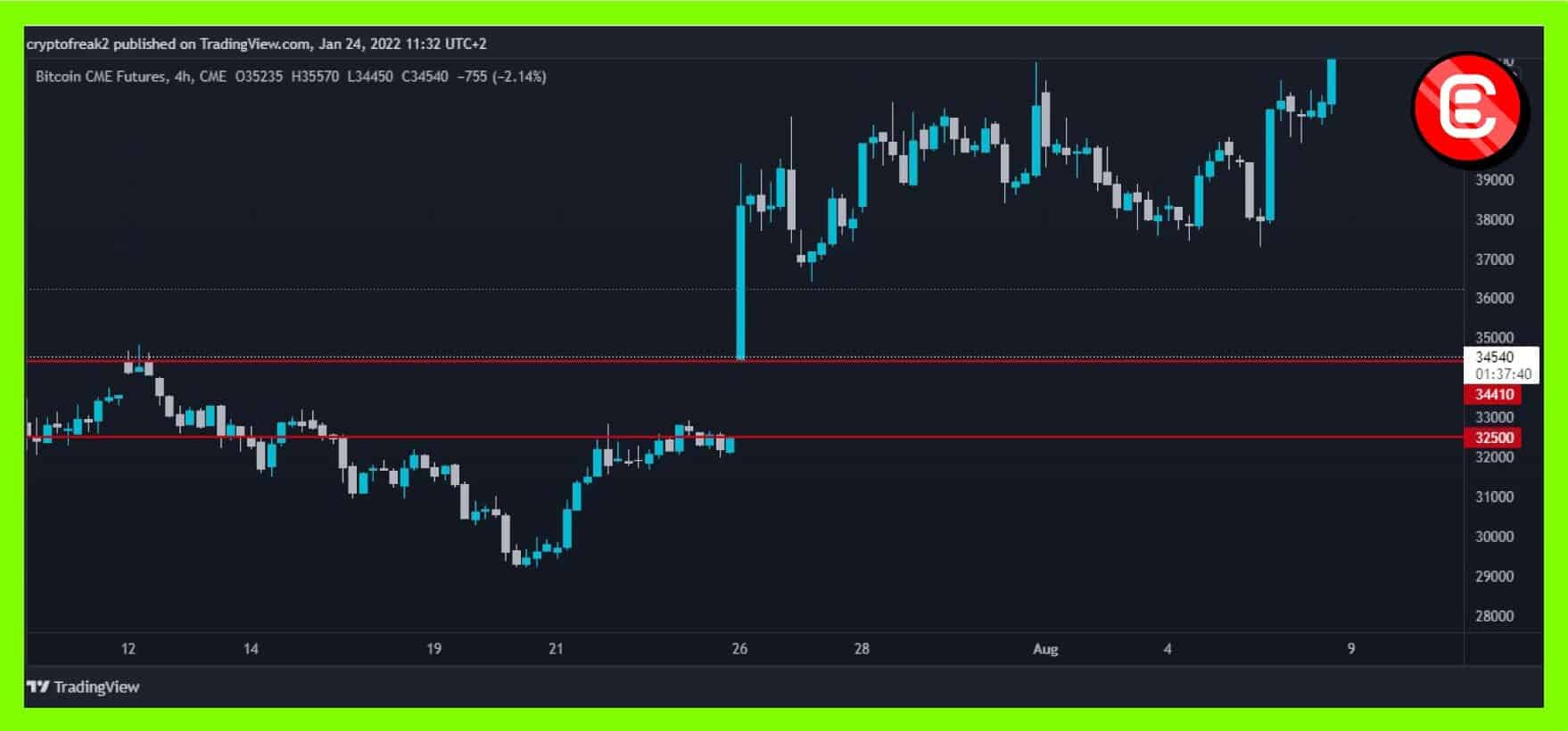 Institutions prefer to close that gap as quickly as possible, because liquidity is sitting there. It normally happens relatively quickly at the beginning of the week but there have been cases though, where the gap does not get closed for a significant period of time.
Often, the Bitcoin price movement drives the direction for the rest of the market. Because the CME market can be charted, it makes sense to review these Bitcoin gaps for direction at the beginning of the week.
We currently still carry the gap on the Bitcoin CME chart from between Friday 23 July 2021 and Monday 26 July 2021 at the $34 410 and $32 500 price points. With the drop in the Bitcoin price over the last couple of weeks, its price has now come very close to the unfilled gap from July 2021, and there is a strong possibility of this being filled in the next couple of days.
The previously traded price on CME prior to any gap could be construed as Bitcoin's fair market price. Furthermore, depending on the type of gap, market participants are likely to open and/or close positions at the previously traded price, causing the gap to fill.