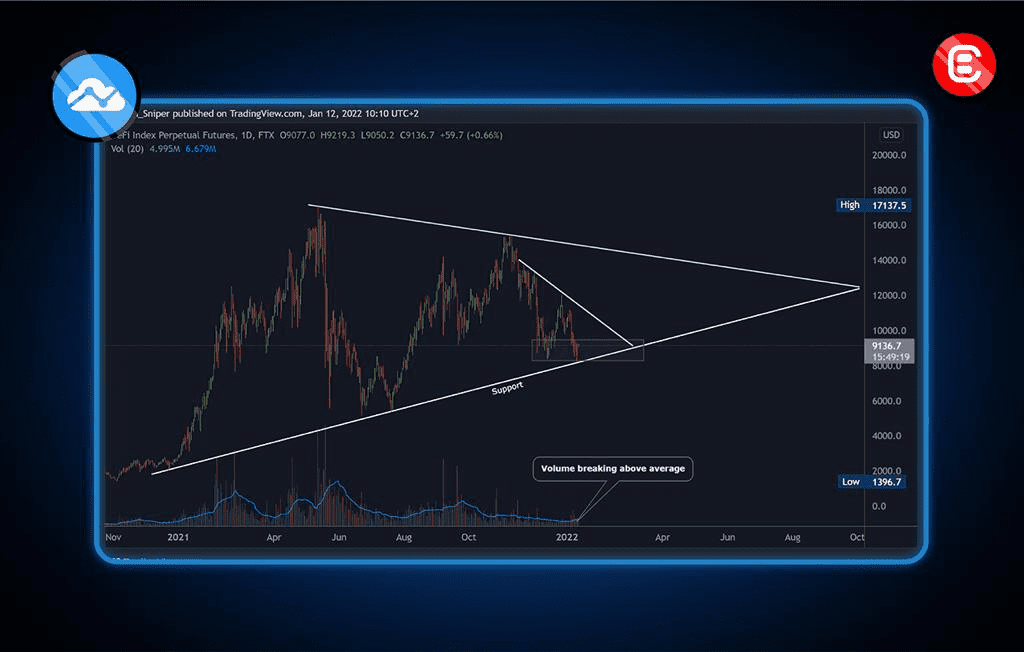 The DeFi perpetual index futures chart is a chart of the top Defi protocols and indicates the strength of the DeFi sector as a whole.
We've chosen them as our chart of the day today because DeFi as a whole looks like it is due for a bounce.
Looking at the Daily Chart, you will see that we bounced on a long-term support line with a beautiful double bottom.  We would expect a move back up to the initial trendline where we expect resistance and then after that the upper trend line.
If you look at the 4-hour chart, we see that we have broken a smaller trend line. But, more importantly, look at the volume of money moving into this market sector!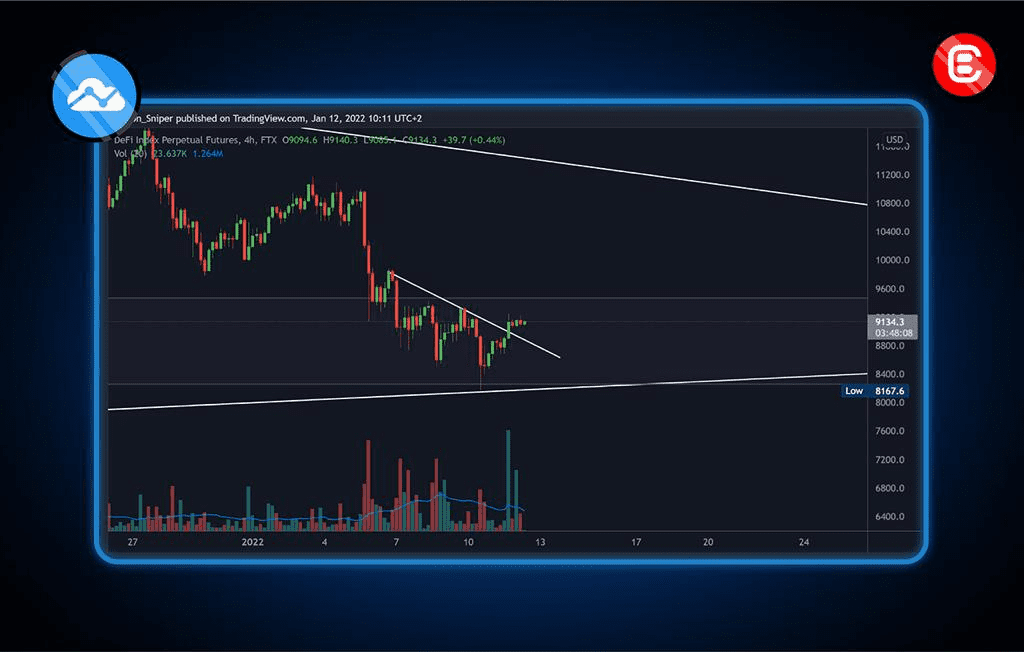 You might be wondering what this all means? Firstly, it means that money is now moving into DeFi, and you should research which tokens are moving specifically. This can be done by browsing over to defillama.com and analyzing the coins that are moving, you can even categorize them by blockchain. For example, what DeFi tokens are moving on the Fantom Blockchain?