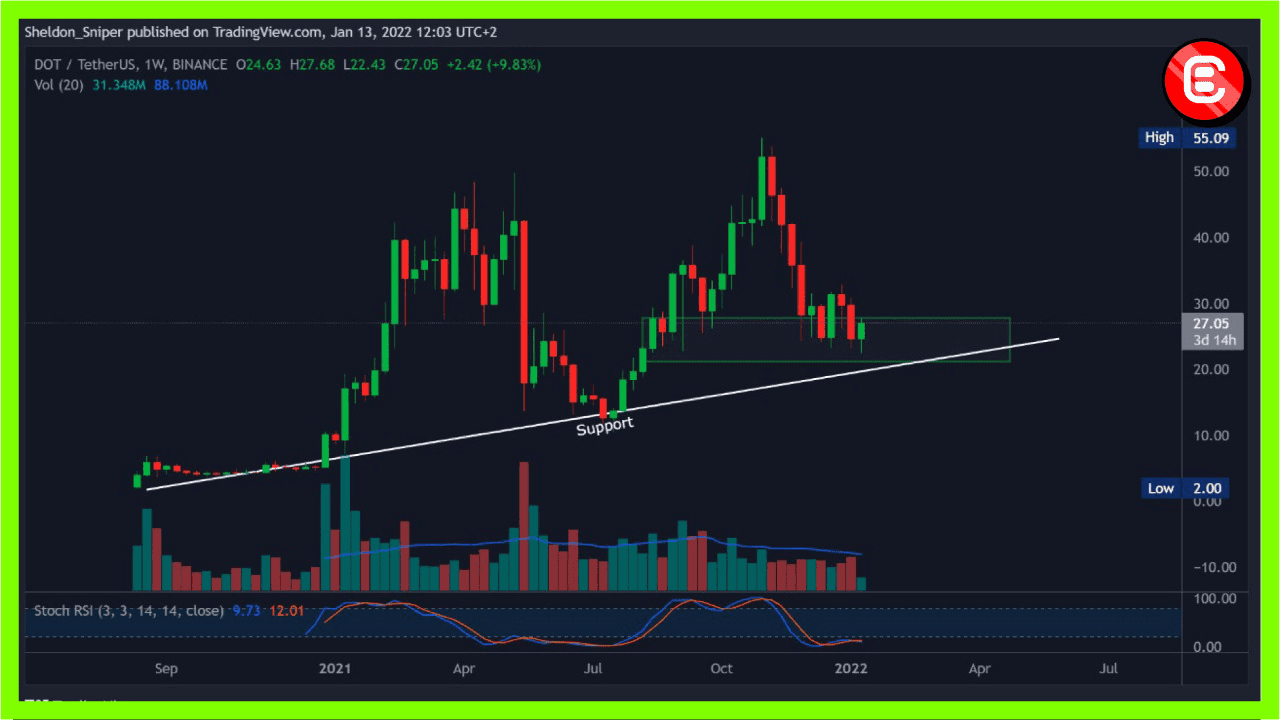 Chart of the Day: DOT/USDT Weekly candles
Polkadot (DOT) is a blockchain protocol and token. It enables different blockchains (parachains) to communicate via the Polkadot protocol. Gavin Wood, one of the founding developers of Ethereum with Vitalik Buterin, developed Polkadot in conjunction with the Web3 Foundation.
The DOT protocol has been in development for many years, and has only recently gone live with the Moonbeam parachain.
DOT had a long consolidation in 2020, around $3.00, and then started to break out in 2021, reaching a high of approximately $55. Price then dropped and has been consolidating around the $25 mark since November 2021.
Looking at the DOT weekly chart, the price recently came into the long-term support zone, reaching a low of around $22.00. We believe that with Moonbeam now launched, we should now start to see price movement upwards as more parachains go live, making it our chart of the day.
Once DOT breaks the $27 area we can expect resistance at approximately $40, then $50 and then at the all time high (ATH) of $55. Once we break the ATH, we can expect to see price at approximately $75 – the 1.618 Fibonacci extension.