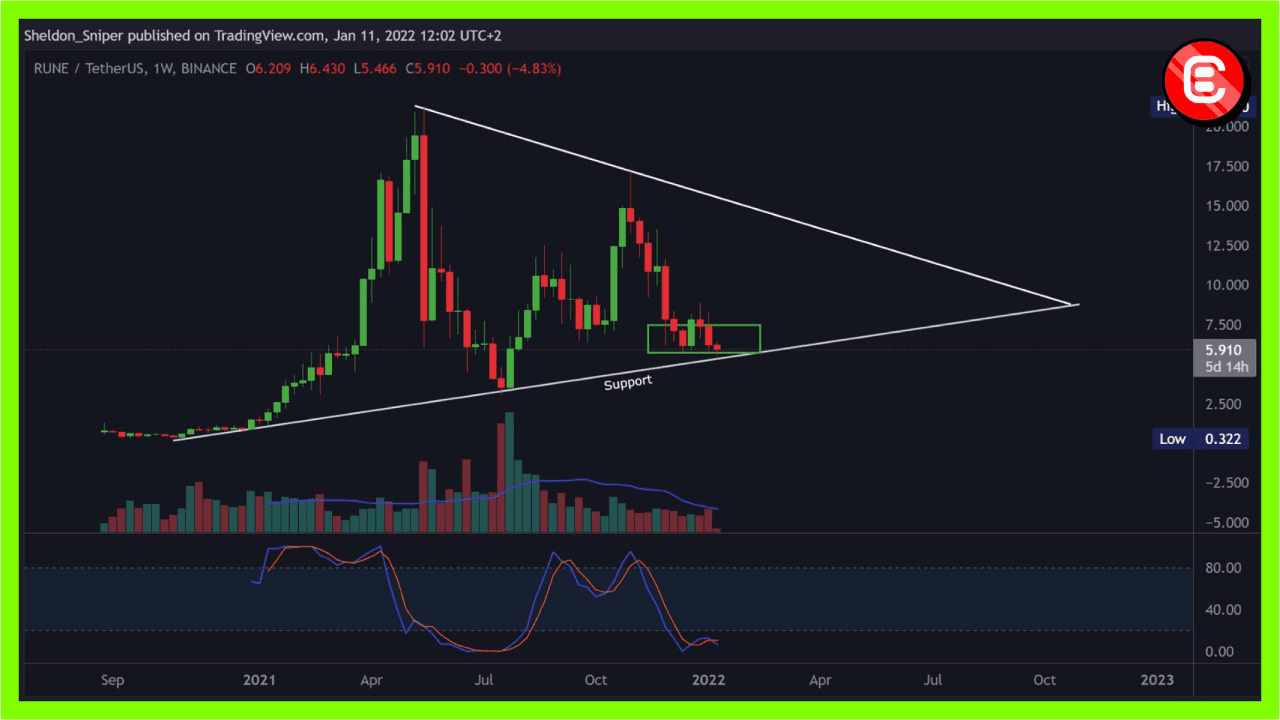 RUNE is the native token of the THORchain Ecosystem. Thorchain is a Decentralized Exchange (DEX) that aims to solve one of the biggest problems in Crypto today: trading across different blockchains.  Built on the COSMOS ecosystem, Thorchain's primary goal is to be decentralized and provide cross-chain liquidity.

The chart attached shows RUNE on a weekly chart, which shows that RUNE has been in a downward trend since the middle of 2021.
On the weekly chart, RUNE has been on a very long-term support trendline since the start of the project. The weekly Stochastic RSI has also bottomed out, and there is very low volume, indicating that a move is due.
We can expect RUNE to bounce up to the upper trendline of around $12 before hitting resistance.