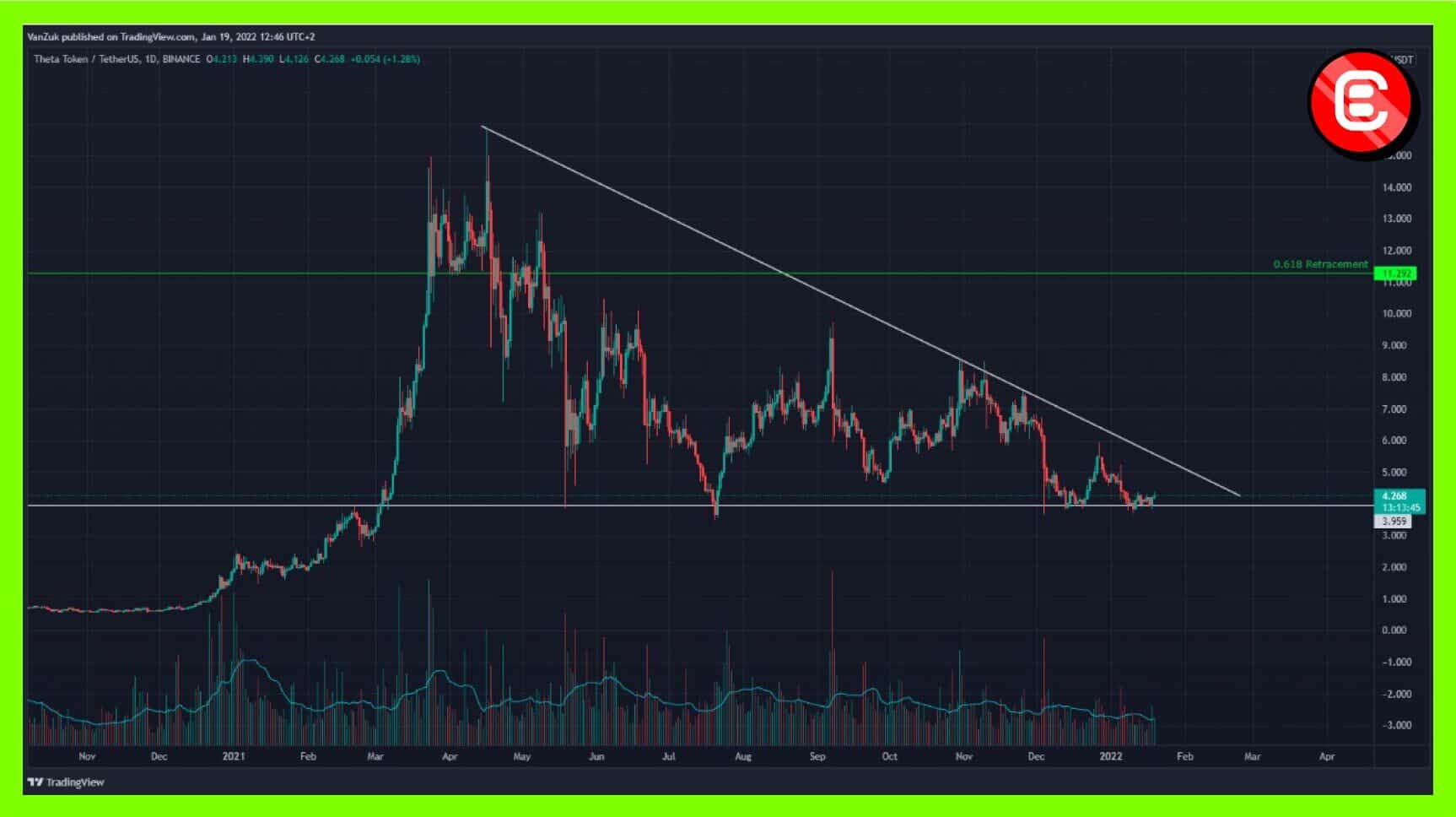 Theta is the governance token of the Theta network, a blockchain, decentralized video streaming platform that has had many patents awarded in the recent past due to its innovative technology.
Theta's price rose from approximately $1.85 on 1 January 2021 to around $16 and then retraced to a low of about $3.80.
Looking at the daily chart, we can see that Theta has been holding the support level of $3.95 well and has started bouncing off of this level.
The 4-hour chart shows that Theta has broken the smaller 4-hour downtrend line, retested, and started to bounce again. However, it is still in the buy-zone box shown in green.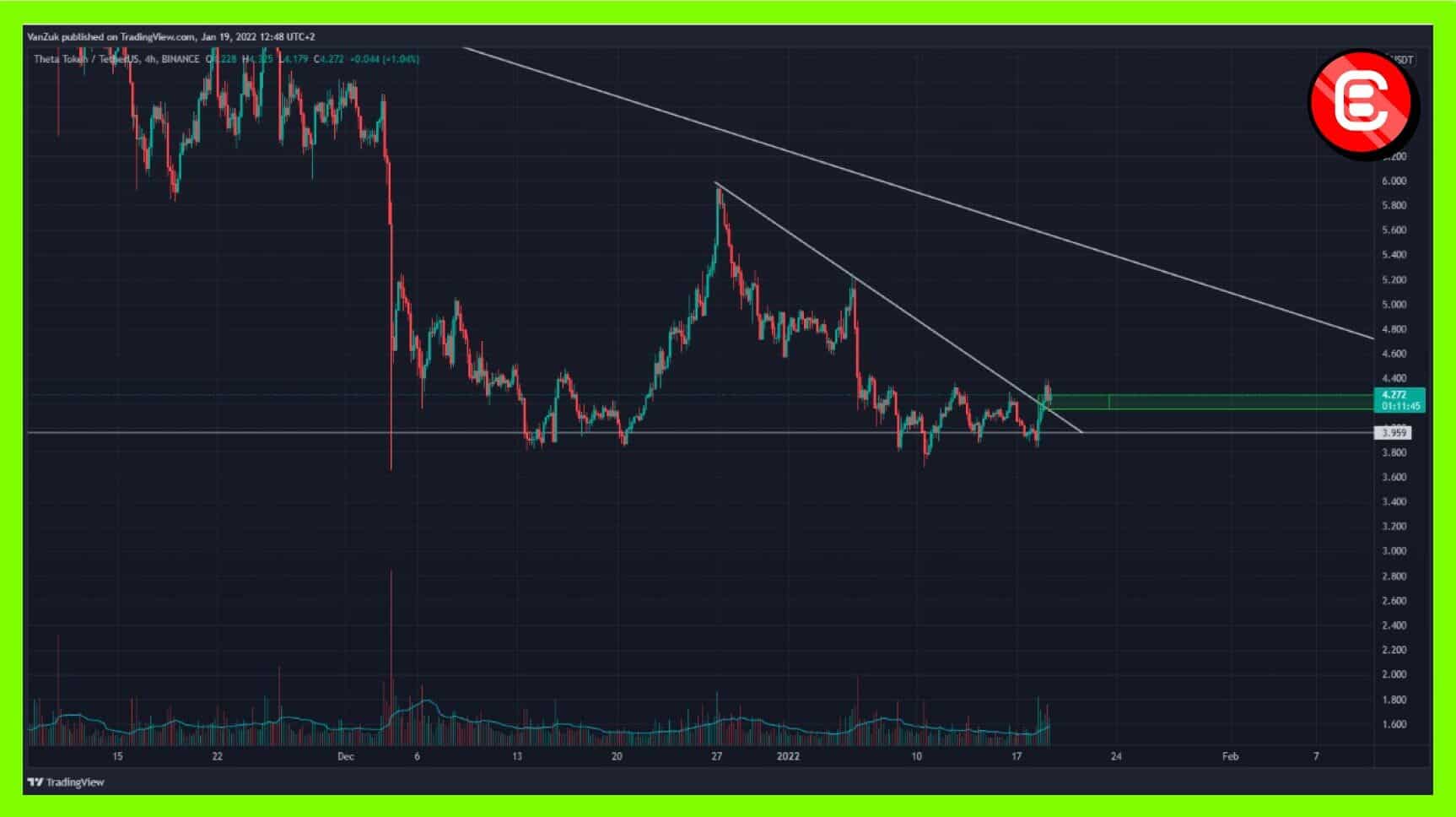 Theta has just announced an airdrop of its new T-Drop token on the 1 February, and we believe that this will stimulate interest in the token again.
Looking at the daily chart, we can expect to get resistance on the downtrend line at around $5.40, where we hope for a break and retest and the price to then make its way back up to the 0.618 retracement line at about $11.00 in the medium term. This is an approximate 160% increase in price from current levels.
In summary, we see bullish sentiment returning to Theta due to the pending airdrop, and this is why it is our chart of the day.