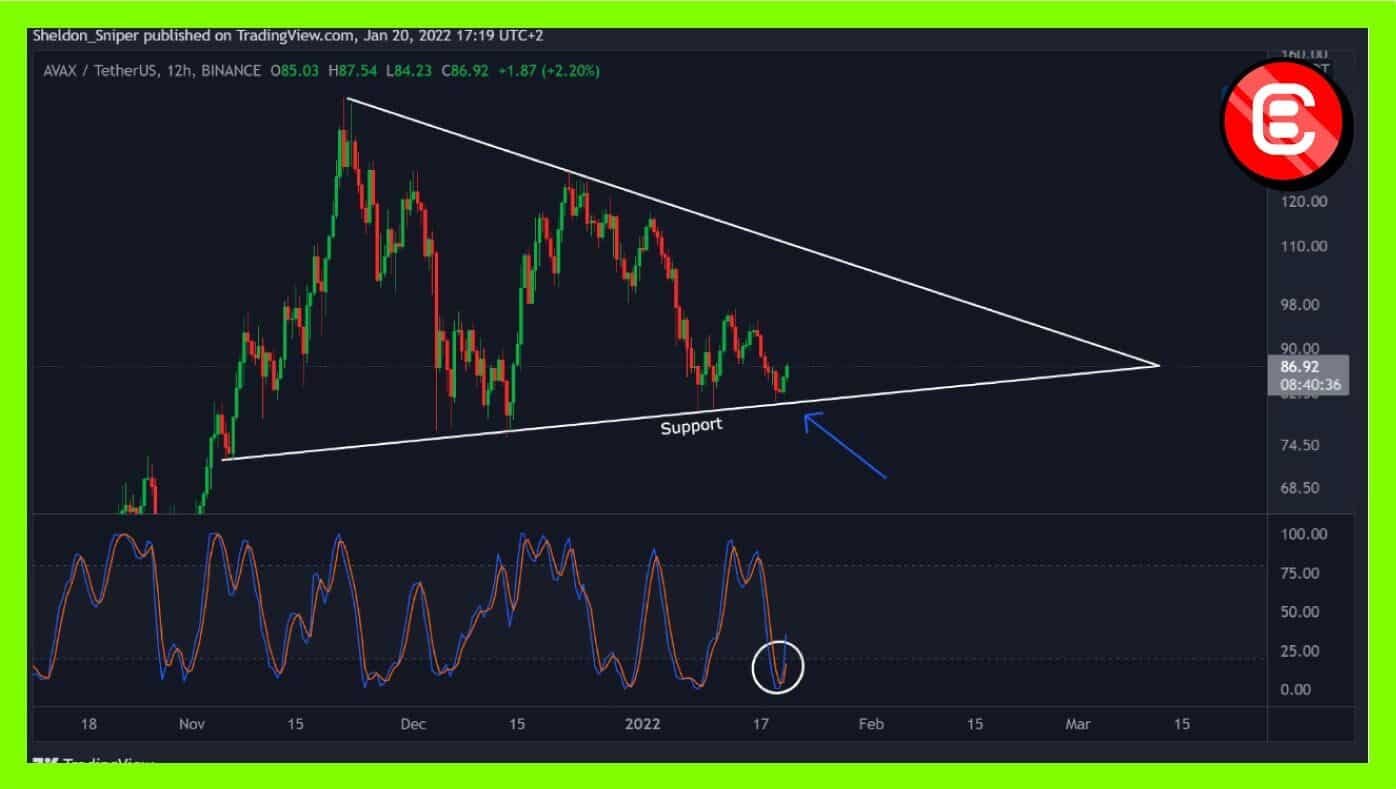 On today's Avax chart, we're getting a nice 12-hour cross in the RSI, with very low volumes on the downward side. That is why we're reclaiming quite quickly and getting a really bullish engulf on the candle on the daily and the 12-hour RSI. We're also laying on support.
If Bitcoin breaks $45k (more about that a bit later), and we break some resistance, then $48k-52k is the next region. Right now AVAX is looking good to dollar-cost average into, and a break of BTC through that $45k level will push Avax further. (Hint: Avax is one of the interesting charts to keep your eyes on right now.)
But let's look at BTC itself. Bitcoin has been in a downward trend for the last 60 days, and moving sideways more recently. While it's hovering, it has been making higher lows, which is a Good Thing (™).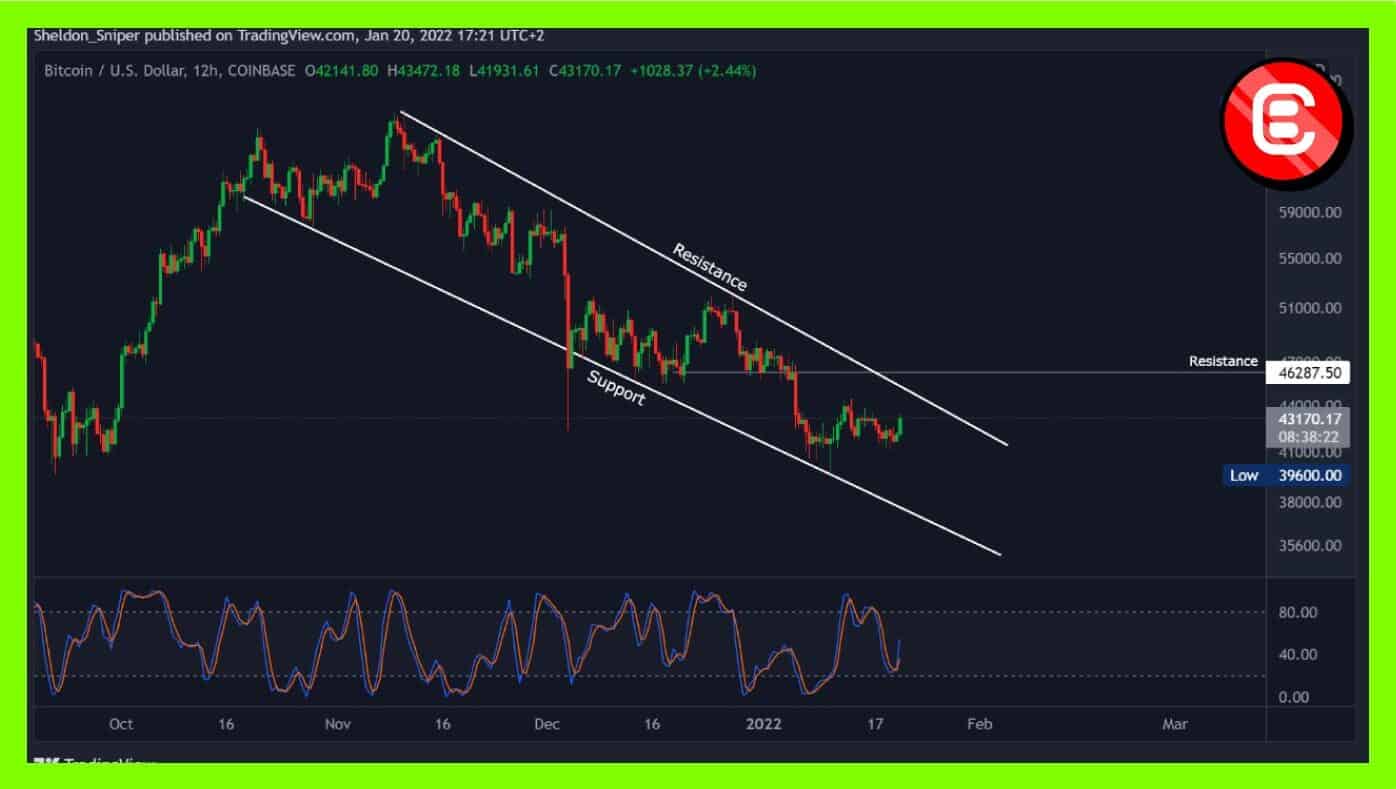 From these higher lows, BTC now needs to make its way to $45k. A breakthrough can indicate that we're heading for the next region (ie $49-52k). If we get resistance at $45k, it's very possible BTC will come back down to $40k, and possibly fold the wick.
Bottomline is that BTC is at a critical stage. Bulls will want to see us break $45k, since we do have that bullish engulfing candle and the 12-hour RSI turning (it's really oversold), which are all indicators of a possible positive move.
It also looks like we're going to possibly get a cross of the daily stochastic, which is currently in the middle. However, today's trades are indicating that we're starting to get a little bit of momentum from the bulls – and the Fear and Greed Index is just giving us an indication that the time has come. Here's hoping you got your moonbags ready, Banter Fam!