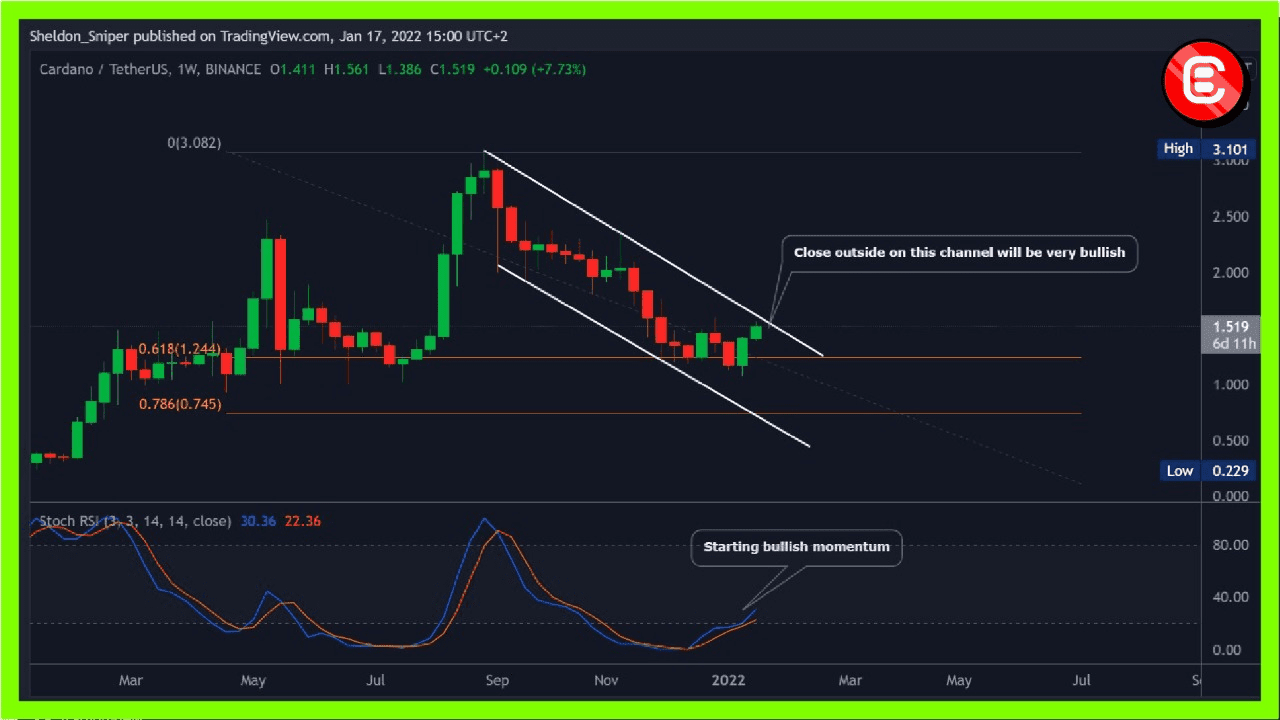 On Friday (14 January) we called ADA as our chart of the day, which went on to perform very well over the weekend. SundaeSwap, a decentralized exchange (DEX) for Cardano, is going live on Thursday 20 January 2022, so we can expect prices to continue moving upwards.
As you can see from the Weekly chart of ADA, we are about to break a long-term line, which could also provide some short term resistance. Once we break this trendline, we can expect the price to come back and test support before making its way up to $2.30, the 0.618 retracement level we mentioned on Friday.
Be sure not to miss our latest ADA article, or our show where we look at ADA in more detail.
If all this "technical talk" is confusing, check out Sheldon's Sniper Master Classes on our YouTube channel. These short (10 to 15 min) videos explain technical analysis in a simple-to-understand way, delivered with Sheldino's inimitable style. Definitely a must-see! (Here, if you need the link again!).