Cardano (ADA) is a Layer-1 competitor to Ethereum developed by Charles Hoskinson in 2015. Charles was a developer with Vitalik Buterin on Ethereum and broke away to develop Cardano.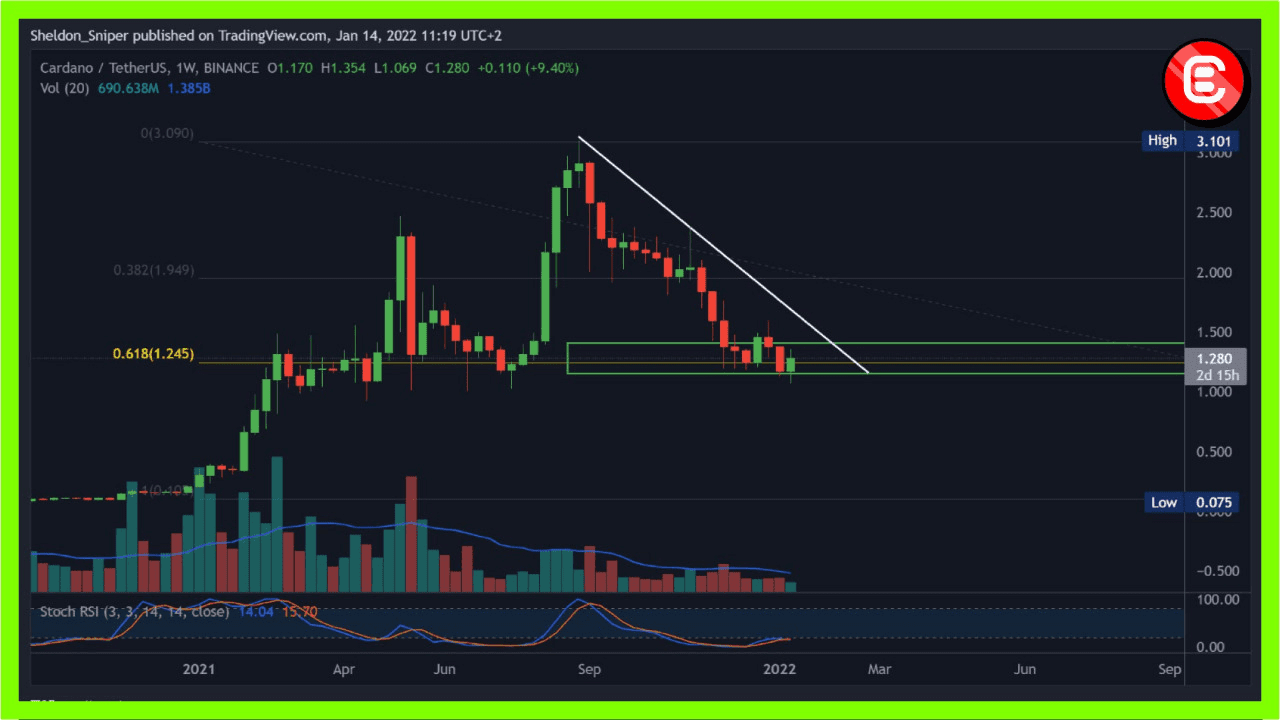 A public, open-sourced, decentralized, proof of stake blockchain. Cardano has been in development since 2015, and the main net should go live by Q2 this year. Recently there have been more dApps developed on ADA than any other Layer-1 protocol. A total of 70 projects have been developed in the past month taking the total projects on Cardano to 969.
ADA started 2021 at approximately $0.15 and increased about 1880% to a high of approximately $3.00. Price then retraced to $1.06 recently and is currently in the golden Fibonacci 0.618 retracement zone.  This zone is known as the perfect buy-zone by many technical analysis investors. You will see the Stochastic RSI has bottomed out, also implying the token is oversold.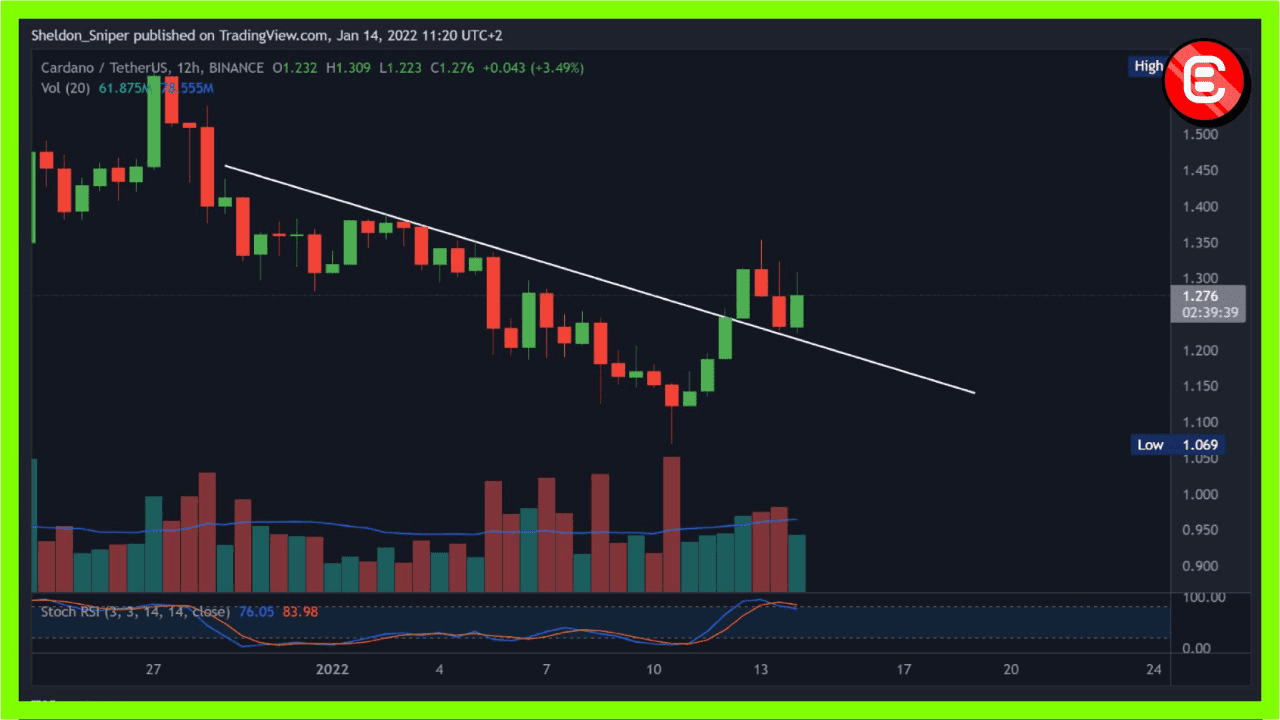 Looking at the 12-hour chart, you will see price has broken and retested the smaller trendline, again indicating a return of buyers. Assuming the trend continues, we can expect ADA to make its way back up to the 0.618 retracement at approximately $2.30. Then we can make our way back up to an all time high (ATH) at $3.06 where we can expect to find more resistance.  Once we break ATH we expect the price to make its way to the 1.1618 extension at approximately $4.00.

If all this technical talk is confusing, check out Sheldon's Master Classes on Crypto Banter's YouTube channel. You can watch the first lesson here The link below will take you to the first lesson. These short 10 to 15 min videos helping to explain technical analysis in a simple manner and have to be on your 'to do' list.